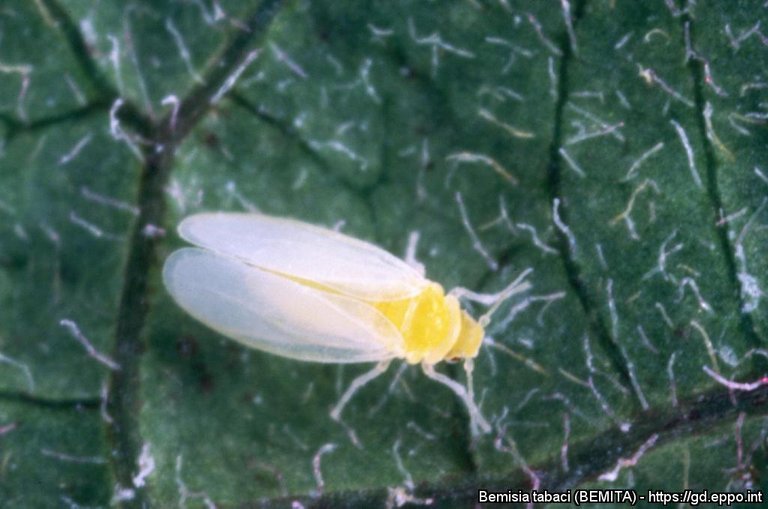 Source
It is curious how the human being in his arrogance discusses and argues for or against genetic manipulation and whether it is legal or not to "play God" which is a phrase that we seem to like a lot, because apparently this genetically manipulating our food is something that has been practiced in nature since ancient times.
Es curioso como el ser humano en su prepotencia discute y argumenta a favor o en contra de la manipulación genética y de si es lícito o no "jugar a ser Dios" que es una frase que parece que nos gusta mucho, pues por lo visto esto de manipular genéticamente nuestros alimentos es algo que en la naturaleza se practica desde tiempos ancestrales.
Apparently, the transfer of genes between different kingdoms of living beings is more common than ordinary mortals think, but it had never been proven until now, that it has been discovered how a fly steals a gene from the plant from which it feeds to become immune to its toxicity.
Según parece, la transferencia de genes entre distintos reinos de seres vivos es más habitual de lo que pensamos el común de los mortales pero nunca se había podido probar hasta ahora, que se ha descubierto como una mosca roba un gen de la planta de la que se alimenta para volverse inmune a su toxicidad.



Source
It is the whitefly Bemisia tabaci, more related to aphids than to flies, an insect that wreaks havoc on crops around the world due to its ability to become immune to the defenses of the plants on which it feeds. incorporating a gene from its hosts into its body.
Se trata de la mosca blanca Bemisia tabaci, mas emparentada con los pulgones que con las moscas, un insecto que causa estragos en las cosechas de todo el mundo debido a su capacidad de hacerse inmune a las defensas de las plantas de las que se alimenta, incorporando a su organismo un gen de sus huéspedes.
To test this hypothesis the scientists genetically modified tomato plants to produce an RNA molecule capable of inhibiting the action of this gene, after this modification all the whiteflies that fed on this modified plant died due to the toxins produced by the plant. to which he was previously immune.
Para probar esta hipótesis los científicos modificaron genéticamente plantas de tomate para producir una molécula de ARN capaz de inhibir la acción de este gen, tras esta modificación todas las moscas blancas que se alimentaron de esta planta modificada se murieron debido a las toxinas producidas por la plante a las que antes era inmune.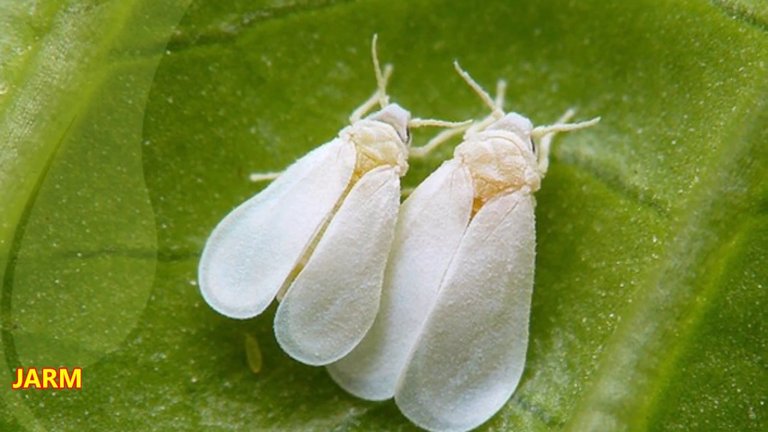 Source
At the moment it is not yet very clear how this theft of the gene by the whitefly occurs, but scientists believe that they use a virus that they use to transport the genetic material from the genome of the plant to the genome of the fly.
Por el momento no tienen todavía muy claro como se produce este robo del gen por parte de la mosca blanca pero los científicos creen que se valen para ello de un virus que utilizan para transportar el material genético del genoma de la planta al genoma de la mosca.
Best of all, the results of this experiment can help combat this whitefly without having to use other products that can kill other insects that can be beneficial for the development of plants such as pollinating insects.
Lo mejor de todo es que los resultados de este experimento pueden ayudar a combatir esta mosca blanca sin tener para ello que utilizar otros productos que pueden acabar con otros insectos que pueden ser beneficiosos para el desarrollo de las plantas como son los insectos polinizadores.
More information/Más información
https://www.nature.com/articles/d41586-021-00782-w#:~:text=Discovery%20that%20a%20whitefly%20uses,to%20new%20pest%2Dcontrol%20strategies.
https://www.chilebio.cl/2021/03/25/identifican-primera-transferencia-de-genes-desde-planta-hacia-un-insecto/