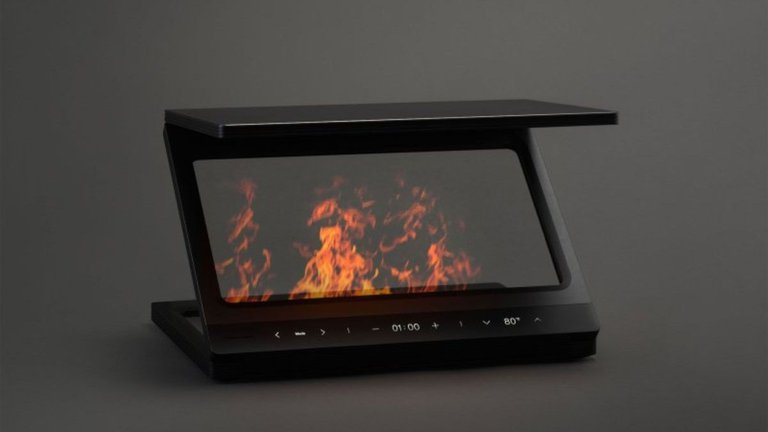 Source
Winter is approaching and with it the low temperatures, some more and others less, at least in my country, we are a little scared with the electricity bills considering that last year the bills tripled for the same consumption, due to terrible management by the thieves who govern us, adding to the increase in inflation.
Se acerca en invierno y con él las bajas temperaturas, unos más y otros menos, al menos en mi país, estamos un poco acojonados con las facturas de la luz teniendo en cuenta que el año pasado las facturas llegaron a triplicarse por el mismo consumo, por una pésima gestión de los ladrones que nos gobiernan, a sumar al incremento de la inflación.
This year in anticipation it will not hurt to look for alternatives to the usual forms of heating, so this invention can be very useful. This is Graphene Radiator, a heater developed by the South Korean company Graphene Square, a virtual fireplace that can help us reduce energy bills.
Este año en previsión no estará de más buscar alternativas a las formas habituales de calefacción por lo que este invento puede ser de gran utilidad. Se trata de Graphene Radiator, un calefactor desarrollado por la empresa surcoreana Graphene Square, una chimenea virtual que puede ayudarnos a reducir las facturas de la energía consumida.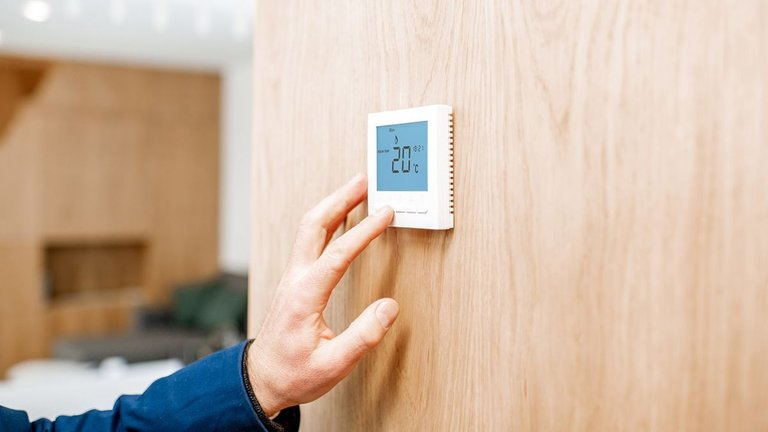 Source
Graphene Radiator is a heater made with graphene that has become known by being declared one of the best inventions of 2023 according to Time magazine and that has had great success in the Best Innovation awards at CES 2023, it is a decorative, ecological gadget and can save us 30% of energy consumption.
Graphene Radiator es un calefactor fabricado con grafeno que se ha dado a conocer al ser declarado uno de los mejores inventos de 2023 según la revista Time como y que ha tenido un gran éxito en los premios a la Mejor Innovación en el CES 2023, es un artilugio decorativo, ecológico y puede ahorrarnos un 30% del consumo de energía.
According to its creators, the secret of this heater is in its graphene core, which as you know is a material derived from carbon formed by layers one atom thicker than steel, a flexible, lightweight material with a thermal conductivity greater than of copper which allows it to be adapted to any space.
Según sus creadores el secreto de este calefactor está en su núcleo de grafeno, que como sabéis es un material derivado del carbono formado por capas de un átomo de espesor más resistente que el acero, un material flexible, ligero con una conductividad térmica mayor que la del cobre lo que permite adaptarlo a cualquier espacio.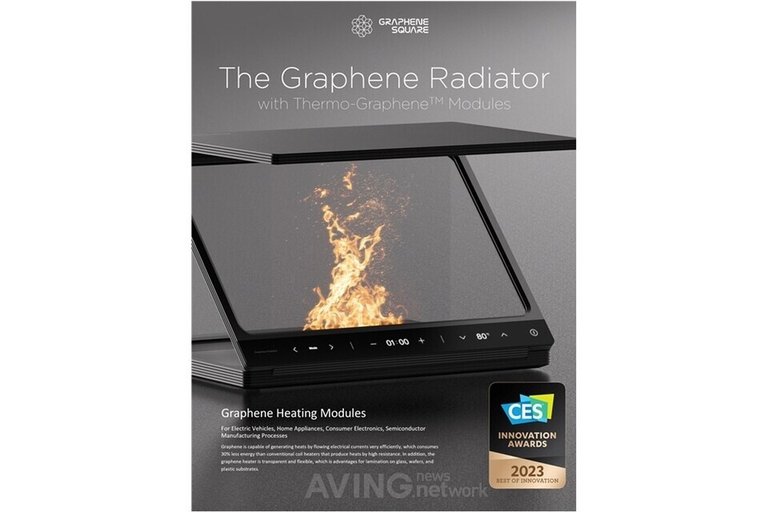 Source
Its design is presented with a holographic screen imitating a fireplace, folded on itself like a folder and that when unfolded, can heat the room with an efficiency greater than 30% compared to traditional systems, reaching 75 degrees that would be enough to heat a medium sized room.
Su diseño es presentado con una pantalla holográfica imitando a una chimenea, doblada sobre sí misma como una carpeta y que al desplegarse, puede calentar la estancia con una eficacia superior al 30% comparada con sistemas tradicionales, alcanzando 75 grados que serían suficientes para calentar una sala de tamaño medio.
In addition, dancing flames are projected on the holographic screen that psychologically contribute to providing heat.
However, we hope that this winter we will not have so many problems with obtaining and distributing energy at reasonable prices.
Además en la pantalla holográfica se proyectan unas llamas danzantes que contribuyen psicológicamente a dar calor.
No obstante esperemos que este invierno no tengamos tantos problemas con la obtención y distribución energía a precios razonables.
More information/Más información
http://www.graphenesq.com/
https://time.com/collection/best-inventions-2023/6324062/graphene-radiator/
https://computerhoy.com/hogar/revolucionario-calefactor-grafeno-ahorra-30-factura-1330232