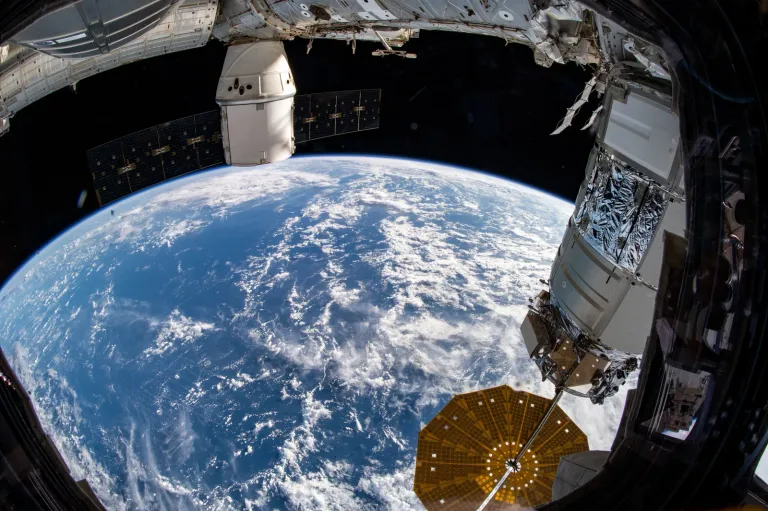 Source
For many people, the only way to preserve the human race is to become a multi-planetary civilization and the vulnerability of our only home to all kinds of cosmic phenomena, from asteroids to gamma rays, and our efforts to leave everything a mess seems like it agrees with these people.
Para muchas personas la única forma de preservar la raza humana pasa por convertirnos en una civilización multi planetaria y la vulnerabilidad de nuestro único hogar a todo tipo de fenómenos cósmicos, desde asteroides hasta rayos gamma, y nuestro empeño por dejarlo todo hecho un asco parece que les da la razón a estas personas.
But becoming this type of society poses great challenges. On the one hand, the distances that separate us from the closest planets and the relatively low power of the aircraft we currently have, make the trips very long, so that the crew must be kept alive for several months.
Pero convertirse en este tipo de sociedad plantea grandes desafíos, por un lado las distancias que nos separan de los astros más cercanos y la relativamente poca potencia de las aeronaves de las que disponemos en la actualidad, hacen que los viajes sean muy largos, por lo que hay que mantener con vida a la tripulación durante varios meses.

Source
On the other hand, it is not only about arriving but about establishing ourselves on the destination planet and trying to form a society. In addition to protecting ourselves from cosmic radiation and growing our own food, we have to get used to carrying out our daily tasks in conditions very different from those we are used to on Earth.
Por otra parte, no solo se trata de llegar sino de establecerse en el planeta destino e intentar formar una sociedad. Además de protegernos de la radiación cósmica y cultivar nuestros propios alimentos, hemos de acostumbrarnos a realizar nuestras tareas cotidianas en condiciones muy diferentes a las que estamos acostumbrados en la Tierra.
For these extraterrestrial colonies to last over time, it is necessary that their inhabitants can reproduce normally, this is something that I suppose someone has thought about but, as far as I know, no one has talked about it until now that the first tests have been done with mice on the International Space Station (ISS).
Para que estas colonias extraterrestres perduren en el tiempo es necesario que sus habitantes se puedan reproducir con normalidad, esto es algo que supongo que alguien habrá pensado pero, hasta donde yo sé, nadie ha hablado de ello hasta ahora que se han hecho los primeros ensayos con ratones en la Estación Espacial Internacional (ISS).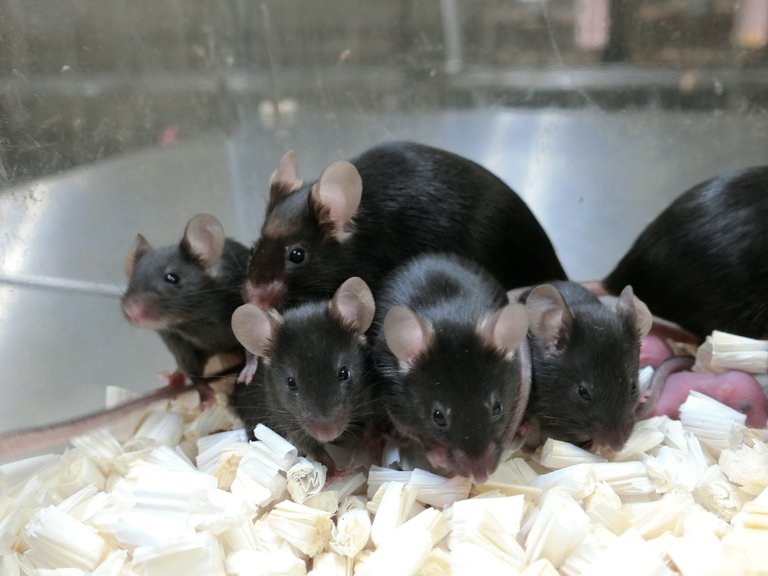 Source
In 2021, a group of researchers from the University of Yamanashi and the Japan Aerospace Agency, sent hundreds of frozen mouse embryos to the ISS with the aim of checking whether these embryos could develop normally despite cosmic radiation and zero gravity.
En el año 2021 un grupo de investigadores de la Universidad de Yamanashi y la Agencia Espacial Aeroespacial de Japón, mandaron a la ISS enviaron cientos de embriones de ratones congelados con el objetivo de comprobar si esos embriones podrían desarrollarse con normalidad a pesar de la radiación cósmica y la gravedad cero.
The final objective was to verify the viability of the reproduction of mammals in these conditions, although the results have been satisfactory, a mouse is not the same as a person although both are mammals, but now it is just a matter of time, money and effort of research to repopulate exoplanets.
El objetivo final era comprobar la viabilidad de la reproducción de los mamíferos en esas condiciones, aunque los resultados han sido satisfactorios no es lo mismo un ratón que una persona aunque los dos sean mamíferos, pero ahora ya es solo cuestión de tiempo, dinero y esfuerzo de investigación para conseguir repoblar los exoplanetas.
More information/Más información
https://japannews.yomiuri.co.jp/science-nature/science/20231029-146522/#:~:text=Astronaut%20Akihiko%20Hoshide%2C%20who%20was,same%20amount%20felt%20on%20Earth.
https://www.mundodeportivo.com/urbantecno/ciencia/hito-espacial-conseguido-astronautas-de-una-estacion-consiguen-reproducir-ratones-con-gravedad-cero