Source
It is not the first time, and surely it will not be the last, that we talked in this blog about the benefits of the CRISPR-Cas9 genetic editing tool that promises so many wonders and for which, I remind you, they won the Nobel Prize this year Jennifer Doudna and Emmanuelle Charpentier.
No es la primera vez, y seguramente tampoco será la última, que hablamos en este blog sobre las bondades de la herramienta de edición genética CRISPR-Cas9 que tantas maravillas promete y por la que, os recuerdo, se llevaron el premio Nobel de este año Jennifer Doudna y Emmanuelle Charpentier.
As a refreshment, I would like to mention that this technology refers to "scissors" formed by a handful of guide RNA that is encoded for the specific sequence where to make the cut and a protein called Cas9 that is responsible for cutting the RNA.
A modo de refresco os comento que esta tecnología se refiere a unas "tijeras" formadas por un puñado de ARN guía que lleva codificada la secuencia específica donde hacer el corte y una proteína llamada Cas9 que es la encargada de cortar el ARN.
This would be ideal for killing tumor cells and preventing them from metastasizing, but it appears that this molecular complex is too large to be transported to the cancer cells using conventional methods.
Esto sería ideal para acabar con las células tumorales y evitar que puedan provocar una metástasis, pero parece ser que este complejo molecular es demasiado grande para transportarlo hasta las células cancerosas utilizando los métodos convencionales.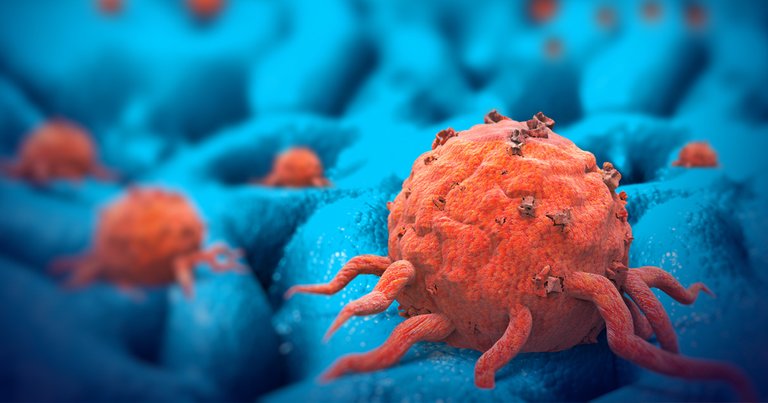 Source
The good news is that a group of scientists from the universities of Tel Aviv, New York and Harvard have developed nano-vehicles created based on lipids that allow all the components of these molecular scissors to be encapsulated and transported to the target cell.
La buena noticia es que un grupo de científicos de las universidades de Tel Aviv, Nueva York y Harvard han desarrollado unos nano vehículos creados a base de lípidos que permite encapsular todos los componentes de estas tijeras moleculares y transportarlas hasta la célula diana.
What they intend to do with these scissors is to degrade a protein called PLK1 that is found in tumor cells and participates directly in the mitosis or cell division process, by degrading these proteins, cell division stops and prevents the cell from reproducing.
Lo que pretenden hacer con estas tijeras es degradar una proteína llamada PLK1 que se encuentra en las células tumorales y participa directamente en la mitosis o proceso de división celular, degradando estas proteínas la división celular se detiene y evita que la célula se reproduzca.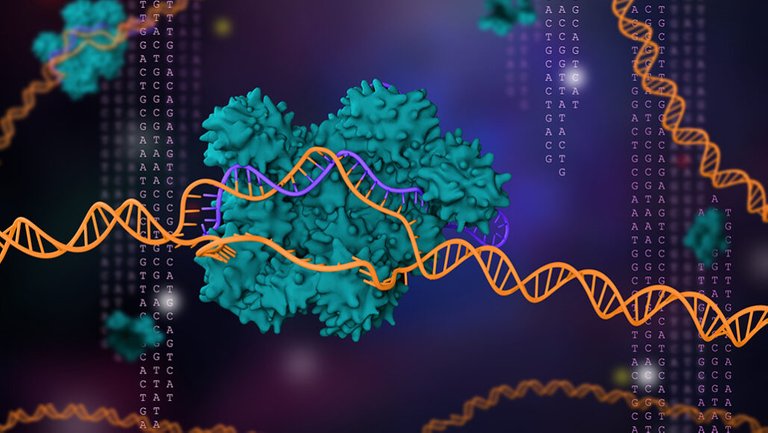 Source
This method has been tested in the laboratory with two very aggressive types of cancer, brain glioblastoma and metastatic ovarian cancer. In the case of glioblastoma, it was introduced by intra-cranial injection and the second intravenous injection, obtaining very encouraging results.
Este método ha sido probado en laboratorio con dos tipos de cáncer muy agresivos, el glioblastoma cerebral y cáncer de ovarios metastásico, en el caso del glioblastoma se introdujo mediante inyección intra craneal y el segundo vía intravenosa obteniéndose resultados muy alentadores.
As this is not as fast as the coronavirus, it will be a few years before these therapies are safe to be applied in humans and end up reaching all of humanity, but it is always good that they continue to fight the disease, even slowly.
Como esto no corre tanta prisa como el coronavirus, pasarán unos cuantos años antes de que estas terapias sean seguras para ser aplicadas en seres humanos y acaben llegando a toda la humanidad pero, siempre es bueno que sigan combatiendo la enfermedad, aunque sea lentamente.
More information/Más información
https://advances.sciencemag.org/content/6/47/eabc9450
https://www.investigacionyciencia.es/noticias/tratar-el-cncer-con-crispr-cas9-19259