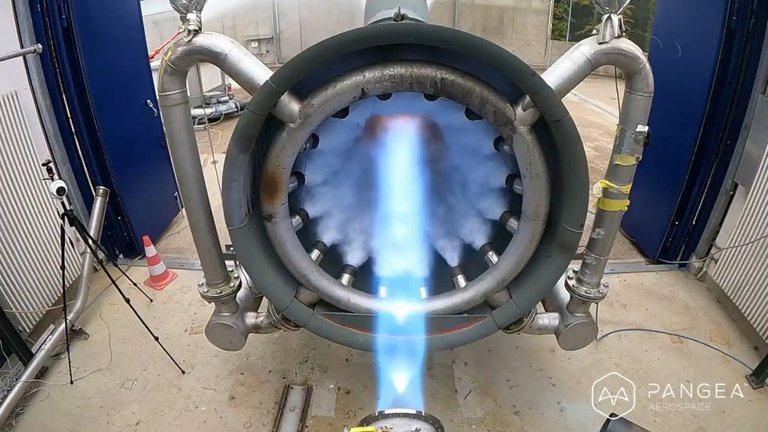 Source
One of the problems with the engines used in the space race since its beginnings is the fact that these engines are very efficient while they are in the atmosphere, but that efficiency is greatly reduced when the ship leaves the atmosphere and enters the vacuum of space. , where the laws of physics change and the design of the engines is not adequate.
Uno de los problemas de los motores empleados en la carrera espacial desde sus comienzos es el hecho de que estos motores son muy eficientes mientras están en la atmósfera pero esa eficiencia se ve muy mermada cuando la nave sale de la atmósfera y entre en el vacío espacial, donde las leyes de la física cambian y el diseño de los motores no es el adecuado.
If you look at rocket engines, they all end in a bell-shaped nozzle that channels the plasma flow from the engine. The size of this bell varies depending on whether the rocket is optimized for the atmosphere, in which case a smaller nozzle, or one that has been optimized for space where a large nozzle is much more efficient.
Si os fijáis en los motores de los cohetes todos termina en una tobera con forma de campana que canaliza el flujo de plasma del motor, el tamaño de esta campana varía dependiendo de que el cohete esté optimizado para la atmósfera, en cuyo caso se necesita una tobera más pequeña, o que se haya optimizado para el espacio donde una tobera grande es mucho más eficiente.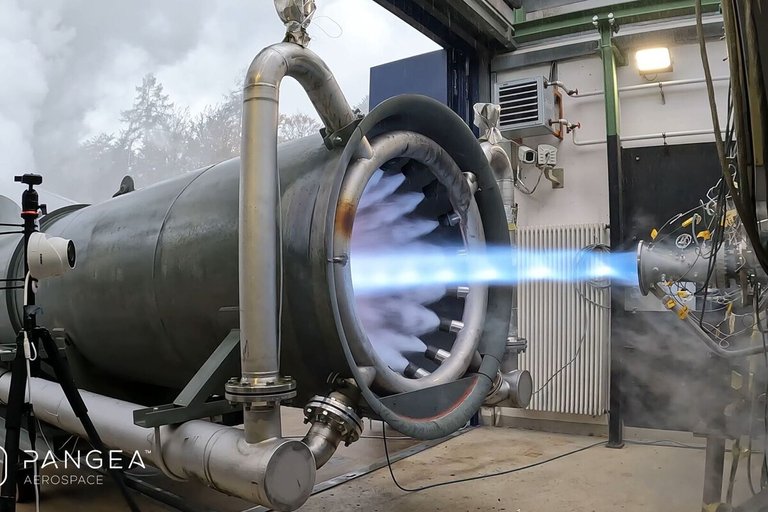 Source
And it is even more complex because, even within the atmosphere, the air does not have the same pressure at sea level as it does at ten kilometers above sea level and as the rocket ascends the conditions change so, to obtain total efficiency, we should have a bell that would vary in size as the rocket ascends.
Y es aún más complejo pues, incluso dentro de la atmósfera, el aire no tiene la misma presión a nivel del mar que a diez kilómetros de altura y a medida que el cohete asciende las condiciones van cambiando por lo que, para obtener una eficiencia total, deberíamos tener una campana que fuese variando su tamaño a medida que el cohete asciende.
And this is where the "Aerospike" technology comes in. This technology, instead of using the walls of the bell to control the exhaust that comes out of the rocket, uses only air pressure, so the engine can adapt to different air pressures from sea level to the stratosphere which greatly increases efficiency.
Y aquí es donde entra la tecnología "Aerospike", esta tecnología en lugar de utilizar las paredes de la campana para controlar el escape que sale del cohete utiliza únicamente la presión del aire, con lo que el motor puede adaptarse a las diferentes presiones de aire desde el nivel del mar hasta la estratosfera lo que aumenta enormemente la eficiencia.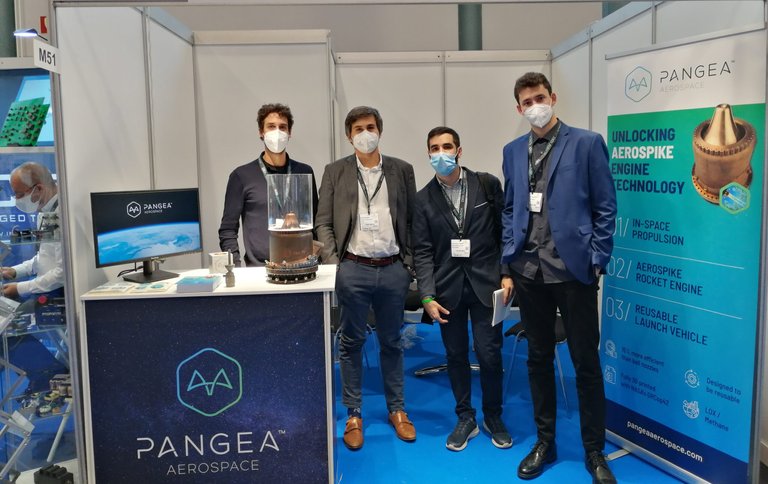 Source
Along these lines, the company Pangea, after becoming the first company to start an engine with this 'aerospike' design and powered with methane and liquid oxygen, has just announced that its ARCOS engine has passed new ignition tests that are crucial for its complete validation and subsequent commercialization of the rocket.
En esta línea la empresa Pangea después de convertirse en la primera empresa en encender un motor con este diseño 'aerospike' y propulsado con metano y oxígeno líquido, acaba de anunciar que su motor ARCOS ha superado nuevas pruebas de encendido que resultan cruciales su validación completa y posterior comercialización del cohete.
The ARCOS engine has a modular design that is designed to adapt the engine to the thrust needs for each mission of future customers. In addition, both the injection chamber and some other engine components have been manufactured using 3D printing, but the best thing about the point is that Pangea is a Spanish company and this makes me doubly happy.
El motor ARCOS tiene un diseño modular que está pensado para adaptar el motor a las necesidades de empuje para cada misión de los futuros clientes, además tanto la cámara de inyección como algunos otros componentes del motor se han fabricado utilizando impresión 3D, pero lo mejor de todo es que Pangea es una empresa española y esto me alegra doblemente.
More information/Más información
https://www.spacequip.eu/2021/12/03/pangea-paves-the-way-to-disruptive-technology-the-aerospike/
https://www.xataka.com/espacio/motor-cohete-impreso-3d-alimentado-metano-disenado-espana-pangea-aeroespace-prueba-exito-su-aerospike