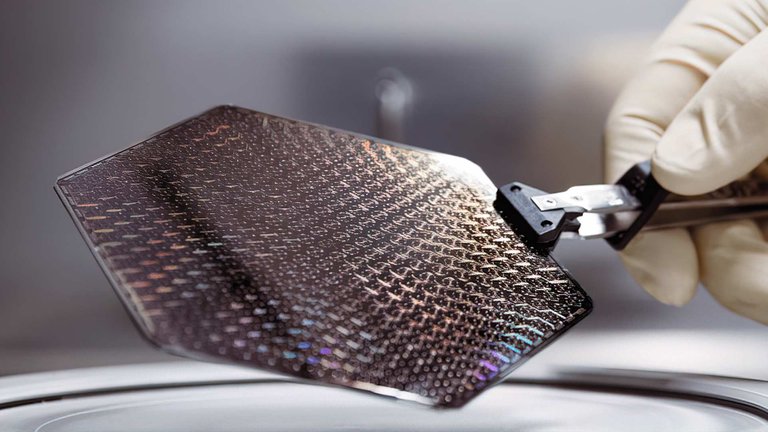 Source
In the mid-forties of the last century, ENIAC (Electronic Numerical Integrator And Computer) appeared, the first general-purpose computer, capable of being reprogrammed to solve various mathematical calculations, operated with vacuum valves that occupied an entire room.
A mediados de la década de los cuarenta del siglo pasado apareció ENIAC(Electronic Numerical Integrator And Computer), la primera computadora de propósito general, susceptible de ser reprogramada para poder resolver diversos cálculos matemáticos, funcionaba con válvulas de vacío que ocupaba una habitación entera.
After 75 years, computers have become blatantly faster, smaller and cheaper, which has led to them becoming part of our lives, but when it comes to quantum computing we are more or less like the ENIAC but with infinitely more promising technology.
Después de pasados 75 años las computadoras se han vuelto descaradamente más rápidas, pequeñas y baratas lo que ha propiciado que hayan pasado a formar parte de nuestras vidas, pero en lo que se refiere a la computación cuántica estamos más o menos como con el ENIAC pero con una tecnología infinitamente más prometedora.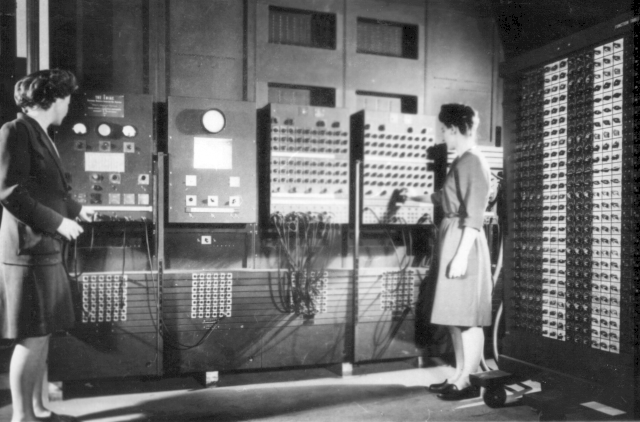 Source
Currently in the world there are about 50 quantum computers built with various technologies, but all of them require complicated infrastructures that allow to keep the core of the computer cooled to temperatures close to absolute 0, which makes it also occupy an entire room, the same as the ENIAC
Actualmente en el mundo existen unos 50 ordenadores cuánticos construidos con tecnologías variadas, pero todos ellos requieren de complicadas infraestructuras que permitan conservar el núcleo del ordenador refrigerado hasta temperaturas cercanas al 0 absoluto, lo que hace que también ocupe una habitación entera, lo mismo que el ENIAC
To further complicate things, each of them manages its own proprietary software, there is no architecture standard, nor is there an operating system such as Windows, IOs or Linux that can run on various types of platforms, which makes it difficult to share achievements of the different companies.
Para complicar más las cosas, cada uno de ellos maneja su propio software propietario, no existe ningún estándar de arquitectura como tampoco existe un sistema operativo como pueda ser Windows, IOs o Linux que pueda ejecutarse en varios tipos de plataformas lo que dificulta compartir los logros de las distintas compañías.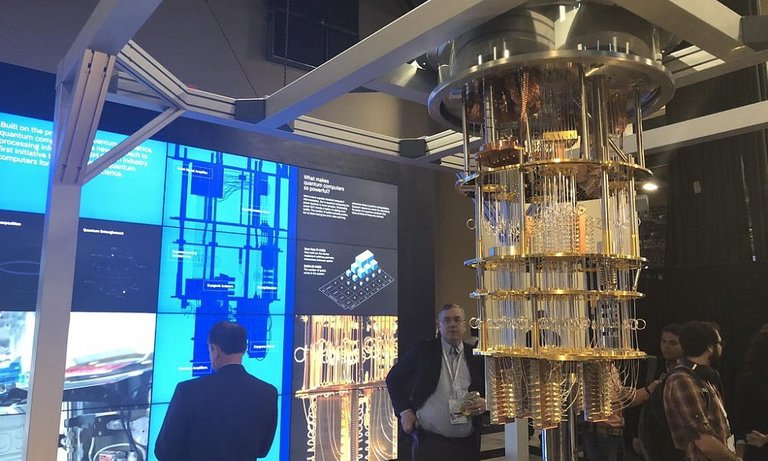 Source
To correct these problems, the Cambridge Uni startup, Riverlane has created a new operating system capable of running on different quantum computer architectures, this would make it the first quantum operating system in history, and this operating system would also run on a chip.
Para ir subsanando estos problemas la startup Cambridge Uni, Riverlane ha creado un nuevo sistema operativo capaz de ejecutarse en distintas arquitecturas de computadoras cuánticas, esto lo convertiría en el primer sistema operativo cuántico de la historia, además este sitema operativo se ejecutaría en un chip.
The chip has been developed by the SEEQC, an association dedicated to the development of a commercially viable and scalable quantum computing solution, all this is a further step towards the creation of quantum computers that we can put on the table or even one day installed on a mobile device.
El chip ha sido desarrollado por la SEEQC, una asociación dedicada al desarrollo de una solución de computación cuántica escalable y comercialmente viable, todo esto supone un paso más hacia la creación de ordenadores cuánticos que podamos poner encima de la mesa o incluso algún día en algún dispositivo móvil.
More information/Más información
https://seeqc.com/
https://www.redsharknews.com/quantum-computing-just-got-desktop-sized