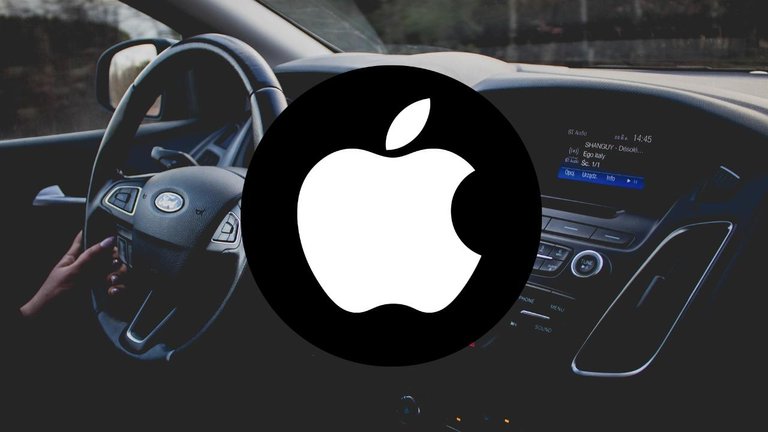 Source
I suppose that, like me, you are all wondering why Apple has not yet entered the autonomous vehicle market. Given its history, it seems logical to think that a new car with Apple's philosophy in both design and innovation , would become an icon as has happened with other Apple products.
Supongo que, al igual que me pasa a mí, todos os preguntais por qué Apple aún no ha entrado en el mercado de los vehículos autónomos, dada su trayectoria parece lógico pensar que un nuevo auto con la filosofía de Apple tanto en diseño como en innovación, se convertiría en un icono como ha ocurrido con otros productos Apple.
And the truth is that, from time to time, some news comes out like the patent that I'm telling you about today, which suggests that Apple continues working on its autonomous vehicle even in the shadows, which greatly excites the imagination of some designers who have already made a number of predictions about what the future Apple car will be like.
Y lo cierto es que, de vez en cuando, sale alguna noticia como la patente que hoy os comento, que sugiere que Apple continúa trabajando en su vehículo autónomo aunque sea en la sombra, lo que excita en gran medida la imaginación de algunos diseñadores que ya han hecho cantidad de previsiones de como será el futuro Apple car.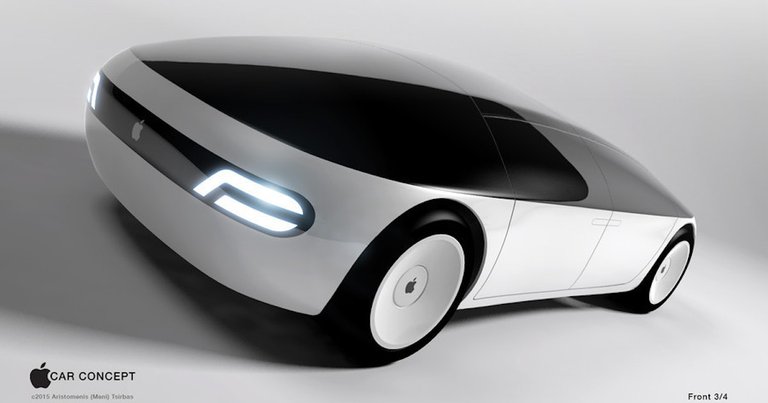 Source
In this case it is the appearance of a new patent made by Apple that, if materialized, could undoubtedly be a great advance towards the global implementation of autonomous driving, a patent that will be applied to level 4 autonomous vehicles that, despite being very advanced, they occasionally require the driver's attention.
En este caso se trata de la aparición de una nueva patente realizada por Apple que, de materializarse, podría sin duda ser un gran avance hacia la implementación global de la conducción autónoma, una patente que será aplicada a los vehículos autónomos de nivel 4 que, a pesar de ser muy avanzados, requieren puntualmente la atención del conductor.
Apple has patented a system of retractable steering wheel and pedals in the car called "Retractable Input Devices", which will automatically hide when we are using the autonomous driving mode, preventing the driver from accidentally interfering with them and expanding the space available to be able to configure the interior of the car.
Apple ha patentado un sistema de volante y pedales retráctiles en el auto llamado "Retractable Input Devices", que se ocultarán automáticamente cuando estemos utilizando el modo de conducción autónoma, impidiendo que el conductor interfiera accidentalmante con ellos y ampliando el espacio disponible para poder re-configurar el interior del auto.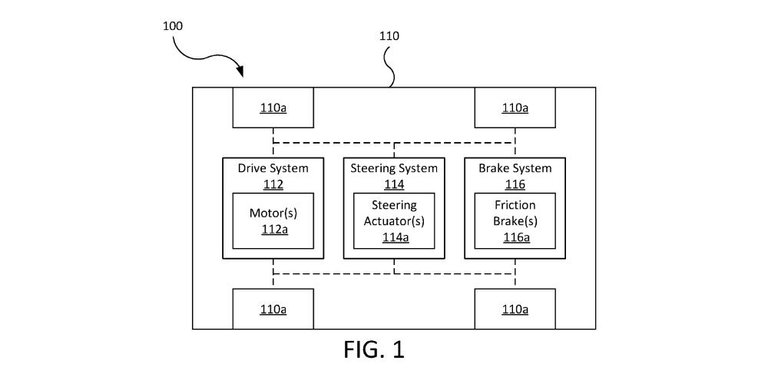 Source
Before autonomous driving reaches level 5, in which vehicles can already be manufactured without any of the peripherals necessary for their control, there will be a long path of adaptation and it is true that both the steering wheel and the pedals occupy a space that could be useful to increase passenger comfort.
Antes de que la conducción autónoma alcance el nivel 5, en el que los vehículos ya podrán fabricarse sin ninguno de los periféricos necesarios para su control, habrá un largo camino de adaptación y es cierto que tanto el volante como los pedales ocupan un espacio que podría ser de utilidad para aumentar el comfort de los pasajeros.
In the near future we could possibly drive on well-designed highways that, added to the performance of the vehicle, would allow us to do without driving devices and hide them until we reach the city, where the traffic density and driving conditions are more complex, to take control again.
En un futuro cercano podríamos posiblemente circular por autopistas bien diseñadas que, sumadas a las prestaciones del vehículo, nos permitirían prescindir de los dispositivos de conducción y ocultarlos hasta llegar a la ciudad, donde la densidad del tráfico y las condiciones de conducción son mas complejas, para volver a tomar el control.
More information/Más información
https://lamanzanamordida.net/noticias/apple/apple-hacer-coche-patentado/
https://www.gearrice.com/update/apple-is-capable-of-making-a-car-like-this-and-they-have-patented-it/