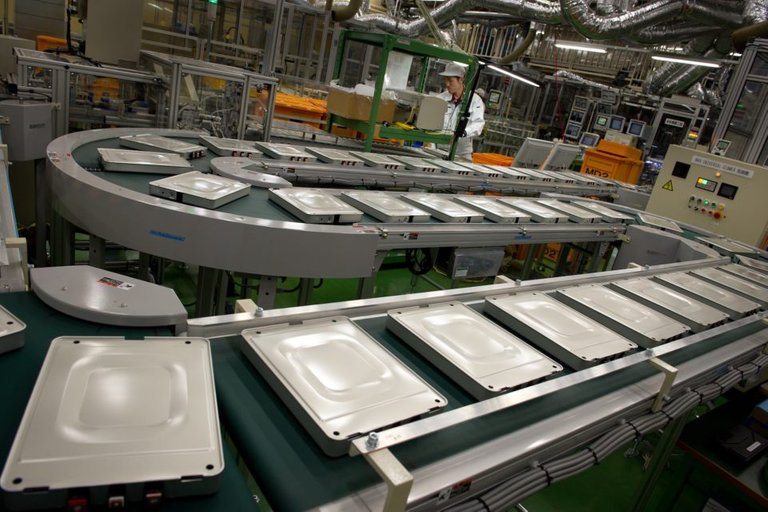 Source
In the race to reduce CO2 emissions into the atmosphere, there is increasing pressure to replace diesel or gasoline engines with electric vehicles, but if we reach a fully electric fleet, we may have a big problem in the short term storage and recycling of used batteries.
En la carrera por reducir las emisiones de CO2 a la atmósfera existe una presión cada vez mayor para sustituir los motores diesel o gasolina por vehículos eléctricos, pero si llegamos a alcanzar un parque móvil totalmente eléctrico puede que en un corto plazo tengamos un gran problema de almacenamiento y reciclado de baterías usadas.
These in principle could be recycled but the process is difficult and expensive, as well as including toxic substances that cannot be recycled and it would be necessary to take care of their storage guaranteeing the safety of the environment, but taking into account that according to the experts the useful life of the lithium batteries is 5 to 8 years old this becomes even more difficult.
Estas en principio se podrían reciclar pero el proceso es difícil y costoso además de incluir sustancias tóxicas que no se pueden reciclar y habría que ocuparse de su almacenamiento garantizando la seguridad del medio ambiente, pero teniendo en cuenta que según los expertos la vida útil de las baterías de litio es de 5 a 8 años esto se hace aún más difícil.
But it seems that there is a much easier and cleaner solution that consists of not removing them once they have finished their life cycle, but rather reusing them as storage for uses that do not require such demanding performance from these batteries as that required by electric vehicles.
Pero parece ser que hay una solución mucho más fácil y limpia que consiste en no retirarlas una vez acaban su ciclo de vida sino reutilizarlas como almacenamiento para usos que no requieran un rendimiento tan exigente de estas baterías como el requerido por los vehículos eléctricos.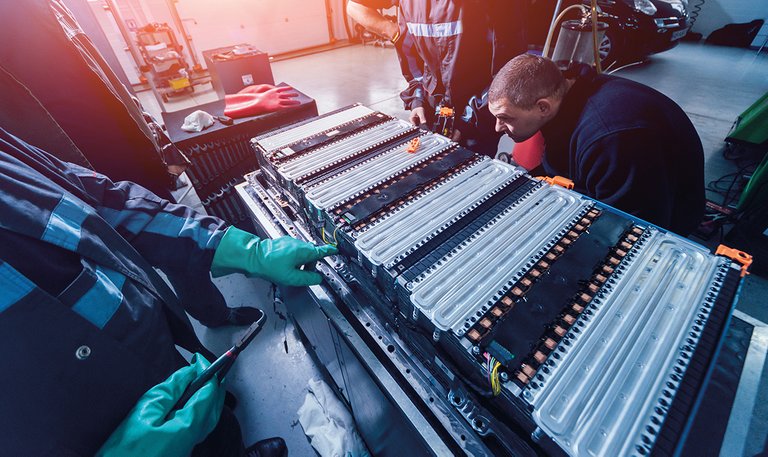 Source
It seems that the batteries that are discarded from electric vehicles still have a storage capacity of 80%, so they could be used for domestic or other uses or simply as storage of the energy generated by green technologies.
Y es que parece ser que las baterías que se desechan de los vehículos eléctricos aún tienen una capacidad de almacenamiento del 80% por lo que podrían ser aprovechadas para usos domésticos o de otra índole o simplemente como almacenamiento de la energía generada por las tecnologías verdes.
As published in a report by Greenpeace East Asia, the use of these recycled batteries for storage could meet the demand for energy storage worldwide by the 2030s with consequent mineral savings and benefit to the environment.
Según se publica en un informe elaborado por Greenpeace East Asia, el uso de estas baterías recicladas para el almacenamiento podría cubrir la demanda de almacenamiento de energía a nivel mundial para la década de 2030 con el consiguiente ahorro de mineral y beneficio para el medio ambiente.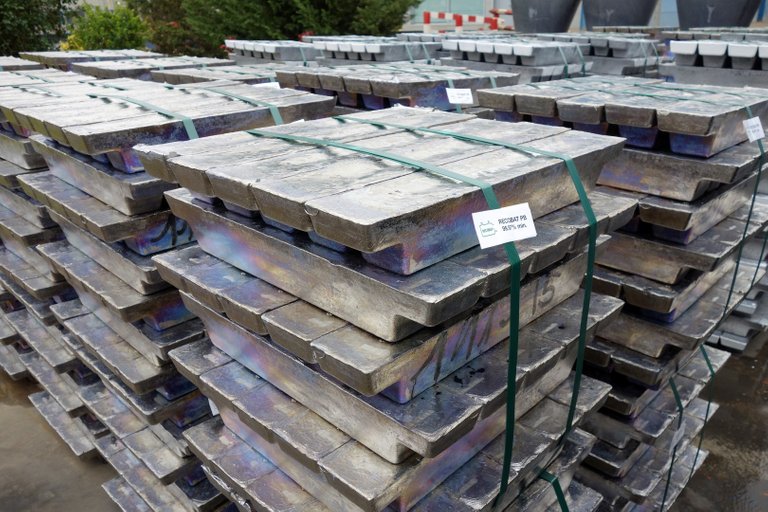 Source
And it is not only a problem of contamination but also a shortage of the materials used to manufacture this type of batteries such as lithium or cobalt, which inevitably ends in conflicts and deaths.
Y es que no solamente es un problema de contaminación sino de escasez de los materiales utilizados para la fabricación de este tipo de baterías como el litio o el cobalto, lo que inevitablemente acaba en conflictos y muertes.
Giving batteries removed from electric vehicles a second life and making the most of them is, by definition, the best recycling method and the most respectful of the environment because it is already known that "there is no cheaper energy than it not wasted. "
El hecho de darles una segunda vida a las baterías retiradas de los vehículos eléctricos y aprovecharlas al máximo es, por definición, el mejor método de reciclado y el más respetuoso con el medio ambiente porque ya se sabe que "no hay energía más barata que la no desperdiciada".
More information/Más información
https://thenextavenue.com/2020/10/30/recycled-ev-batteries-to-meet-global-storage-needs-by-2030/#:~:text=Greenpeace's%20report%20shows%20that%20the,needs%20as%20early%20as%202030.&text=This%20will%20result%20in%20a,than%20that%20accumulated%20in%202018.
https://elperiodicodelaenergia.com/la-reutilizacion-de-las-baterias-retiradas-de-los-coches-electricos-podria-cubrir-las-necesidades-mundiales-de-almacenamiento-de-energia-para-2030/