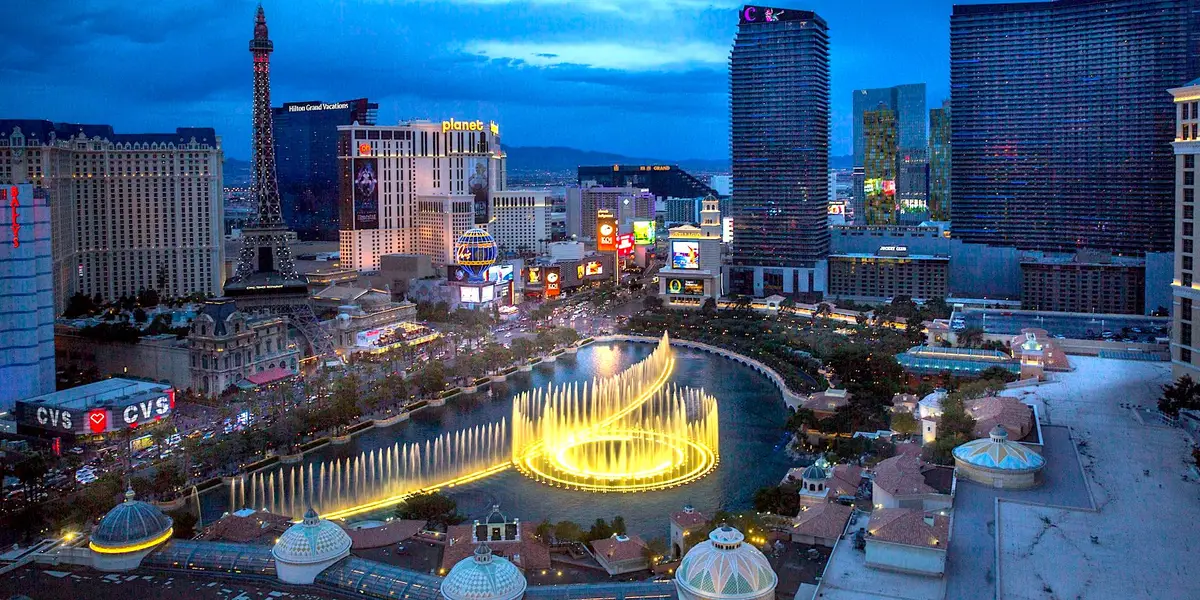 Source
For those of us who are from the provinces, although we are aware of the advancement of technology and we hear experts talk about how robots and artificial intelligence are going to leave us unemployed, despite seeing it as something credible and feasible, it still gives us the feeling that it is still something very distant because around us nothing has changed yet.
A los que somos de provincias, aunque seamos conscientes del avance de la tecnología y escuchamos a los entendidos hablar de como los robots y la inteligencia artificial nos van a dejar sin empleo, a pesar de ver como algo creíble y factible todavía nos da la sensación de que aún es algo muy lejano pues a nuestro alrededor todavía nada ha cambiado.
In addition to the proliferation of robotic arms in industries threatening jobs, in places like San Francisco, Singapore, the United Arab Emirates or China, robotaxis are beginning to be a common phenomenon and now it seems to be the hospitality, leisure and security sector, are also beginning to be threatened by technology.
Además de la proliferación de brazos robóticos en las industrias amenazando los empleos, en lugares como San Francisco, Singapur, Emiratos Árabes o china los robotaxis empiezan a ser un fenómenos común y ahora parece que es el sector de la hostelería, el ocio y la seguridad también se empiezan a ver amenazadas por la tecnología.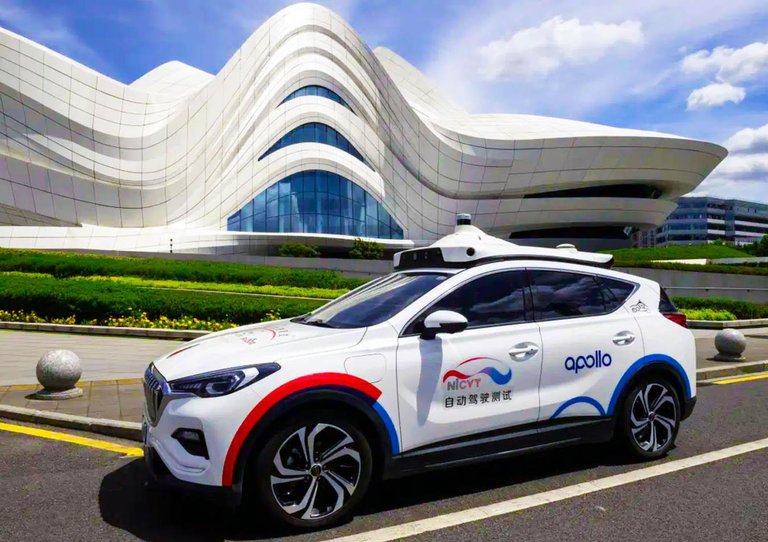 Source
Las Vegas waiters and security guards are reportedly being replaced by robots in restaurants, bars, hotels, casinos and other entertainment venues, experts say, accounting for between 38 and 65% of Southern Nevada jobs, a of whose largest cities is Las Vegas, they can lose their jobs because of the machines.
Según parece, los camareros y guardias de seguridad de Las Vegas están siendo sustituidos por robots en restaurantes, bares, hoteles, casinos y otros lugares de ocio, según los expertos entre el 38 y el 65% de los empleos del sur de Nevada, una de cuyas mayores ciudades es Las Vegas, pueden quedarse sin empleo por culpa de las maquinitas.
And it seems that it is no joke since the unions are worried, the culinary union that has more than sixty thousand members plans to negotiate an agreement with the employers to save their jobs, they have even stated that, if no agreements are reached, they are considering going on strike if necessary.
Y parece que no es broma ya que los sindicatos están preocupados, el sindicato culinario que cuenta con más de sesenta mil afiliados tiene previsto negociar un acuerdo con los empresarios para poner a salvo sus empleos, incluso han manifestado que, de no llegar a acuerdos, están planteándose ir a la huelga si fuese necesario.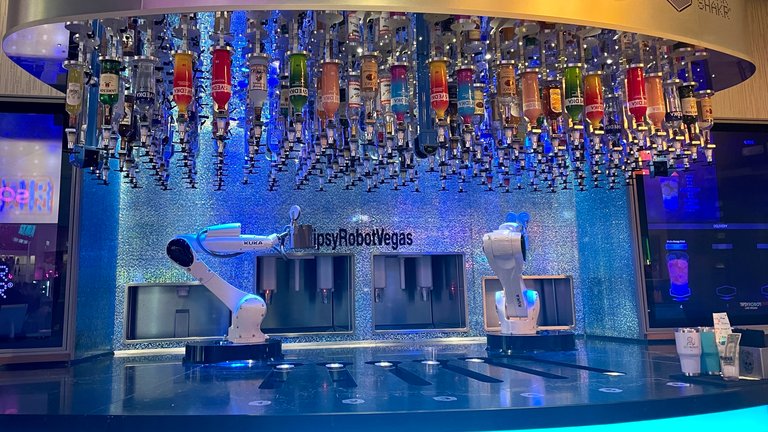 Source
In terms of security, an example would be the M Resort, a hotel located south of Las Vegas that since the beginning of the year has begun to use robots as security agents in the hotel parking lot. These robots have fifty cameras and sensors that allow them to control everything that moves within the parking lot.
En cuanto a la seguridad, un ejemplo sería el M Resort, un hotel situado al sur de Las Vegas que desde principios de año ha empezado a utilizar robots como agentes de seguridad en el aparcamiento del hotel, estos robots tienen cincuenta cámaras y sensores que les permiten controlar todo lo que se mueva dentro del aparcamiento.
If they are already settling in these mythical areas, it is a matter of not long before we see robot waiters in my neighborhood and robots and cameras replacing local police officers, which is not very good news either for the work environment or for exercise our freedoms without state restrictions.
Si ya se están instalando en estas zonas míticas, es cuestión de no mucho tiempo que veamos los robots camareros en mi barrio y los robots y las cámaras sustituyendo a los policías locales, lo que no son muy buenas noticias ni para el entorno laboral ni para ejercer nuestras libertades sin cortapisas estatales.
More information/Más información
https://www.businessinsider.com/las-vegas-casinos-ai-bartenders-security-guards-2023-9
https://www.businessinsider.es/robots-ya-sustituyen-camareros-guardias-seguridad-vegas-1300258