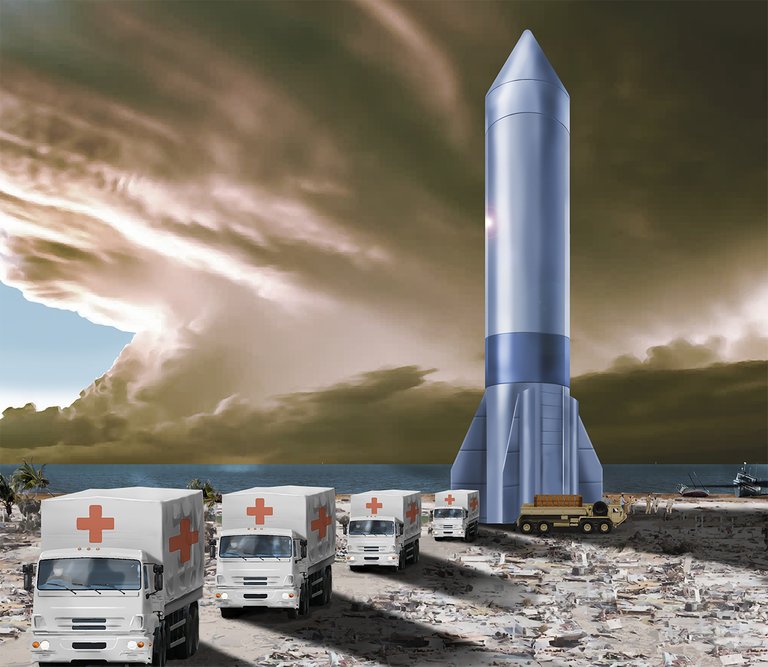 Source
Already in 2017 our famous friend Elon Musk announced his intention to use his Starship to transport goods and passengers on Earth but everyone took it for one of his eccentricities, but now it seems that SpaceX is not the only company that is considering this idea as something totally viable.
Ya en el año 2017 nuestro afamado amigo Elon Musk anunció su intención de utilizar su Starship para el transporte de mercancías y pasajeros en la Tierra pero todos lo tomaron por una de sus excentricidades, pero ahora parece que SpaceX no es la única compañía que está considerando esta idea como algo totalmente viable.
A few days ago, the United States Air Force (USAF) announced its "Rocket Cargo" project that aims to carry out an intercontinental range transportation system using rockets for it, financed by the AFRL laboratory (Air Force Research Laboratory) of the USAF and, although this is a test project that may end in nothing, it has attracted public interest.
Hace unos días la Fuerza Aérea de Estados Unidos (USAF) anunció su proyecto "Rocket Cargo" que pretende realizar un sistema de transporte de rango intercontinental utilizando cohetes para ello, financiado por el laboratorio AFRL (Air Force Research Laboratory) de la USAF y, aunque se trata de un proyecto de prueba que puede acabar en nada, ha suscitado el interés del público.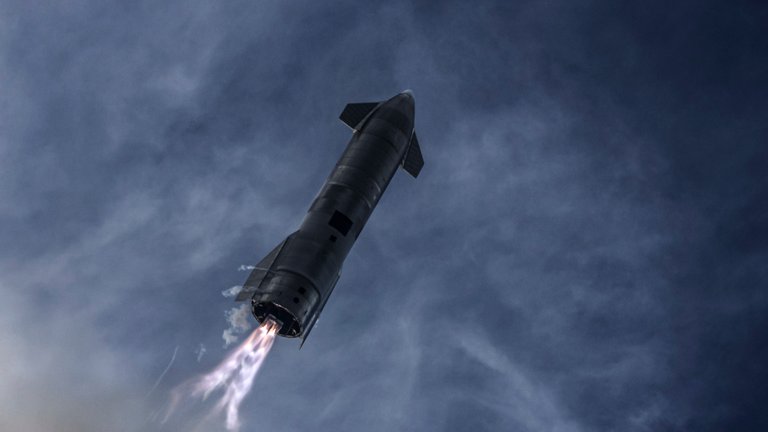 Source
So far the military has only used rocket transport for dangerous or unfriendly goods such as nuclear-armed re-entry vehicles, although in the 1990s there was an attempt by the Russians to use their long-range ballistic missiles to transportation of goods.
Hasta ahora el ejército sólo ha utilizado el transporte en cohete en el caso de mercancías peligrosas o poco amistosas como vehículos de reentrada con armas nucleares, aunque en los años 90 hubo un conato por parte de los rusos de utilizar sus misiles balísticos de largo alcance para el transporte de mercancías.
The use of this technology allows to achieve excellent times, being able to communicate any two parts of the balloon in a time of between 30 to 50 minutes and, since it is basically dedicated to the transport of cargo, the security measures that it must comply with are significantly less demanding than if it were of the transport of people.
El uso de esta tecnología permite conseguir unos tiempos excelentes pudiendo comunicar dos partes cualesquiera del globo en un tiempo de entre 30 a 50 minutos y, al dedicarse básicamente al transporte de carga las medidas de seguridad que deberá cumplir son sensiblemente menos exigentes que si se tratase del transporte de personas.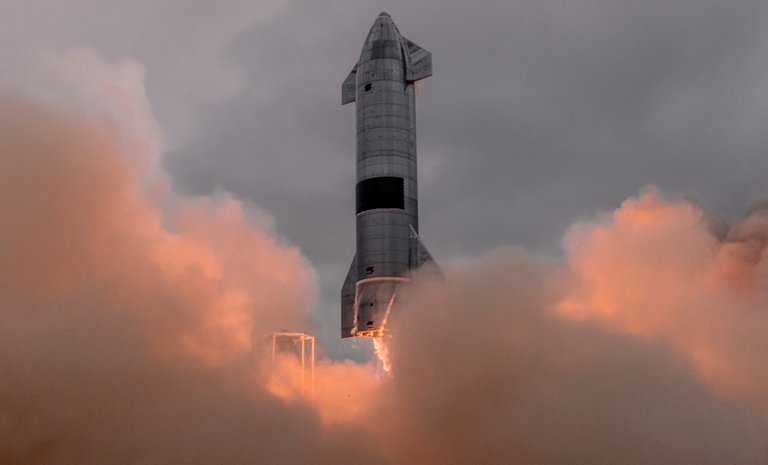 Source
Although there is still not much data available, it seems that the USAF intends to move between 30 and 100 tons between any two points on Earth, this means that the only candidates with possibilities would be SpaceX by Elon Musk and Blue Origin by Jeff Bezos, although it seems that the funding is less than 50 million dollars which, for these purposes, is a handout but it is good to get along with NASA.
Aunque todavía no hay muchos datos disponibles parece ser que la USAF pretende mover entre 30 y 100 toneladas entre dos puntos cualesquiera de la Tierra, esto hace que los únicos candidatos con posibilidades sería SpaceX de Elon Musk y Blue Origin de Jeff Bezos aunque parece que la dotación es de menos de 50 millones de dólares que, para estos menesteres, es una limosna pero es bueno llevarse bien con la NASA.
Of course all this has a clear military application for the movement of troops and war material in abundance but, unfortunately it is what there is, first they rake their brains to find a way to crush the enemy and what is becoming obsolete is transferred to civilian life, in fact a lot of the technology we enjoy today came out of the 2nd world war.
Por supuesto todo esto tiene una clara aplicación militar para el movimiento de tropas y material bélico en abundancia pero, lamentablemente es lo que hay, primero se estrujan el cerebro para buscar la manera de hostiar al enemigo y lo que va quedando obsoleto se va trasladando a la vida civil, de hecho una gran cantidad de la tecnología que disfrutamos hoy día salió de la 2º guerra mundial.
More information/Más información
https://afresearchlab.com/news/department-of-the-air-force-announces-fourth-vanguard-program/
https://danielmarin.naukas.com/2021/06/07/rocket-cargo-el-pentagono-busca-un-cohete-para-viajar-por-el-mundo/