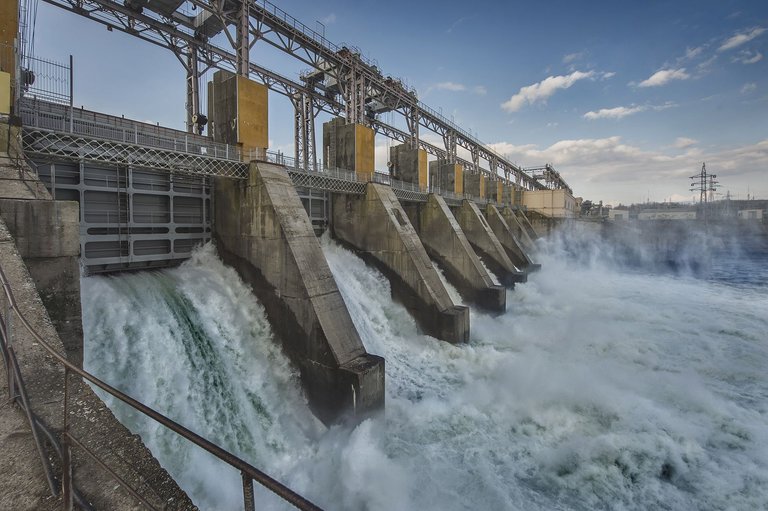 Source
Many experts agree that classical hydroelectric power plants are one of the best sources of renewable energy, but it must be recognized that the environmental impact they produce on river ecosystems is enormous, not to mention a huge and expensive construction infrastructure, regardless of how unsightly they may seem to us.
Muchos expertos coinciden en que las centrales hidroeléctricas clásicas son una de las mejores fuentes de energía renovable, pero hay que reconocer que el impacto ambiental que producen en los ecosistemas de los ríos es enorme, por no hablar de una enorme y costosa infraestructura de construcción, al margen de lo antiestéticas que nos puedan parecer.
That is why the German company EnergyMiner has proposed to extract energy from rivers without having to set up these large infrastructures, for this it has designed the Energyfish, a "compact hydrokinetic underwater power plant" that, anchored at the bottom of the river, is capable of generate renewable energy twenty-four hours a day.
Por eso la compañía alemana Energyminer se ha propuesto extraer la energía de los ríos sin tener que montar estas grandes infraestructuras, para ello ha diseñado el Energyfish, una "central eléctrica submarina hidrocinética compacta" que, anclada en el fondo, del río es capaz de generar energía renovable las veinticuatro horas del día.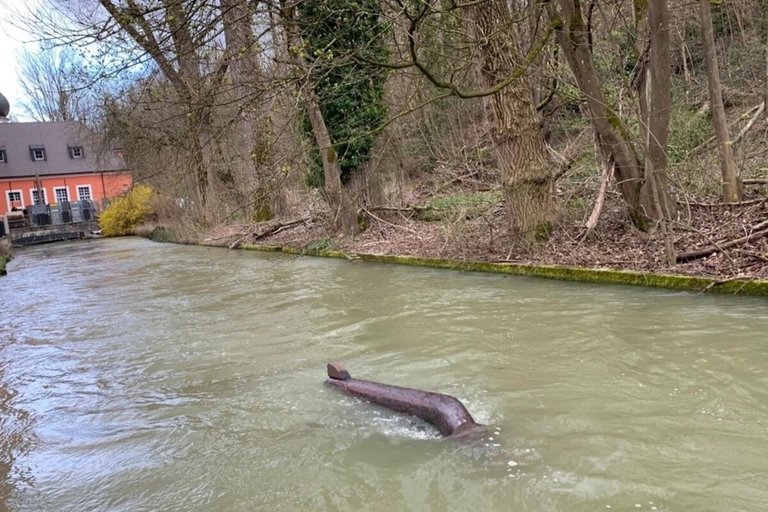 Source
This is achieved by means of some turbines that remain semi-submerged taking advantage of the current of the river, these Energyfish can be used in groups or swarms that generate energy that can later be injected into the network and can supply hundreds of homes in addition to counteracting the annual emissions of CO2 from 1,700 small vehicles.
Esto se consigue mediante unas turbinas que permanecen semi-sumergidas aprovechando la corriente del río, estos Energyfish pueden utilizarse en grupos o enjambres que generan energía que luego se puede inyectar en la red y puede abastecer a centenares de hogares además de contrarrestar las emisiones anuales de CO2 de 1.700 vehículos pequeños.
According to their creators, these turbines are capable of generating an average of fifteen megawatt hours in a year and used in swarm form they can produce 1.5 gigawatt hours, which would be enough to supply four hundred and seventy homes all year round, all of this. with a very limited impact on the river.
Según afirman sus creadores, estas turbinas son capaces de generar una media de quince megavatios hora en un año y utilizadas en forma de enjambre pueden producir 1,5 gigavatios hora, lo que sería suficiente para abastecer a cuatrocientos setenta hogares todo el año, todo ello con un impacto muy limitado en el río.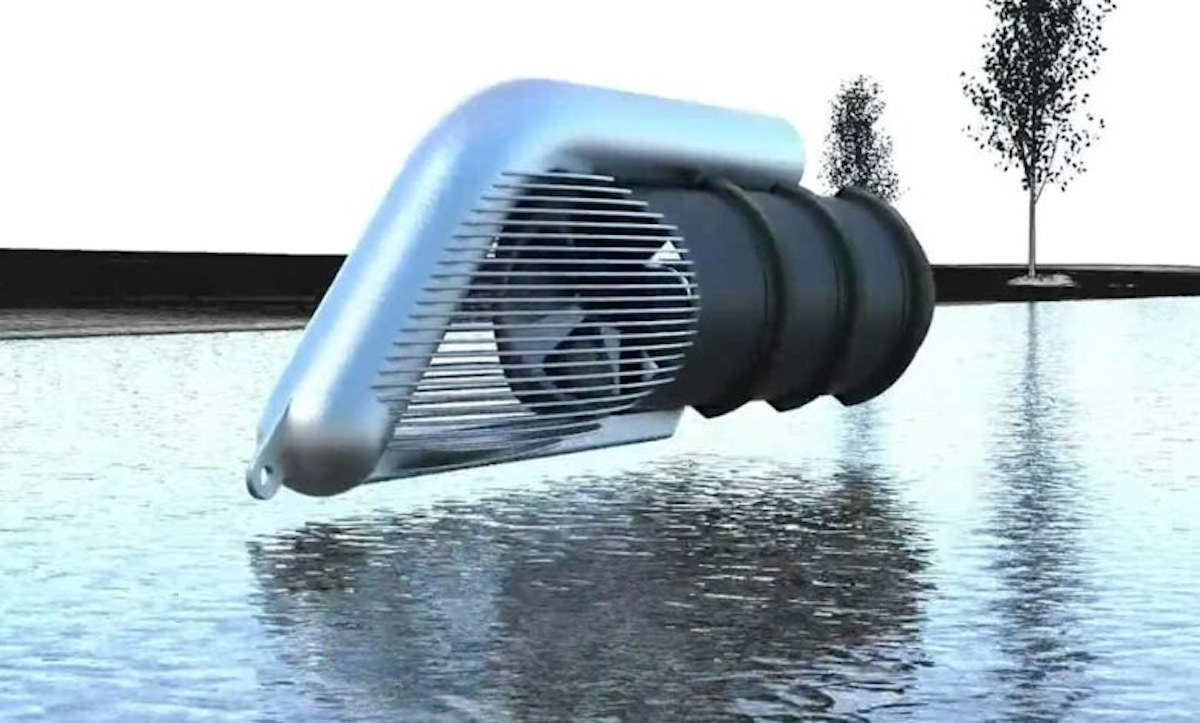 Source
Also according to its creators, the useful life of these Energyfish systems is more than 10 years, operating uninterruptedly 24 hours a day/7 days a week, controlled through a remote monitoring system, in addition the system works with a voltage of 60 volts so, even if the cables are damaged, there is no risk to people or animals.
También según sus creadores, la vida útil de estos sistemas Energyfish es de más de 10 años, funcionando de forma ininterrumpida 24 horas al día/7 días a la semana, controlado a través de un sistema de monitorización remota, además el sistema funciona con una tensión de 60 voltios por lo que, aunque se dañen los cables, no hay riesgo para las personas ni para los animales.
In addition, the aerodynamic design of the EnergyFish allows both swimmers and native fauna to remain undisturbed, EnergyMiner has already tested one of these devices at its facility in central Munich and, despite there being a hydroelectric dam further down the same river , this did not see its energy production affected.
Además el diseño aerodinámico del EnergyFish permite que tanto nadadores como la fauna autóctona no sufran ninguna molestia, EnergyMiner ya ha probado uno de estos dispositivos en sus instalaciones en el centro de Munich y, a pesar de haber una presa hidroeléctrica más adelante en el mismo río, esta no vio afectada su producción energética.
More information/Más información
https://www.ruetir.com/2023/09/damming-rivers-to-generate-energy-has-fewer-and-fewer-allies-a-company-offers-a-substitute-turbine-swarms/