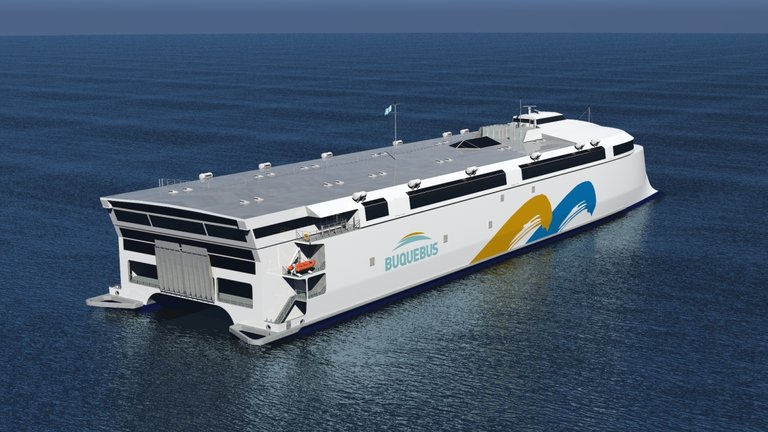 Source
Although the electrification of the vehicle fleet for road transport may be perfectly viable, even despite how complicated it is to electrify large trucks, when it comes to large ships and airplanes things become complicated given the enormous amount of energy that this type of transport needs.
Si bien la electrificación del parque automovilístico para transporte por carretera puede ser perfectamente viable, aún a pesar de lo complicado que está resultando electrificar los grandes camiones, cuando se trata de grandes barcos y de aviones la cosa se complica dada la enorme cantidad de energía que este tipo de transportes necesita.
Some attempts have been made to electrify small planes and small boats, but no one had tried to apply it to a large ferry and that is what the Australian company Incat Tasmania has now done in collaboration with Corvus Energy, a company that will deal with energy storage and Wärtsilä , company in charge of the integration of the electrical system.
Se han hecho algunos intentos de electrificar avionetas y pequeñas embarcaciones, pero nadie había intentado aplicarlo a un gran ferry y eso es lo que ahora han hecho la empresa australiana Incat Tasmania en colaboración con Corvus Energy, empresa que se ocupará del almacenamiento de energía y Wärtsilä, compañía encargada de la intergración del sistema eléctrico.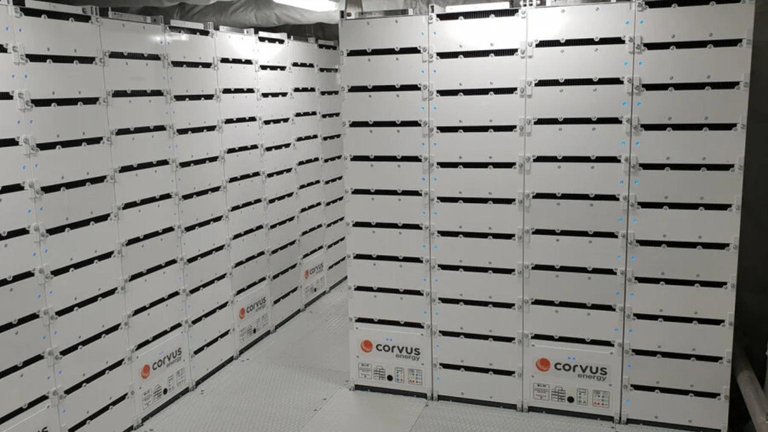 Source
From this union a ship of one hundred and thirty meters in length has emerged, with a series of electric motors that feed a water jet propulsion system, powered by batteries with a capacity of forty megawatt hours, this ship will be part of the fleet of the Buquebus company and will sail between Argentina and Uruguay.
De esta unión ha salido un buque de ciento treinta metros de eslora, con una serie de motores eléctricos que alimentan un sistema de propulsión por chorro de agua, alimentado por baterías con una capacidad de cuarenta megavatios hora, este barco formará parte de la flota de la compañía Buquebus y navegará entre Argentina y Uruguay.
This ship is also breaking records, not only will it be the largest of its type but it will also have the largest battery pack installed to date and will also have the highest capacity chargers in the world, all to power a configuration of eight thrusters water jet also unique in the world.
Este barco además viene rompiendo records, no solo será el más grande de este tipo sino que además tendrá el mayor paquete de baterías instalado hasta la fecha y también contará con los cargadores de mayor capacidad del mundo, todo ello para alimentar una configuración de ocho propulsores de chorro de agua también única en el mundo.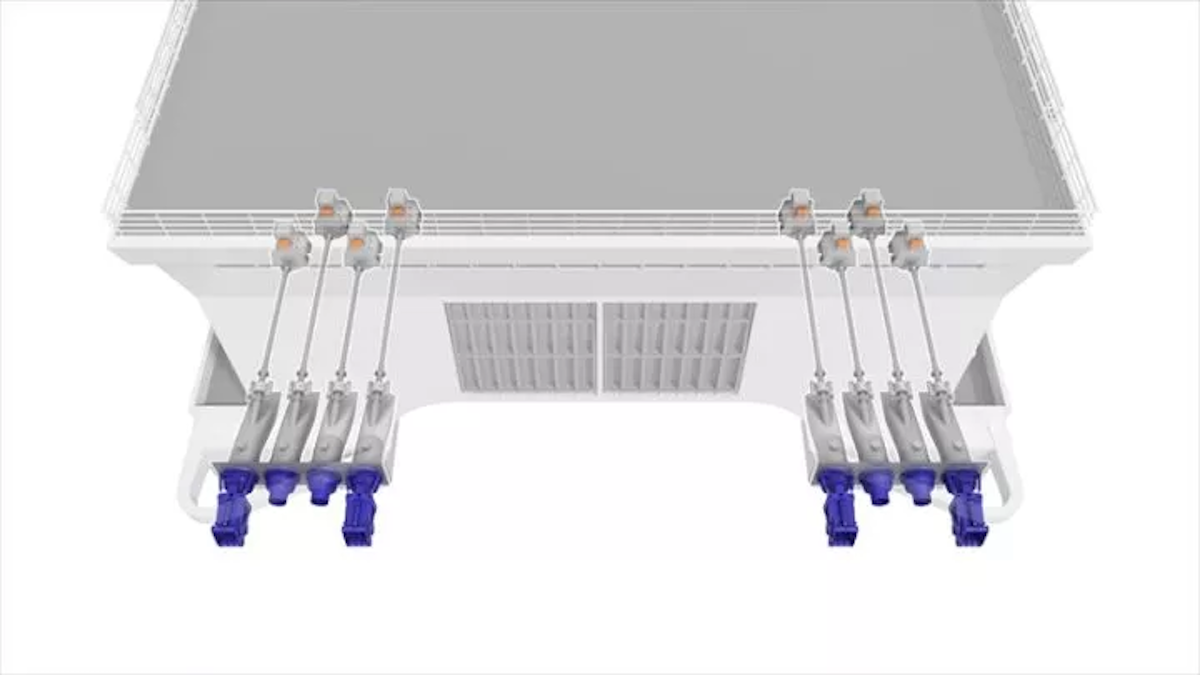 Source
With all this, it has been possible to develop a ship one hundred and thirty meters long, with capacity for more than two thousand people, including passengers and crew, along with more than two hundred cars. It will also have a two thousand square meter duty-free store where to be able to empty passengers' pockets.
Con todo esto se ha conseguido desarrollar un buque de ciento treinta metros de largo, con capacidad para más de dos mil personas entre pasaje y tripulación junto a más de doscientos coches, tendrá también una tienda de dos mil metros cuadrados de artículos libres de impuestos donde poder vaciar los bolsillos de los pasajeros.
If everything happens as planned, the batteries will be delivered in 2024 and the ship is expected to be operational by 2025. If the numbers go well and the project is profitable, there is no doubt that it will constitute a great advance in achieving emissions reduction of the large ships that swarm our seas and oceans.
Si todo sucede según lo previsto las baterías serán entregadas en el año 2024 y esperan que el buque esté operativo para el año 2025, si los números salen bien y el proyecto es rentable no cabe duda que constituirá un gran avance para conseguir la reducción de emisiones de los grandes buques que pululan por nuestros mares y océanos.
More information/Más información
https://www.electrive.com/2023/08/28/incat-tasmania-to-build-worlds-larget-electric-ferry-yet/#:~:text=The%20Australian%20shipbuilder%20Incat%20Tasmania,Argentina%20and%20Uruguay%20from%202025.
https://www.diariomotor.com/electricos/el-mas-grande-con-mas-baterias-y-con-mayores-cargadores-del-mundo-el-ferry-electrico-que-cambiaria-los-cruceros-para-siempre/