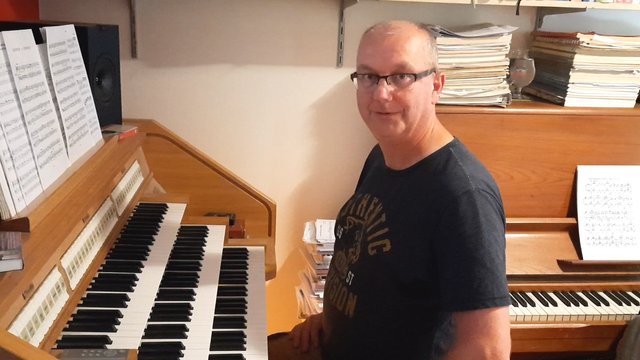 This is my entry for the Secrets of Organ Playing Contest, week 78. I play Larriu's "Élevation ou Communion".
This composition by Larriu is obviously meant more as music to be used in service than music meant for concerts. The title "Élevation ou Communion" is more an instruction for how to use the music than really a title. And Larriu is not picky, you may use it during elevation or communion.
It is a gentle flowing piece in 6/8 meter. As always when I play French Romantic music I have dofficulty playing a pedal part (even if it's not a hard one like in this piece) ánd operating the swell shutter. So the dynamics are not as smooth as they are supposed to be.
The recording was done with the Hauptwerk software and the sampleset, made by Sonus Paradisi, of the Cavaillé-Coll organ in the St. Omer church in the city of St. Omer (http://www.sonusparadisi.cz/en/organs/france/st-om.html).