This is my entry fo the secrets of organ playing contest, week 82. I play the prelude of Bach's Prelude and Fugue in a minor, BWV 543.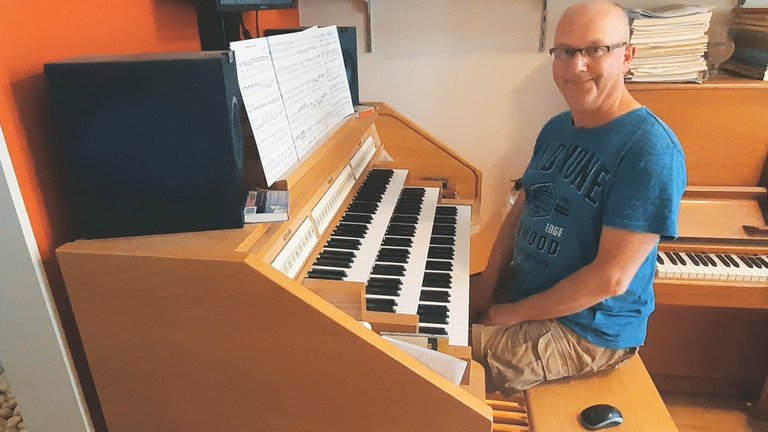 Last week I played the fugue of this work for the contest. I suspected to master the Prelude much faster than the fugue. And I was right. It took me two weeks to practise the fugue. I needed two days for the prelude.
The most intimidating lookings bars of this prelude are the bars with runs of 32th notes for the hands. It is in bars like that, that my old training as a pianist comes in handy. Finally al those Czerny studies and the hours spend endlessly repeating them become really useful.
The prelude poses some problems or choices for the performer. The first is how to play the opening motif. The first bar begins with a repeated motif for the right had, and looks like this: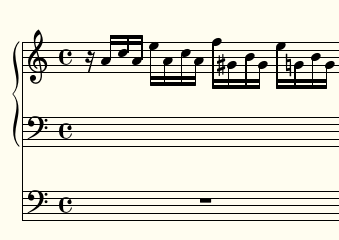 How to articulate these motifs? Like this?:

Or like this?:

The same question applies to the run of triplets that start in bar 9. Should it be played like this?:

Or should they be played like this?:

For my performance I choose the second option in both cases. To my ears it gives the music a strong forward motion when I play each motif to the first note of the next motif.
In bars 11, 13,15 and 17 the lowest notes for the left hand are notated as quarter notes. Like this: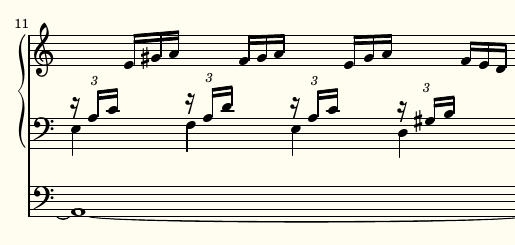 In the similar bars 19 and 21 I would expect the same pattern, yet those notes are notated as 16th notes in the manuscript (and in most printed scores). Like this: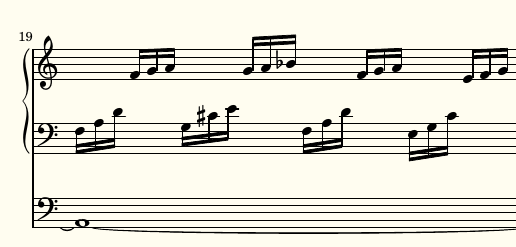 The performer has the choice to either play the notes as written in the manuscript, or to continue the established pattern of quarter notes for the left hand. In my performance I choose to play them as quarter notes as well.
The recording was done with the Hauptwerk software and the sampleset, made by Sonus Paradisi, of the Schittger organ in the St. Martini-kerk, Groningen (http://www.sonusparadisi.cz/en/organs/netherlands/groningen-st-martini.html).
As I am going on holidays, the is my last entry in the contest for now. I'll be away for 3 weeks so I'll miss at least two and maybe three weeks of the contest.