This is my entry for the Secrets of Organ Playing Contest, Week 89. I play Reichart's prelude to the melody of "Vater unser im Himmelreich". Ity's the same piece I played more than two years agon, as my first ever post on the (then) Steem blockchain.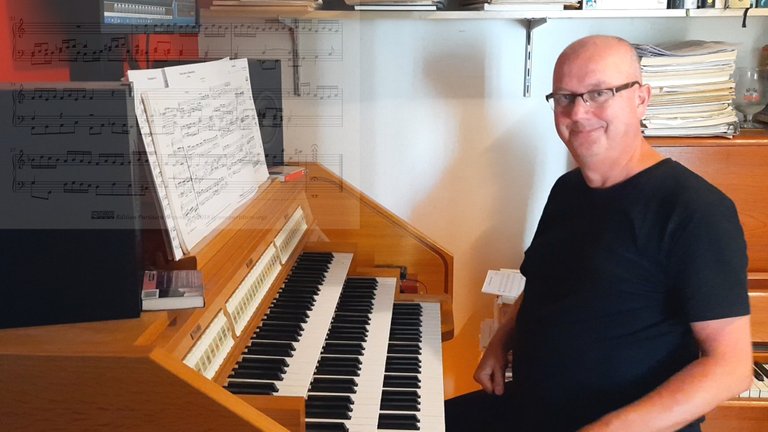 Christian Reichart (1685 - 1775) was a man of many talents. He was born in Erfurt and received a varied, extensive and well-founded education. He learned as a businessman, studied law, science and logic and learned to play the piano and the organ. He was active as guardianship official, mayor, councilor, and member of the Mercantil Commission for the welfare of his native Erfurt. For over 30 years he wrote the chronicle of the city. Even greater than his merits in the administration of the city is his work for the horticulture. Reichart's six-volume scientific masterpiece "Land and Garden Treasure" was published in 1753. Erfurt's reputation as 'flower city' is mainly thanks to Reichardt. And amidst all this activity he was able to compose as well.
As a composer he does not belong to the best ever, though he certainly was not a bad composer. The few pieces of his hand I am familiar with are well written and fun to play. This choral prelude to "Vater unser im Himmelreich" is a nice example of his music. It shows us an able composer though not a great one. The chorale melody is richly ornamented, and accompanied by motives from the chorale melody played on another manual.
The manuscript I took this composition from is not an autograph. There are (in my opinion) some transcription errors in the manuscript, so I play what I think the original intention was.
The recording was done with the Hauptwerk software and the sampleset, made by Sonus Paradisi, of the Schittger organ in the St. Martini-kerk, Groningen.