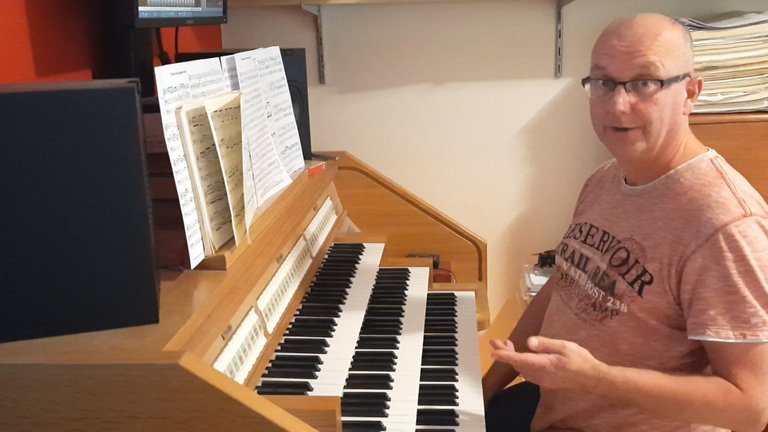 This is my entry for the Secrets of Organ Playing Contest, Week 80. I play one of Buxtehude's beautiful choral preludes, "Wir danken dir, Herr Jesu Christ", BuxWV 224.
This chorale prelude is one of the first scores I published on my website, more than five years ago, in april 2015. It is also the first chorale prelude by Buxtehude I ever played. I remember I had a hard time mastering this composition and some of Buxtehude's choral preludes I played in the months after this one.
It is nice to 'revisit' these old friends and play them again. Not only is it great music to play, it has also the added satisfaction for me of noticing that they are easier to play for me than they were five years ago. All the hard practising I've done these last five years pay off.
The recording was done with the Hauptwerk software and the sampleset, made by Sonus Paradisi, of the Schittger organ in the St. Martini-kerk, Groningen (http://www.sonusparadisi.cz/en/organs/netherlands/groningen-st-martini.html).
Score available here: http://partitura.org/index.php/dietrich-buxtehude-wir-danken-dir-herr-jesu-christ/