This is my entry for the Secrets of Organ Playing Contest, Week 96. I play Édourd Batiste's Communion in a minor, op. 24 nr 4.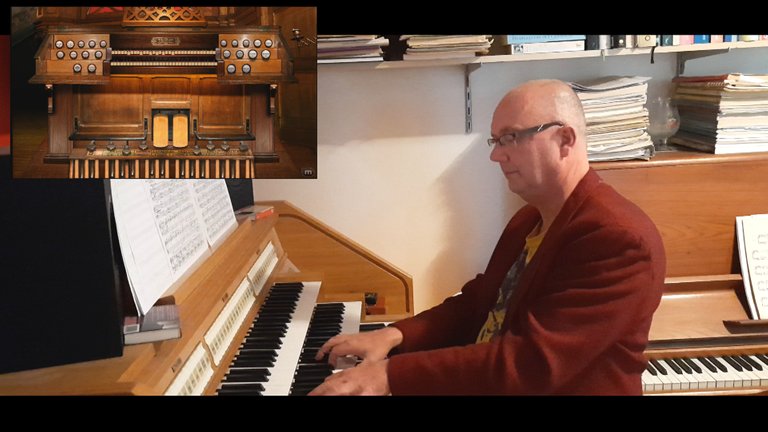 On of the nice things of Hauptwerk, version 5, is it's inbuild possibility to add reverb to the sound. It works with Impulse Response files, an ingeneous way to capture the acoustical characteristics of a room or space. With the aid of IR-files, it is possibile to make the organ sound as if it was recorded in an entirely different church than where it in real live is located.
Sometimes it can give great effects, sometimes it can totally ruin the sound of an organ. So, you have to experiment to get the best results out of it.
On of the sample sets availabble for Hauptwerk is of the MutinCavaillé-Coll organ in the Saint Eucaire in Metz. It is a relatively dry sample set, as the chirch does not have a grans acoustics. Recently I heard a recording of someone who had transposed this organ to a large acoustical space. The result was a bit too much to my taste. Nevertheless, adding a bit extra reverb to this sample set can certainly have a beneficial effect to it's sound.
For my performance this week I decided to play a bit with adding reverb to this sample set. I choose one of the standard IR-files of Hauptwerk, with a little over 4 seconds of reverb. I played with the reverb applied. For the video I replayed the midi-file to create a recording withoutthe added reverb.
Which one do you like better?
The sampleset was created by by Milan Digital Audio (https://www.milandigitalaudio.com/instruments/symphonic/1902-st.-eucaire-metz-cavaill-coll)