This is my entry for the Secrets of Organ Playing Conctest, Week 94. I play Richter's fugue in E flat major.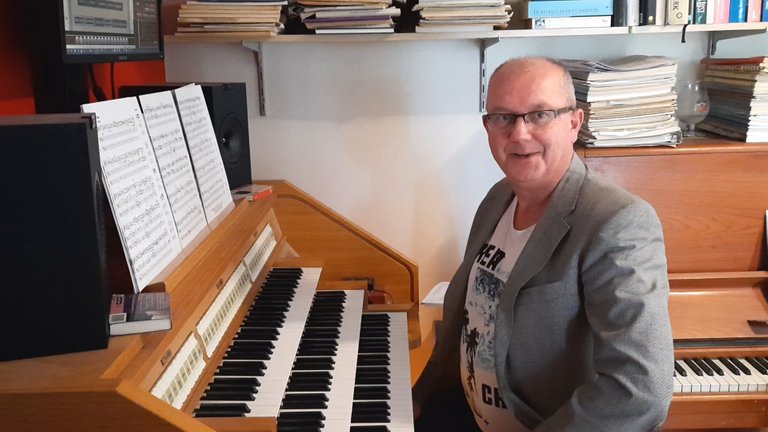 It is the fugue that goes with the prelude I played for Week 42 of the contest. Incidentally, that's almost exactly a year ago. Since then I turned my attention to other projects and left this prelude and fugue unpublished. Well, now it's time to change that.
The fugue goes well enough now. The prelude as well. It's playing them together in one go, without too many errors that is my challenge now. When played together they take almost 9 minutes. And playing 9 minutes without error is still beyond me. I have no idea how concert organists do that. Probably they have a better way of practising then I have. The frustrating part is that errors in my playing are random. It is not tied to difficult places. Those I can practise till they go smoothly. Playing a whole piece, however, I always make random mistakes in random places. Making recordings like this one, I just have to hope for a take where the mistakes are not too noticeable. And the longer the piece, the smaller the chances of that happening.
The recording was done with the Hauptwerk software and the sample set, made by Voxus, of the Van Dam organ (1832) in Tholen (https://www.voxusorgans.com/en/product/tholen).