This is my entry for the Secrets of Organ Playing Contest, Week 72. I play Kauffmann's prelude to "Man lobt dich in der Stille".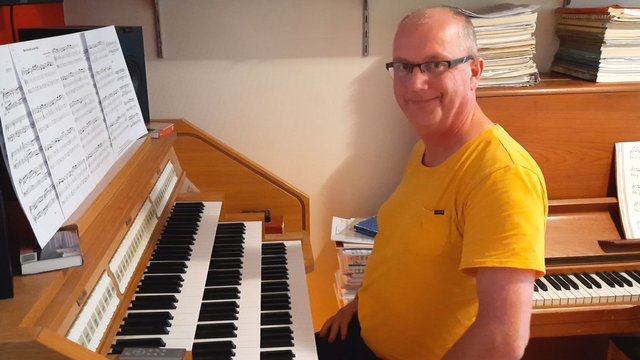 One of the larger projects for my website was typesetting and publishing the complete "Harmonische Seelenlust" by Georg Friedrich Kauffmann. It essentially entails 96 preludes based on 63 well-known German chorales. Kauffmann outlines these works as 'short, but elaborated with particular invention and pleasing style'. After first having transcribed and published each individual chorale prelude, I gathered them together Edition. Well, three actually, otherwise the result would be too voluminous. In the comments to me entry last week, @jeremyowens9501 placed a very nice picture: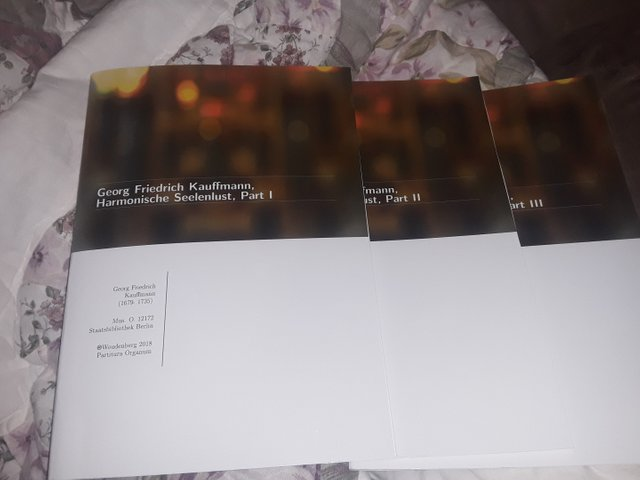 Yes, that's all three volumes of my Edition of Kauffmann's "Harmonische Seelenlust". I think it a very cool idea that something I created here in The Netherlands is now in actual use somewhere on the other side of the world.
It inspired me to play one of these 96 choral preludes myself again. I choose the prelude to "Man lobt dich in der Stille". It is a sparkling composition, with a concerto like accompaniment, played with the feet and the right hand, and the chorale melody played with the left hand.
The concerto like character of the composition makes me think it was perhaps originally an aria in a cantata by Kauffmann, and that he later adapted it for organ. That would explain the odd spots (four in total) where the right hand part has full bar rests. In an aria for hobo or perhaps violin and basso continuo the continuo player would of course fill in the parts where the solo instrument is silent.
All three volumes of my Edition of the "Harmonische Seelenlust" can be found here: http://partitura.org/index.php/kaufmann-georg-friedrich/. This Trio on "Man lobt dich in der Stille" is contained in Part III. It is also available as individual download: http://partitura.org/index.php/georg-friedrich-kauffmann-man-lobt-dich-in-der-stille/
The recording was done with the Hauptwerk software and the sampleset, made by Sonus Paradisi, of the Schittger organ in the St. Martini-kerk, Groningen (http://www.sonusparadisi.cz/en/organs/netherlands/groningen-st-martini.html).