This is my entry for the Secrets of Organ Playing Contest, Week 70. I play the third movement (Allegro) of Bach's first Triosonata, BWV 525.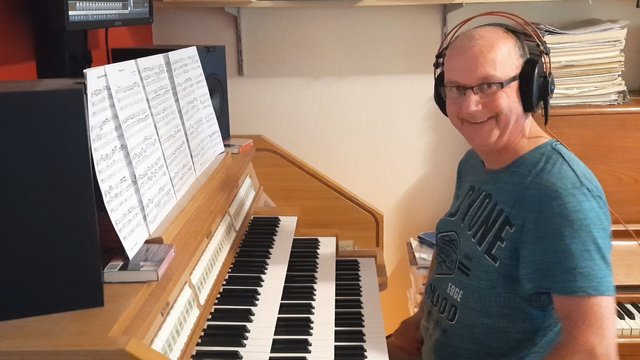 When I started practising this Triosonata I thought that this third movement would be the hardest of the three movements to master. It turns out I was wrong. The first movement is by far the hardest of the three. The second and third movement are more or less equally difficult. The third movement with it's many fast notes is technically harder than the second movement. The second movement however, with it's intens emotional drama is artistically harder to play and requires a solid concentration for over 10 minutes.
In this closing Allegro all lingering emotions of the second movement are dispelled. It is a joyous piece of music, full of wit and sunshine. My performance is not yet without error, so perhaps I should have worked on it another week. However, as it is one of my absolute favorite pieces for organ, I'm utterly thrilled that I am now (more or less) able to play it, and I wanted to share that.
The next challenge is to play the entire Triosonata in one take. For now that is beyond me, but who knows, when I keep playing and practising the individual movements, it will be possible eventually.
The recording was done with the Hauptwerk software and the sampleset, made by Sonus Paradisi, of the Klapmeyer organ in the St. Nikolai church in Altenbruch (http://www.sonusparadisi.cz/en/organs/germany/klapmeyer-organ-altenbruch.html).