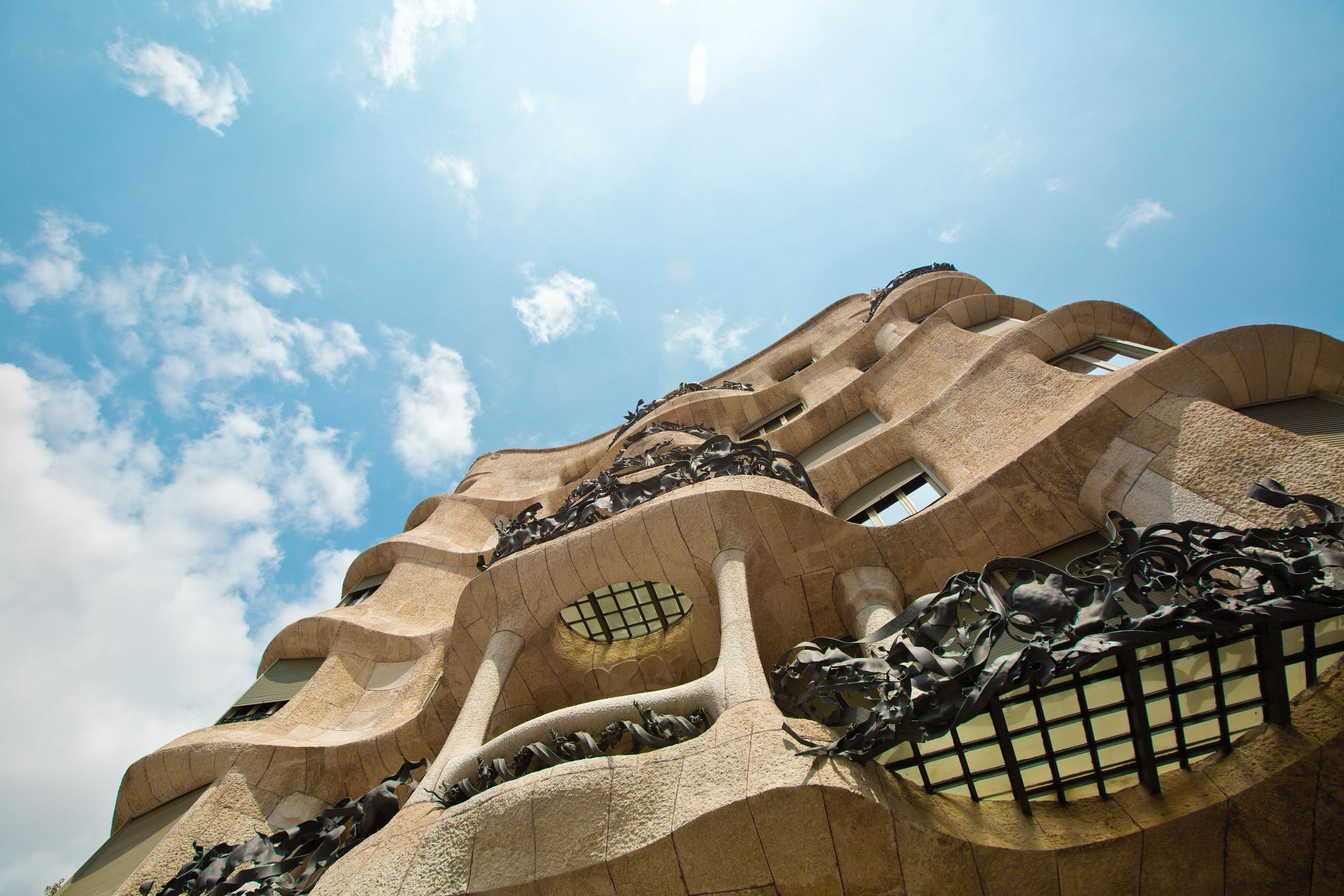 As the title says, I'm happy to share that we (as a project), crossed yesterday the 1-year milestone since the post I conceptualized first SEED. If you want to take a look, it's an interesting one. Especially looking at how a lot of things changed on the go and how all the process has been managed.
The main lesson to learn is... if you have an idea, don't be afraid to put it into practice. You never start with something perfect (far from it), but recurrent work and perseverance are what make the difference over time.
We started with nothing, and we're in the middle of a painful winter... but here we are. Solvent and with +150K$ in TVL.
Thanks to all of you who have accompanied me throughout this process, I hope to be able to continue and achieve great things over the next few years.
These last couple of weeks have been busy and full of activity, a few projects have been released, and we recovered a decent bunch of liquidity and made a +50% from the absolute lows. Still some project/s to release, but since the market stabilized DAO has been performing greatly.
I've decided to sell our remaining ORN and transform them into stables to guarantee contributions to DAO Maker for many months to come. Presales are performing much better than any other alt atm, specially with privileged entries.
Taking advantage of the time bias I've made a few updates on the charts which I share every report: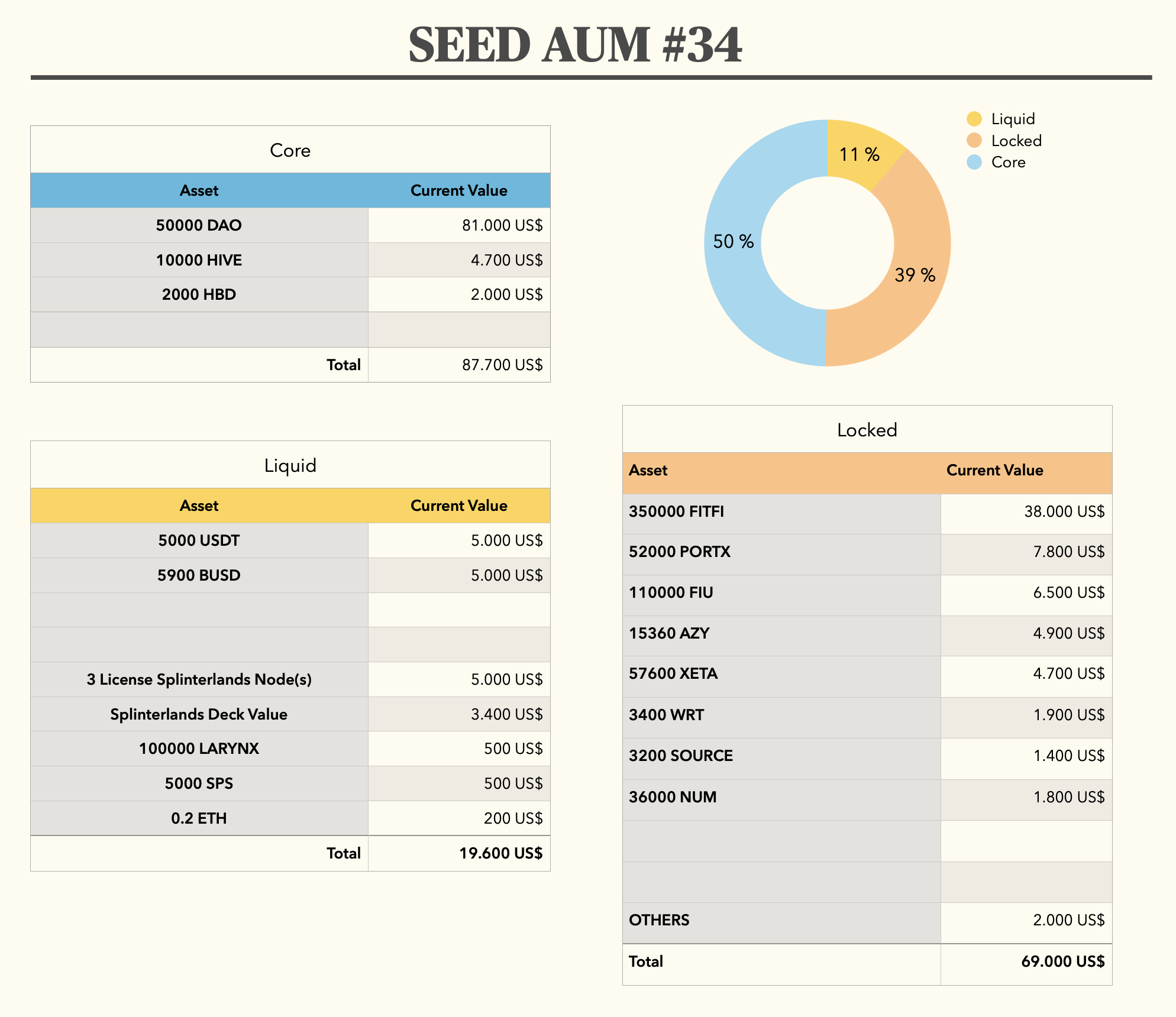 Basically, I get rid of one of the tables and merged the values. The new categories are the following:
'Core' ; comprises the DAO, our HIVE, and the HBD. Why? Because these will be the 'core' of our portfolio according to the 2 year Roadmap.. In the future BTC, ETH, and different stables will be added. But for now, accumulating HBD again is my priority. DAO is performing very similarly vs ETH so I guess it will be my last priority. HBD>HIVE>BTC>ETH>stables.
This section will provide the foundation for the HBD dividends for SEED in the future.
'Liquid' ; comprises all the assets without any type of lock and hence are available. I'm also holding there the stablecoins which will be used in future token sales. Any excess will be transformed into HBD (or other assets from the 'core').
We also have a couple of NFT's from a sale but I'm still deciding where I want to add them. Will probably count them as 'another' liquid asset transforming its floor price into $.
'Locked' ; all the tokens vested in time locks are there, also the allocated dollars before TGE's ('Token generation Events'). For example, the 7800$ is our net contribution, but the token hasn't been released yet. hence the value is the contribution in dollars provided.
I've also refreshed the bar chart, And we're starting another 1-year cycle with new data: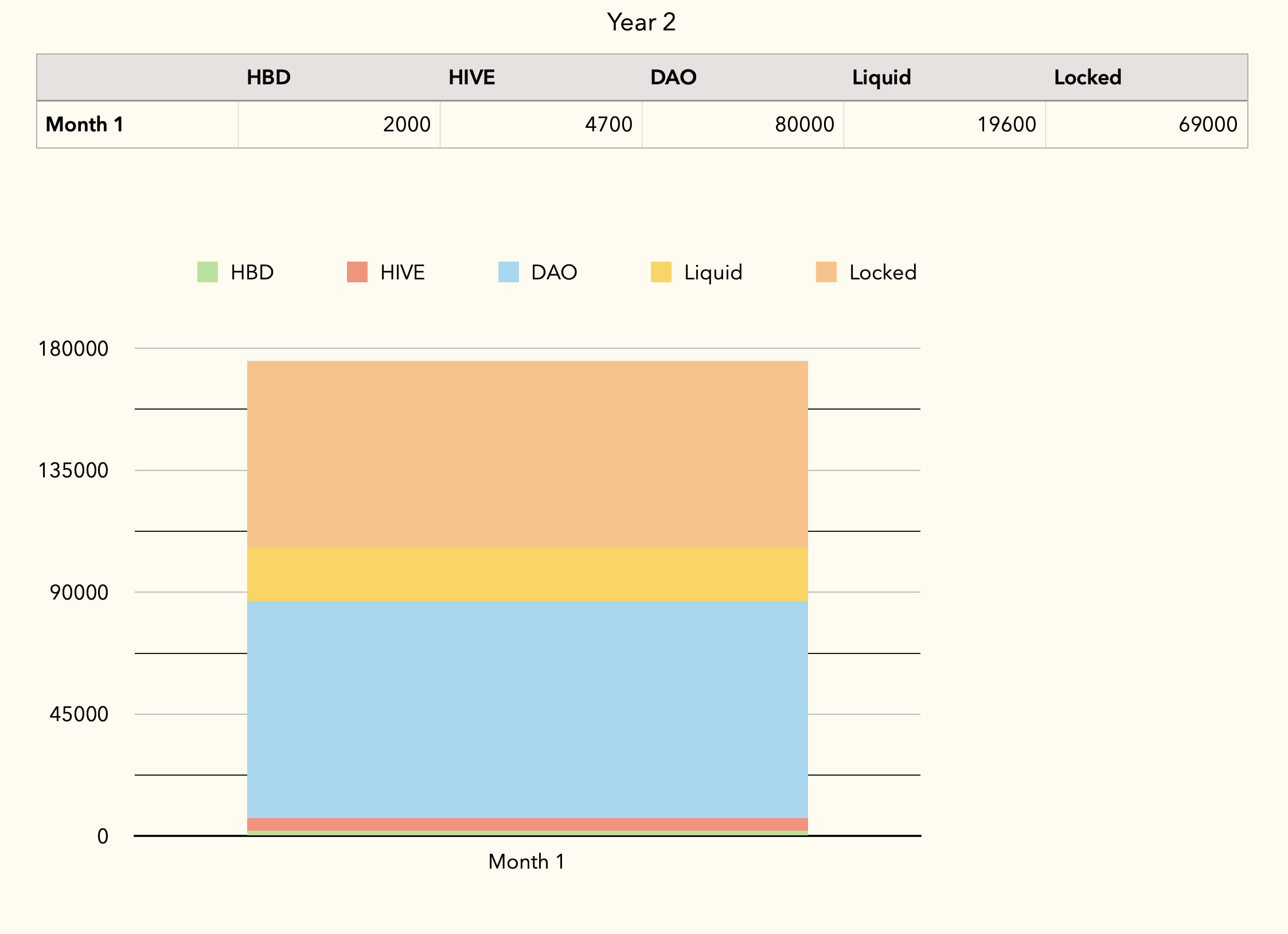 Note a few new categories for HIVE, HBD, and DAO as our very long-term holdings.
The first year chart has ended as follows: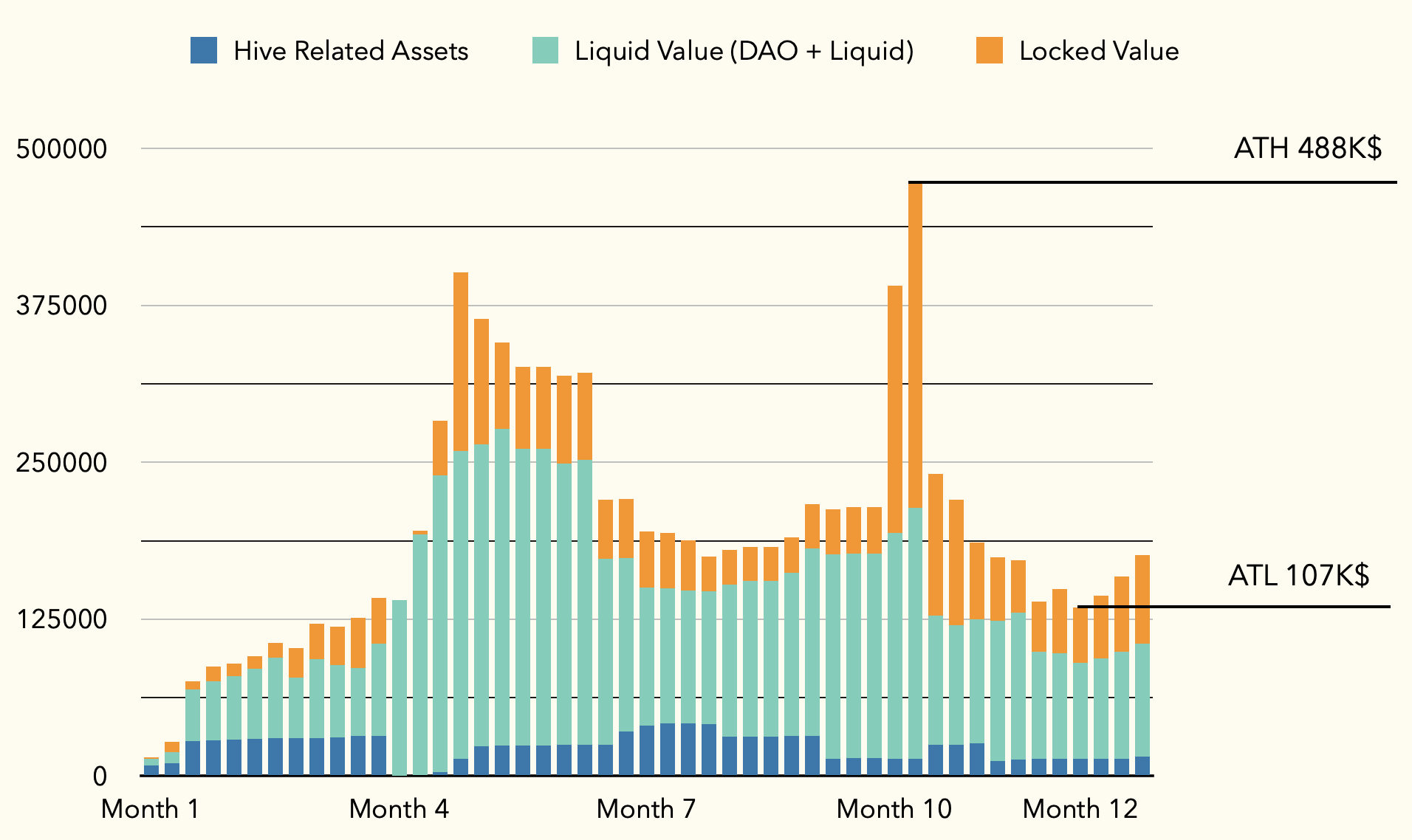 ---
Have a great weekend and enjoy the heat!
50% of blogging rewards paid to @seed-treasury.
Remember you can follow the portfolio in real-time here:
https://cointracking.info/portfolio/seedtreasury
You can join us on Telegram and follow me on Twitter.
Vote for My Witness!
If you like what I do consider voting for my witness, it's free!
Witness account: @empo.witness
Hive (main chain) witness vote - https://vote.hive.uno/@empo.witness