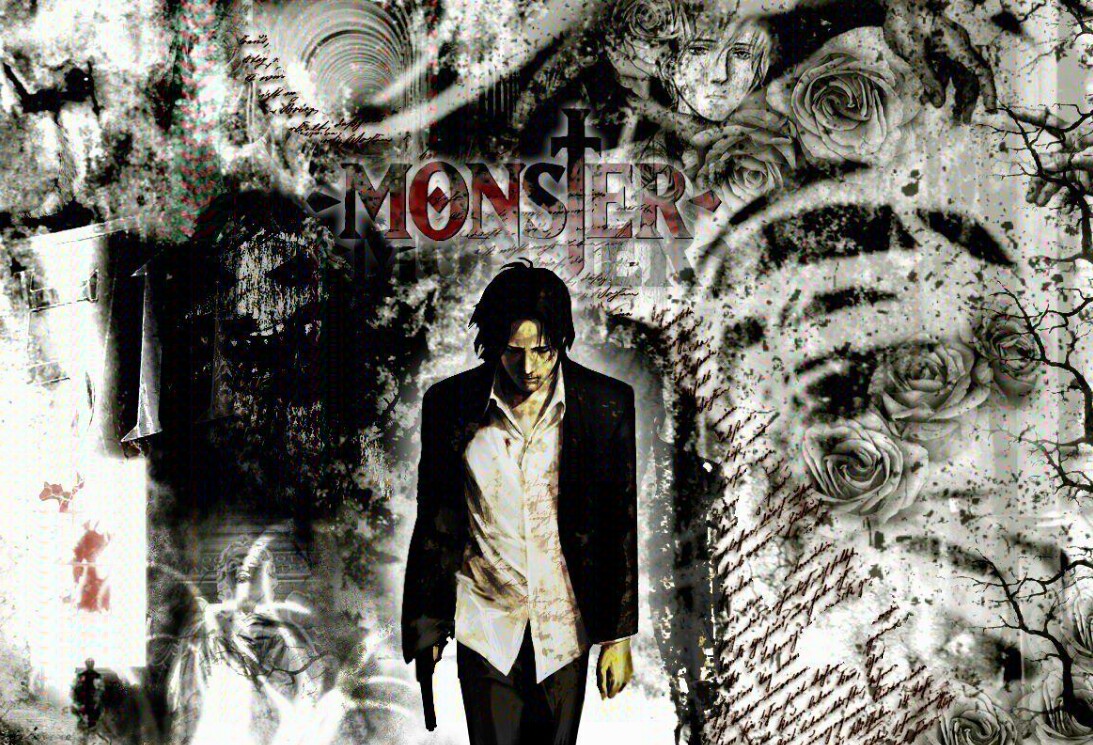 Sometimes, it seems that the term "masterpiece" is worn out. It seems to be used too lightly and for things that may not merit it. However, if we go to the etymology of the term, it comes from the Latin magnum opus, meaning "great work". And in this context I will apply it to talk about Monster, whose author is the great Naoki Urasawa.
Monster is, in my opinion, Urasawa's masterpiece. The perfect thriller that tells us a story that keeps us in high tension, but also dives into the nature of human beings, their moral fragility, their duality and their inconsistency and incoherence. A masterpiece that today we remember 15 years after its release in animated version.
It was created by Naoki Urasawa in 1994, the year in which it began to be serialized. It ended in 2001 with a total of eighteen compiled volumes. Three years later, the Japanese animation studio Madhouse took over the animated adaptation, turning this story into one of the most epic and iconic in existence.
In an era where anime is trending towards shorter series, usually no longer than 12-13 episodes, Monster stretches to a total of 74 episodes, featuring a cast as varied as it is complex, a multi-layered story (extensively researched) and a fair amount of surprising plot twists.
In 1986, life was good for Japanese neurosurgeon Kenzo Tenma. He had a good position, a beautiful girlfriend (daughter of the hospital director) and a promising future. Everything changes the moment he decides to save a child shot in the head instead of the mayor of Düsseldorf. As a result, the mayor dies (at the hands of less talented surgeons), the director wants him fired and his fiancée leaves him. But that's only the beginning. Minutes later, the hospital director dies under strange circumstances, leaving a position vacant that only he can fill. At the same time, the boy Tenma operated on escapes from the hospital with his twin sister, and all suspicion falls on the protagonist.
Nine years later, Tenma is still working at the same hospital. A criminal patient escapes in terror because he doesn't want to be killed by someone he calls "Monster". Tenma follows him to a garage where he sees him being shot. The horror increases when he realizes that the killer is the same boy he operated on some time ago: Johan Liebert. Tenma feels responsible for the existence of that monster. To this we add that the authorities suspect his guilt in the mysterious deaths. So he quits his job and devotes himself entirely to hunting the monster Johan, in order to put an end to his trail of blood.
As Tenma learns to live incognito, he meets people who help him and join the cause. The enormous mystery that is Johan Liebert unravels slowly and deftly, unfolding a solid script where every scene, every clue and every character has a reason for being there. The curious thing about Monster's striking plot is that the first few episodes are just the tip of the iceberg. You have to be a little patient until the story starts to come together, but that patience is rewarded before you know it.
The author crafted a very solid foundation for his plot, which includes Nazis, lab experiments, serial killers, anti-heroic inspectors, various pathologies, and countless twists and turns that keep the intrigue ever increasing. In itself, the Madhouse studio is always synonymous with quality, and its line is evident in each episode. The designs are loaded with realism and give more power to the story. Monster dares to show the darkest and cruelest side of the human being, although it also gives room for generosity and teaches the value of life itself.
An interesting aspect -and that tells us about the epicness of the story- is that there are chapters where Tenma does not even appear. There are so many characters, so many plot lines and subplots, that 74 episodes seem necessary to tell the whole universe in detail. Each character has his or her moment to stand out.
As of today, the movie studio New Line Cinema is the one who has the copyright of Monster to film a movie adaptation. However, and in spite of the numerous rumors that said that in 2009 we would see this story in live-action, there are still no confirmations. Initially there was talk of the possibility of turning it into a TV series, which in Japan is known as a "dorama" (Japanese soap opera). Unfortunately, the production costs were too high and so it was agreed that Madhouse would adapt the comic, achieving one of the best adaptations of manga to anime ever made.
Monster is a complex cop that reveals the cards little by little. Its 74 chapters manage to tell a rounded and epic plot, which spans several years, countries and characters. If you are already anime connoisseurs (and enjoyed popular stories like Death Note), Monster is exactly what you need. And if you don't enjoy this medium, I still think you're going to find delight in this colossal tale of suspense and crime.