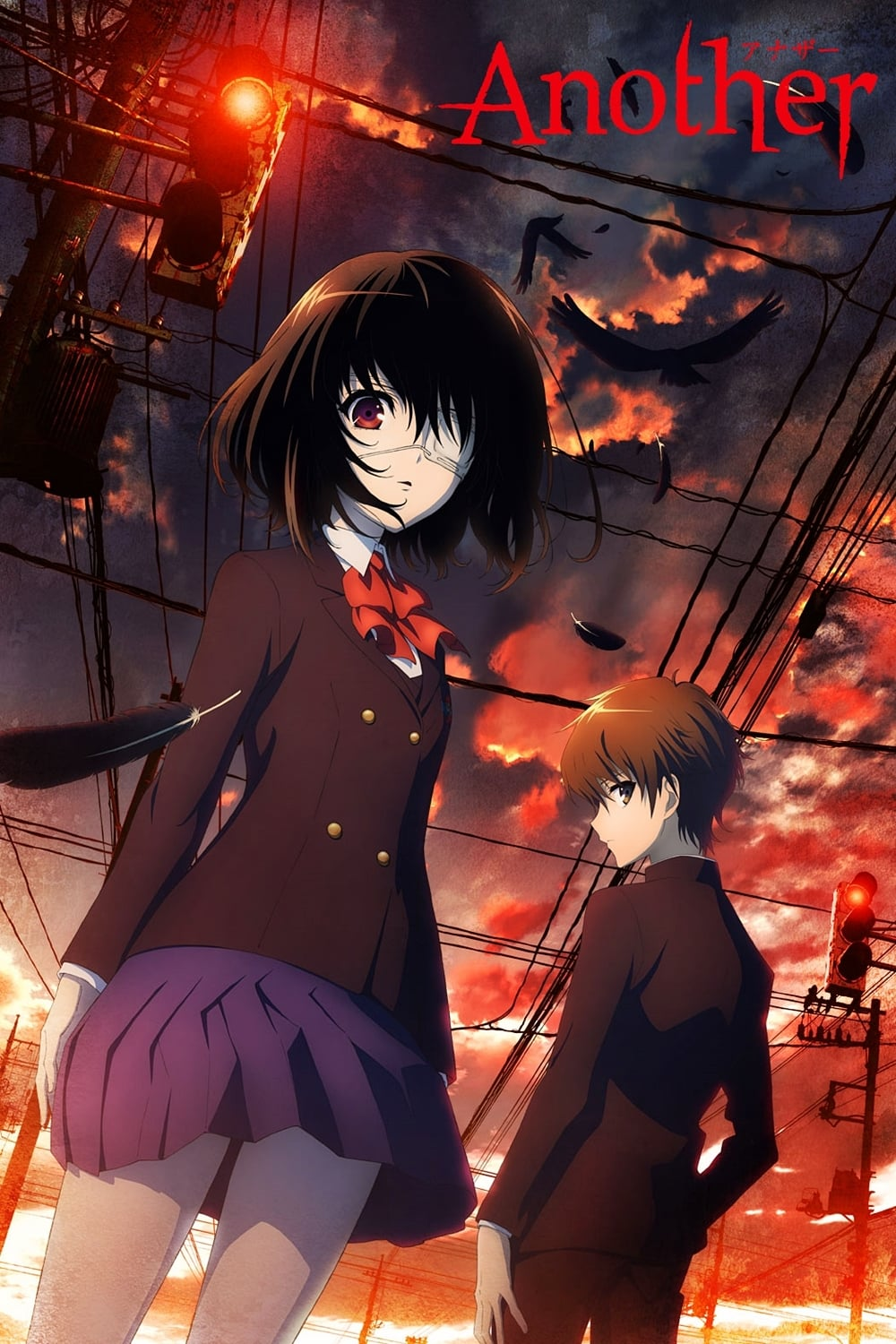 I was very lucky to have discovered this show a few days ago. It was created in 2012 but I didn't know anything about it until now. This is a Japanese animated series that belongs to several genres, mainly horror and mystery but in the final episodes it will be more like a drama with dark fantasy.
The intrigue this show made my feel, in the beginning, was very high, especially thanks to its most mysterious character which is the girl with the eyepatch. This character has the most interesting background story of the show, and fortunately, there is an extra episode where we can see some events from her life that happened right before the regular show.
The story begins when shortly after a high school student moves from Tokyo, he immediately notices strange things happening in his school involving his ninth-grade class "C". The girl with the eyepatch will be key in developing the mystery in the first episodes and soon enough we will learn this particular school has some strange secrets.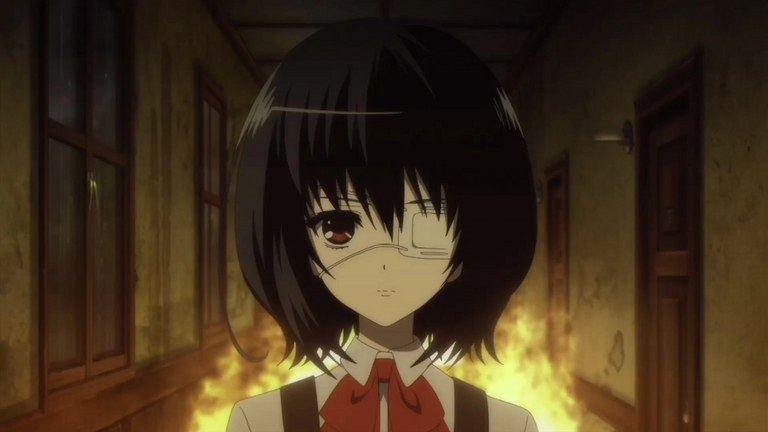 It is a very fun mystery and each episode will peel a new layer that will help uncover the mystery. There was only 1 boring episode and it still has an important event in the end. This is the type of show where the obvious answers are never the correct ones so trying to guess what will happen is not worth the effort. Just enjoy the ride.
It is difficult to compare this series with other productions because I don't know anything similar. Finding good animated horror is already quite hard, and the type of story was very original. However, I did notice several similarities with American Horror Story, especially due to its type of ending, and I also noticed a similarity with the movies of the franchise "Final Destination". Except that in this series there is no one able to predict when will death arrive or to figure out any order whatsoever.
The series is dark, it is not meant for kids because there are some gruesome deaths that can get quite graphic. Plus, what happens in the final episodes might be too hard to watch for younger audiences.
If you enjoy animation and if you like the horror genre make sure to watch this show. It is very unique and well-done. Once the mystery was pretty much solved in the final episodes then my enjoyment decreased a little bit, but I liked it until the end.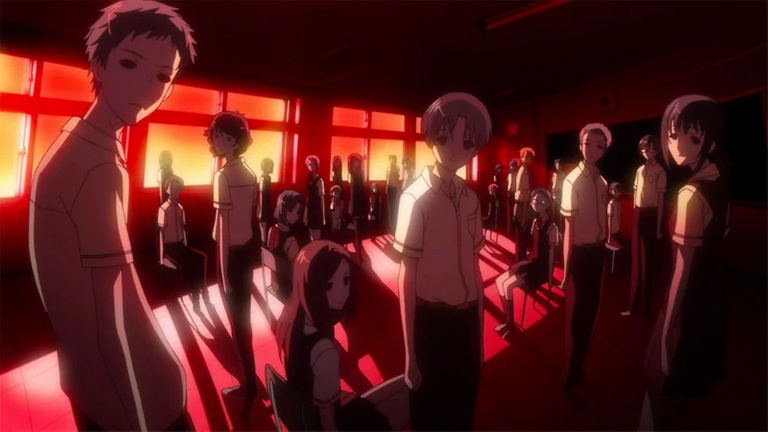 The best
In the beginning, it was an excellent horror/mystery show. As the story advances, it becomes less of a mystery and more of a drama/fantasy.
This show proves it is possible to have a good horror animated production. I hope more like this is produced in the near future.
The worst
The ending wasn't smooth. It was crazy and messy. I would have preferred less craziness. It has a good final twist though.
It shows a lot of blood and gore for an animated show. I wasn't expecting it to be that bloody.
More information: https://www.imdb.com/title/tt2176165/
Review: AAA
In numbers: 8/10