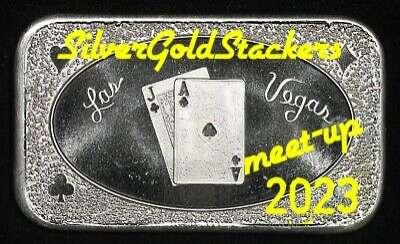 🎉Announcing 🎉
A SilverGoldStacker Meet-up
Friday, March 24th - Sunday March 26th
Las Vegas, Nevada 💎
There's been some chatter about this topic lately so let's make it official. Come on out to Vegas in March for the coin show and some other activates (Yahtzee?) with some SGS friends and fam.

This is a great site to book room or at least compare prices
March is a busy month in Vegas and this weekend is no exception so book early as possible ;)
We'll do a group dinner Saturday night. That's a fond memory for me from last years meet-up so really looking forward to this again.
Lot's of other entertainment options, like I need to say that 🤣
Are you coming this time?