Hi Friends,
So now that most of this BS Covid theatre is winding down I thought I would spin past one of my old haunts —in its new location. There was lots to see in the bullion dept, but nothing that really stood out. So I meandered around looking at silver goblets, shooter sets, watches, coins, and then baboom! I came across a wide flat silver bowl overflowing with shiny piratey treasure. I espied the following link spilling up and over the rim and thought: Whoah fellah! Is that a ladies belt? …'cUse if it isn't that is one badass chain.
Well, turns out it wasn't a ladies belt, but a phat fucktard of 120g man's chain. My buddy Shelly at the shop had some insight and said it looked like something out of "Taxco" Mexico (I would urge you all to goog this) but that it looked vintage. And I gotta' say, this is obviously not a new piece. It is smooth, and sexy, and worn, and solid. (fyi, she estimated it to be 50-60 yrs old.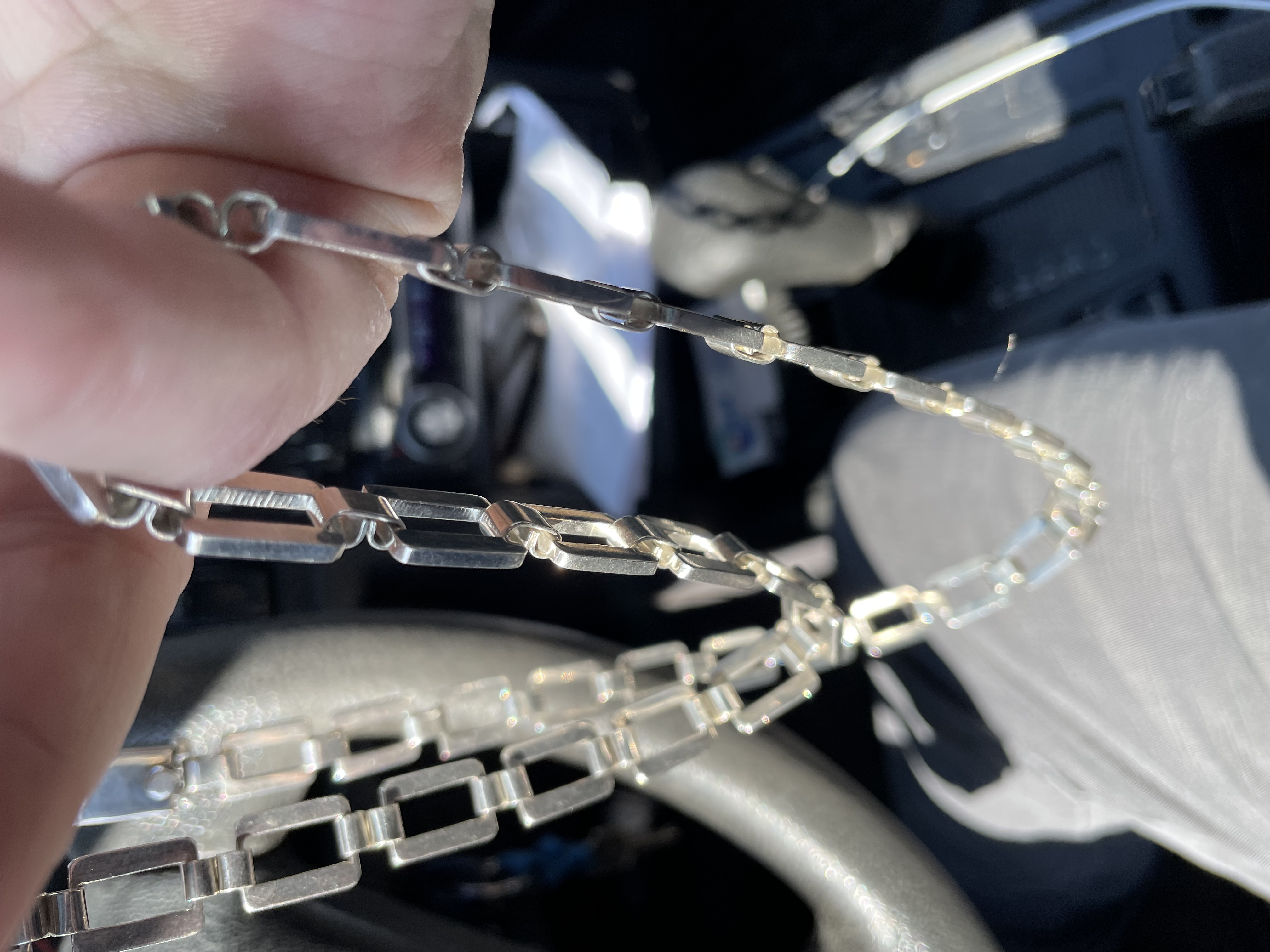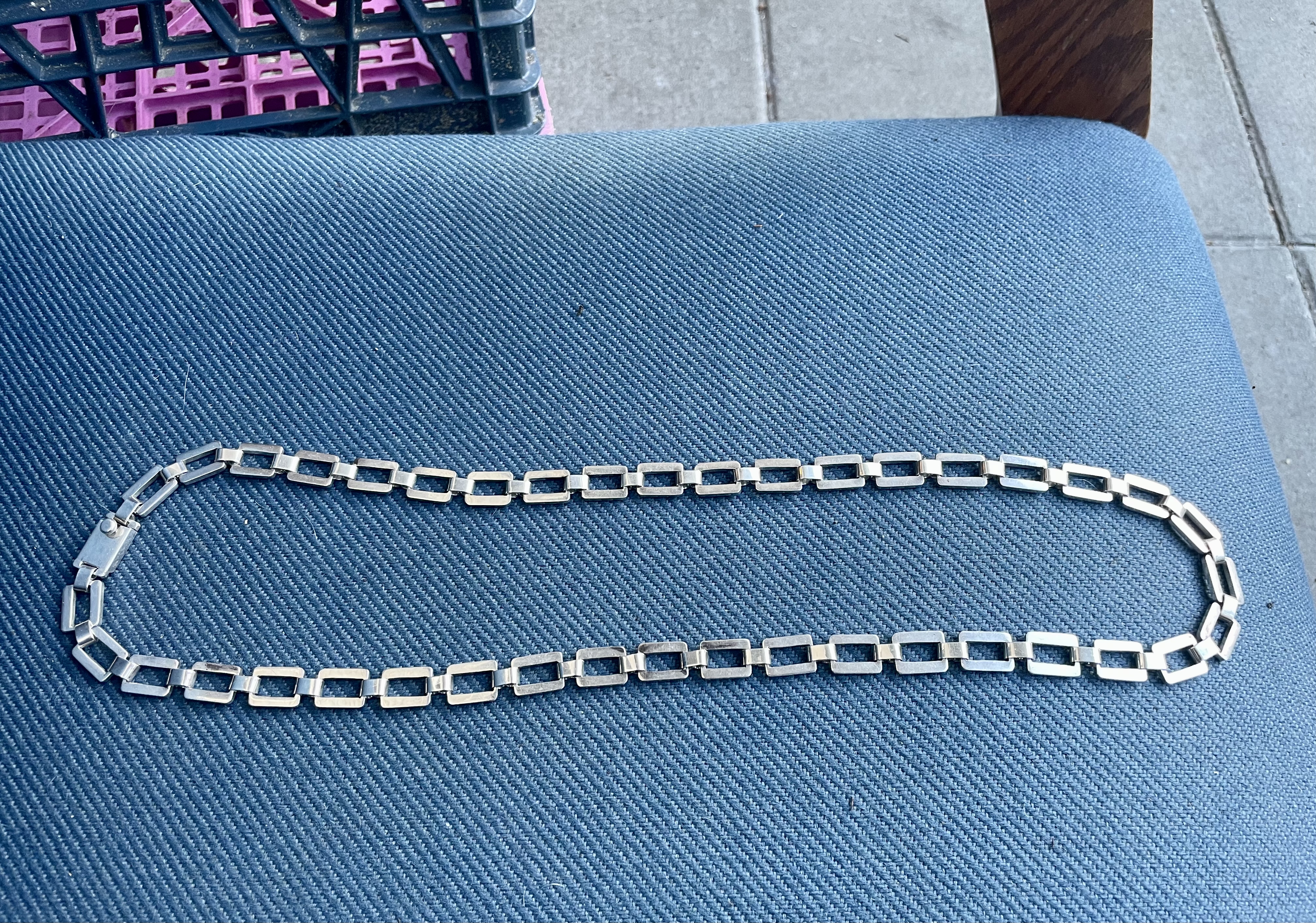 Well obviously I bought the mofo! And not so much as an "investment" piece, but because it is beautiful, made of silver… and, need I say more!
Here's me pimpin' my new chain — hey @enginewitty what'a ya think?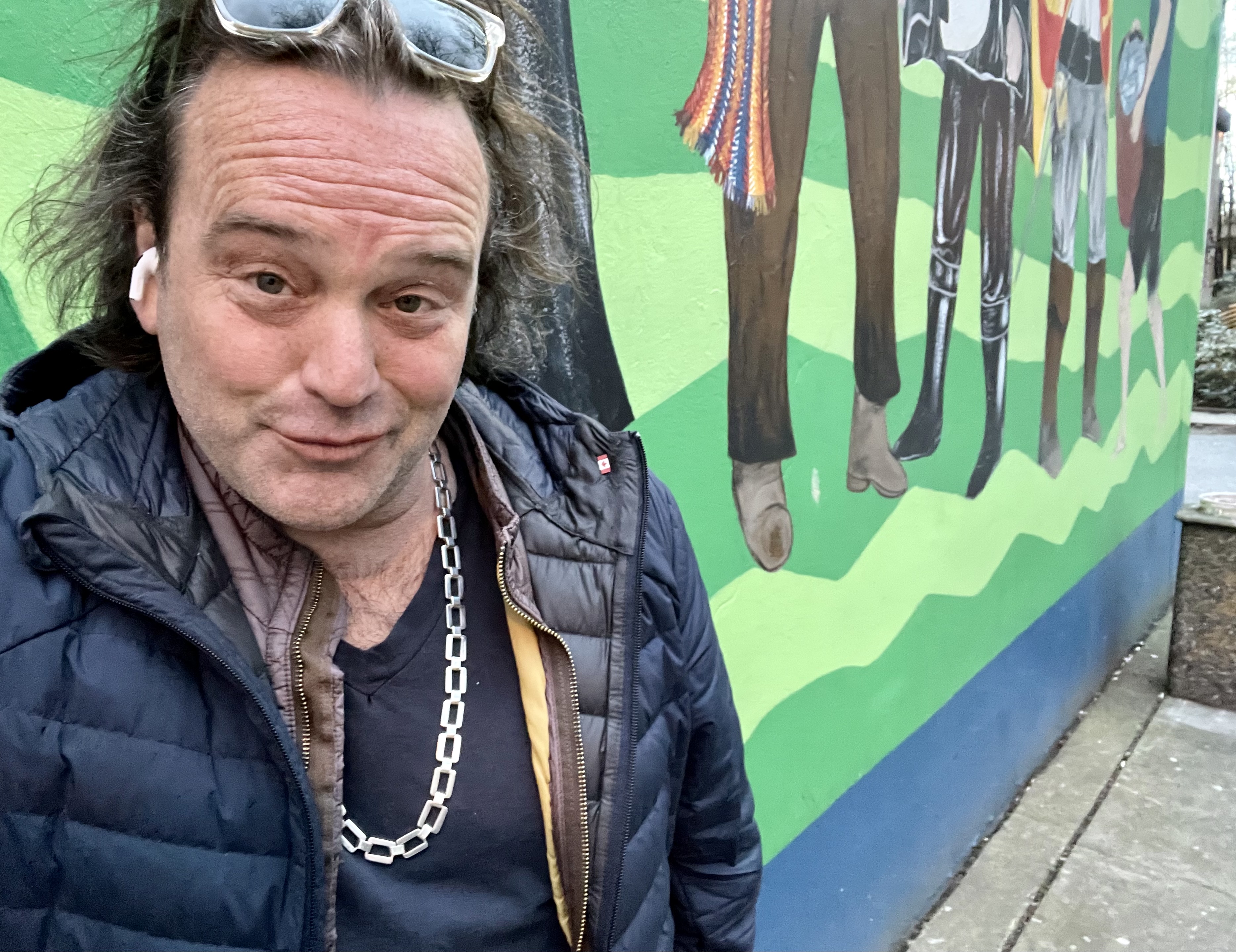 Stacking outside the box!
Cheers! from @thedamus
🦍 💨 💨 💨 💨