The #SmartCash Twitter Giveaway is back! Retweet for a chance to win 10,000 SmartCash on Aug 20th! Resteem for a chance at $50 SBD as well!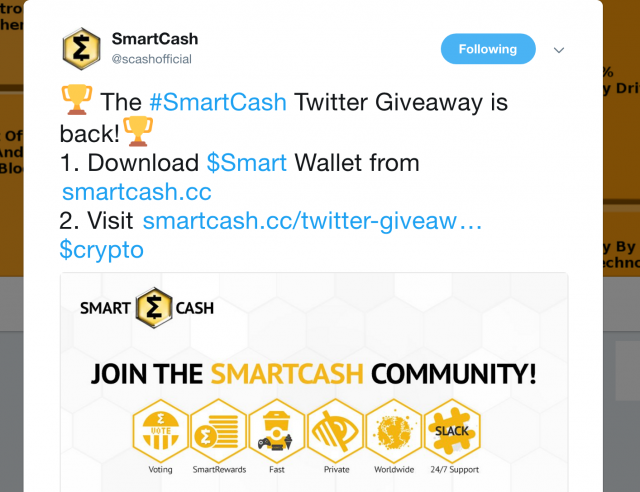 To enter for 10,000 SmartCash simply retweet this Tweet:

Winner will be chosen on August 20th, 2017. Or read the Steemit post here: https://steemit.com/smartcash/@smartcash/the-20-000-smartcash-twitter-giveaway-is-back-get-yourself-40-smartcash-a-day-just-for-tweeting-this-time-with-a-10-000
To get 40 SmartCash per day, visit this website:
https://smartcash.cc/twitter-giveaways/index.html
To enter for a chance at $50 SBD, simply resteem this post!
Keep Calm and Steem On!