Things were going well, I had posted for 5 days in a row and was aiming for a post each day for a week for the first time in a long time. However, I have a decent excuse as to why no content arrived yesterday....
Late morning I missed a call from an unknown number. My watch notifies me of the call but I was in a video meeting with the team, and as I've already been slapped for seemingly not paying attention (it's boring AF), I thought taking a personal call mid-meeting wouldn't go down well.
An answerphone message was left, and I listened to a rather upset sounding girl asking for a call back. At first, I didn't recognise my daughters voice as we tend to do FaceTime calls, and so I sent the recording on to her mum who was 'pretty sure' it was her.
I rang the number back, no answer, and replied with a text that went unread. Her mum was working, and so she sent me the number for Student Services at the school. I called the number and spoke to a chap who confirmed my daughter had been with them earlier but was now in class.
So what happened? Well, apparently she has been caught smoking on the way to school. Not cool, but not the end of the world and actually a relief to hear considering how upset she sounded on the voice message. The reason for her being so upset was mainly fear, fear of the consequences when her mother found out - the school is required to inform parents, especially when a lighter is found in a bag, doh.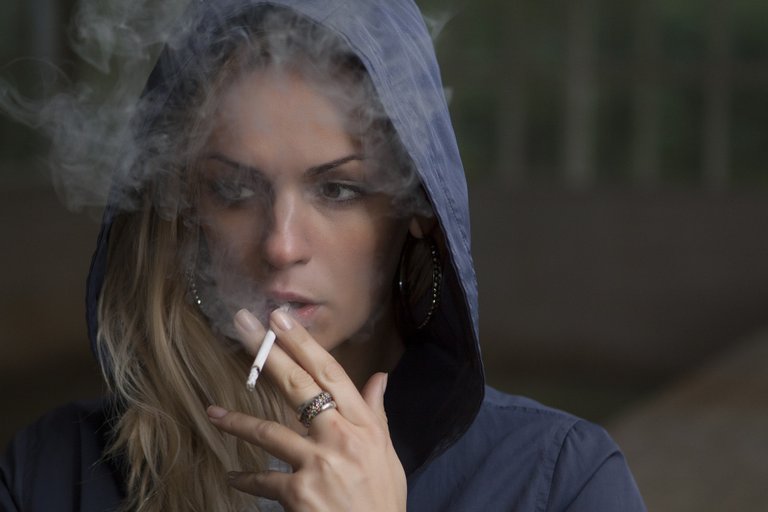 source
So after I heard the news I spoke with my daughters mother on the phone. It's not something we do often, but I thought it would be a suitable time for some parental communication, and my main goal was to prepare her for the school's call in the hope she would not come down on our daughter like a tonne of bricks.
The thing is, she smoked, I smoked, her husband smoked, and I'm pretty sure we all first tried cigarettes as young teens. Although, perhaps not 'outside the school gates' - not very subtle!
The reason my daughter was calling me, was that she wished to stay the night - not wanting to face big bad mother just yet. Of course this was no problem, but when I did finally get to speak to her, I did mention that prolonging seeing mother would probably not help. Anyway, she was adamant she wanted to stay over, and that's what happened.
I think my daughter was 9 the last time she stayed at mine, 4 years out of the country and not living 5 minutes walk from school have been a major factor in this, and it was nice to spend time with her. We went shopping for some pants, played a bit of table-tennis at the station (finally I got a game of sorts!), and I tried to drop in some chat about the days events.
What to say though, and more importantly, how to say it so that it's not going in one ear and out the other?
Smoking is shit, don't do it
Is unlikely to work. I know she knows it was a bad idea, her sadness and fear of the consequences were enough to show that. But getting the message through that it's not cool, especially when friends are doing it seems tough. On speaking with her, it seems she is resentful/annoyed that her mother proclaims to have been a model teenager, although tip-offs from grandma have stated otherwise. One thing I tried to explain was that it matters not how her mother was, and whilst she is still a minor and living under her mum's roof, she's the boss and makes the rules.
I'm not sure if I did so well making clear smoking is crap, and mainly just made my place somewhere to relax and mull over the days events in the hope she'd be set for school today, and following that, face her mum and accept the impending bollocking. Her mum told me she'd be taking the sad/disappointed angle, and so hopefully there wont be too much shouting. I passed this message on to my daughter, and she didn't seem too convinced.
You know my mum
Yes, yes I do.
---
I suspect there are a few parents who can relate to the above, or maybe you were the 'naughty' teenager caught fagging it by a teacher?
Anyway, I waved her off this morning as she took the 40 minute ride on the bus to school, hopefully. My day is already 3 hours long and it's not 9am yet, zzzzz.
Thanks for reading, have a good Friday!
Cheers
Asher