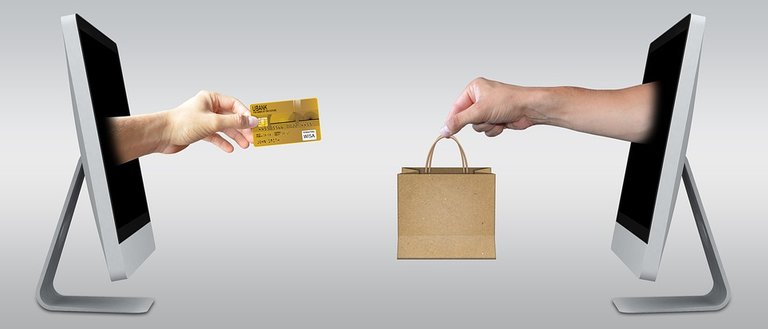 ---
How about steemians? In this opportunity I want to share with you some techniques that I have applied to be able to be successful in the world of sales, since to develop in business you will need to apply certain tips that can improve your fluency when closing a deal. A successful company will talk a lot about its marketing or sales department, since it is in charge of giving visualizations to the products or services it offers and this will depend on the management carried out by the person who has been designated for such work, now taking into account the marketing or visualization aspect of the product or service; you must first evaluate the market opportunities and you will get this from the image that your product will offer, as I always remind my employees "Every user will consume the product, as long as it is appealing to the eye" ... there the starting point to work on a specific public or consumer.
All this can be achieved by making a diagnosis about the needs of the user who wants to sell the product or service, to directly attack the feelings displayed by the user and be efficient at the time of sale. You should focus more on the product and less on the client, because if you control one ... you will have the other, at which time you can begin to dominate the mind of every person who wants your product.
You just have to apply a short but powerful survey to improve the image of your product, an example of this can be:
We have a cocoa processing company that has significantly reduced its sales, but we do not understand why this fall, because we consider that the product is of excellent quality, that is where we have to make a simple diagnosis of marketing. Obtaining as a result that the consumers users of our product have declined to acquire the product of our competition. Now, what makes the product of our competition better than ours? Simply, after the diagnosis we found that the cacao wrapper of our competition is the big difference between the products, because this has the image of a professional footballer, that is, they use a market of influence to obtain more visualizations of their product and of course Greater sales.
This is just a way to increase the sale of your products, because there are several ways to increase the income of your company. The growth of your business is in your mind, because if you know how to attack the minds of your clients you will be able to achieve all the objectives that you have set for your company.
I hope and will be of great help this publication for all those entrepreneurs who live on this platform ...
---
Follow me... @adso