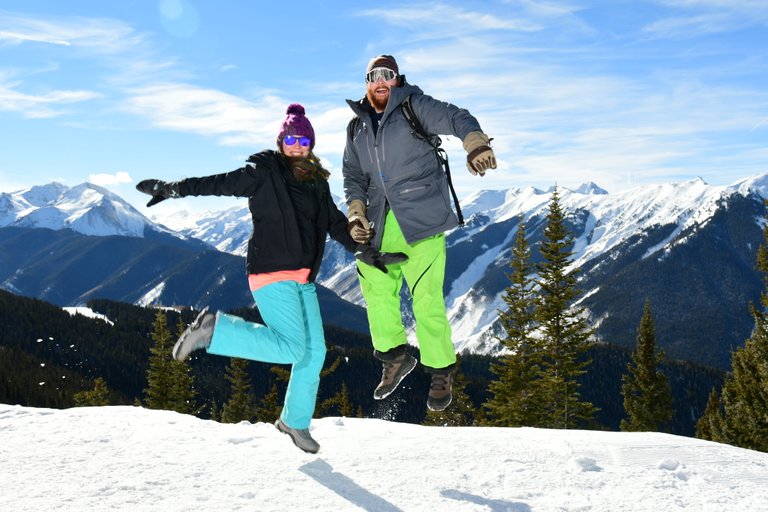 It has been some time since I last posted, but I have a new determination to post with more frequency.
Earlier this year, the wife and I drove to Aspen, Colorado for a long weekend. One of the highlights was snowshoeing along Richmond Ridge.
The hike was only a mile or two long. We decided to join a group with a guide (mostly because they provided the snow shoes). Our guide was a local naturalist. He was quite informative and pointed out animal tracks and nearby summits. There was not much elevation gained during the hike, but the trail remained above 11,000 feet the entire jouney.
This was one of our first visits to a ski town where we did not ski or snowboard. We explored the town and opted for a more relaxed getaway.
Check out more pictures below: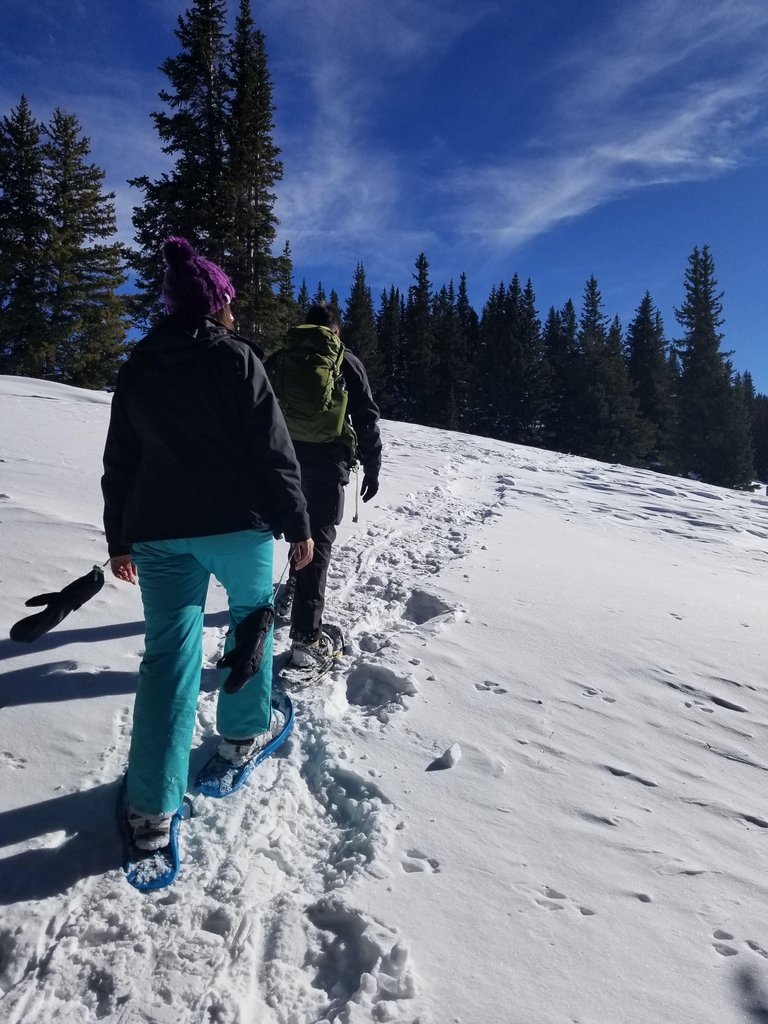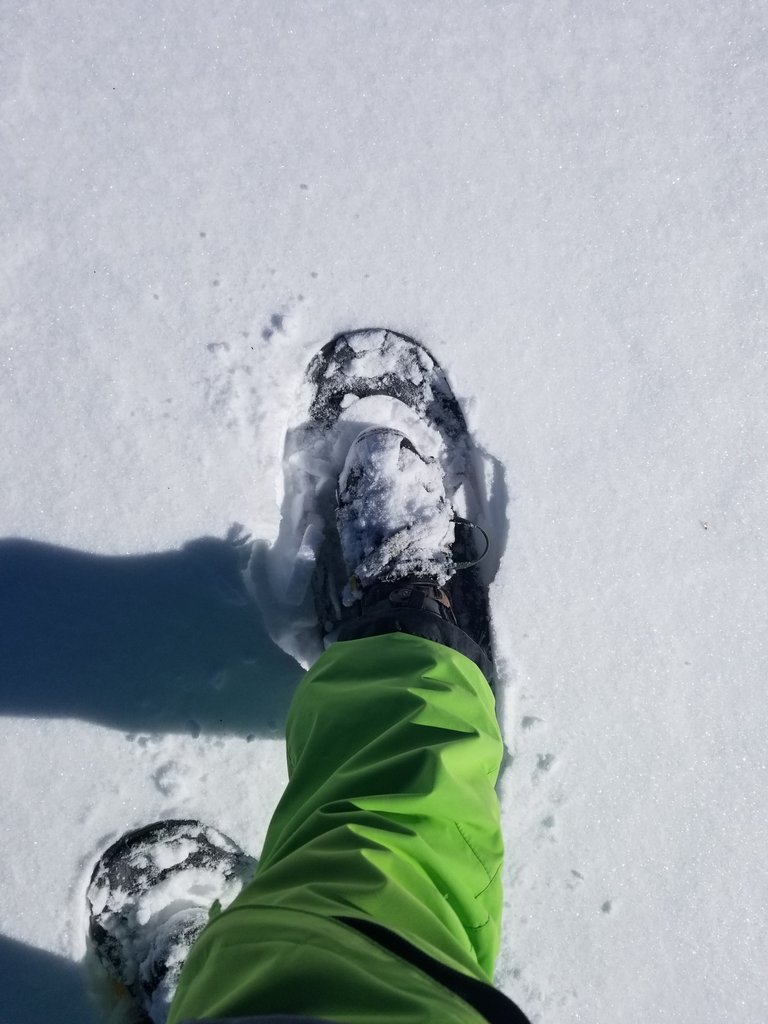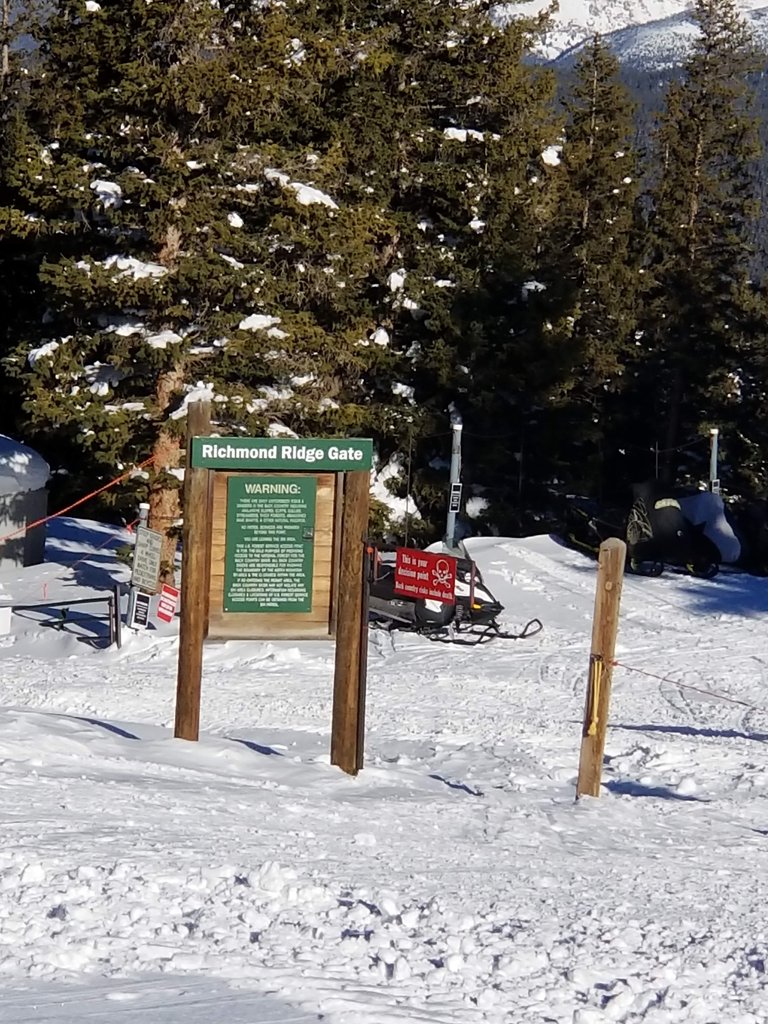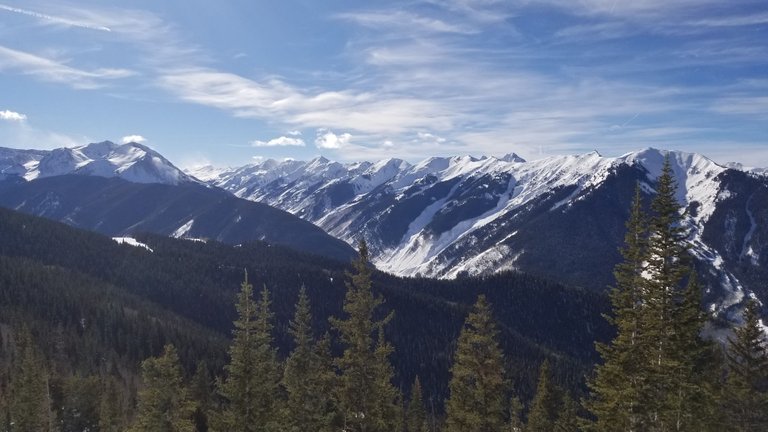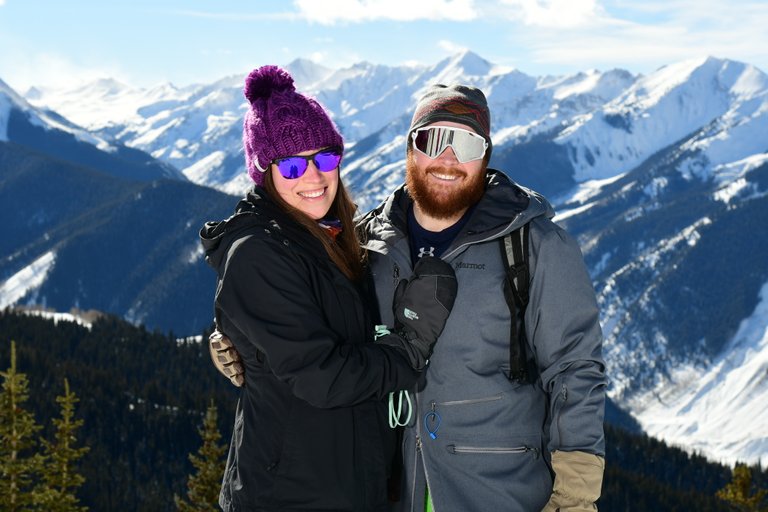 (Myself & @curiouser)
Thanks for reading,
@slickwilly


Hi there, I'm Will. First and foremost I am an entrepreneur and voluntaryist. I aspire to help build a more free world, one that we all want to live in. Some of my biggest passions include crypto, marketing, finance, cannabis, traveling, bodybuilding, snowboarding, motorcycles, and cars (mostly Subarus). All pictures are my own unless otherwise stated. I release everything under CC0.
My Links:
Personal Website ✳️ YouTube ✳️ Instagram ✳️ Facebook ✳️ Twitter
My Automotive News Website - motorspeednews.com

Affiliated Accounts:
@motorspeednews | @bitcoinshirtz | @trueliberty