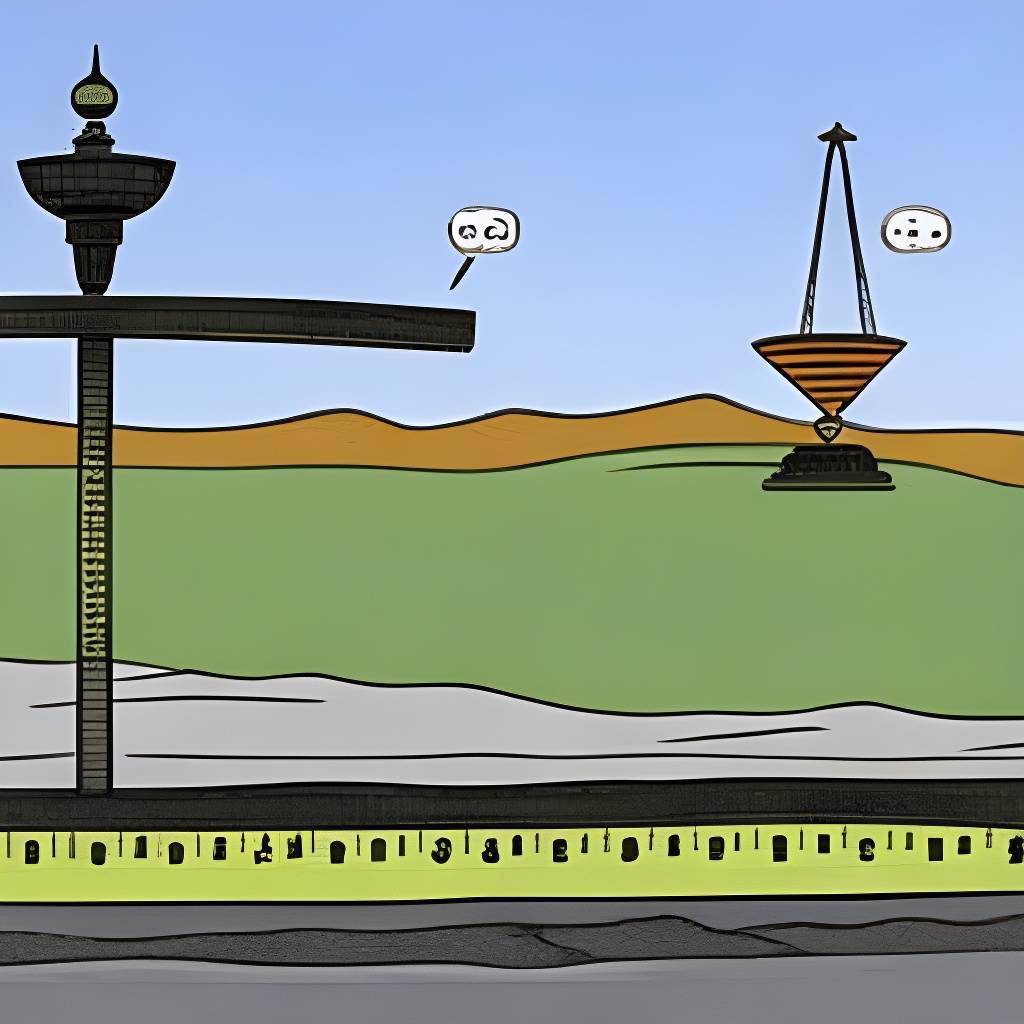 The above image was made with stable diffusion using the prompt 'balanced scales cartoon.'
My dreams last night were disturbing. 20 years ago, someone hurt me badly. Even though it was a long time ago and this person is hopefully dead, I still have nightmares about it. This is one of several experiences I've had over the years that challenge my belief in the innate goodness of people.
Some people are sociopaths. Some are predators. Some are just so deeply confused that they do harm to others for selfish reasons and don't even understand what they're doing. I try to view them all with compassion and don't always succeed. In truth, I often wish they'd simply stop existing.
At the same time, I do believe that anyone can change and do better. And oftentimes that change involves changes in circumstance that support the individual in question. To varying degrees, we're all responsible for helping each other to change in good ways. Unfortunately, the societal systems we use as proxies for this social responsibility are broken and do more harm than good.
Reconciliation
After genocide in Rwanda claimed 800,000 lives, the world kept turning and the country had to figure out a way to move forward. Here's a quote from NPR describing part of how they did that:
They set up a system of community courts - without lawyers - to sort of repurpose a system that really had only been used for small claims mitigation in traditional Rwanda, called gacaca, and have open, communal - what we might call a town hall - format for trials. And then the idea was to hold people accountable and have a system of punishment. And this system banked very heavily on encouraging confession and rewarding it. But the confessions were supposed to be also verified by the community. ... Forgiveness doesn't require trust. Forgiveness simply means letting go of the idea of getting even, forgoing the idea of revenge. Right? Now, even that's a big ask. But it means accepting coexistence.
This example is both extreme and powerful. It proves to the world that even the most grievous harms can be processed and healed on a cultural level. Part of how this healing worked involved persuading victims not to seek revenge. If the article above is accurate, this letting go of getting even was the standard of forgiveness used in the trials.
Having been a victim more than once, I feel like I can learn something from this example. Forgiveness doesn't need to mean giving wrongdoers a pass. It can mean instead a refusal to let harm beget more harm. A willingness to live and let live. An end to a cycle of violence.
Even this most basic level of forgiveness doesn't necessarily come easy. I'm not quite there with the person I'm still having nightmares about 20 years later. I wish no harm on them, but my acceptance of our coexistence on Earth is grudging at best. I feel like that should be good enough, but the nightmares suggest that the matter isn't fully settled.
---
Read my novels:
See my NFTs:
Small Gods of Time Travel is a 41 piece Tezos NFT collection on Objkt that goes with my book by the same name.
History and the Machine is a 20 piece Tezos NFT collection on Objkt based on my series of oil paintings of interesting people from history.
Artifacts of Mind Control is a 15 piece Tezos NFT collection on Objkt based on declassified CIA documents from the MKULTRA program.