Hello!!
---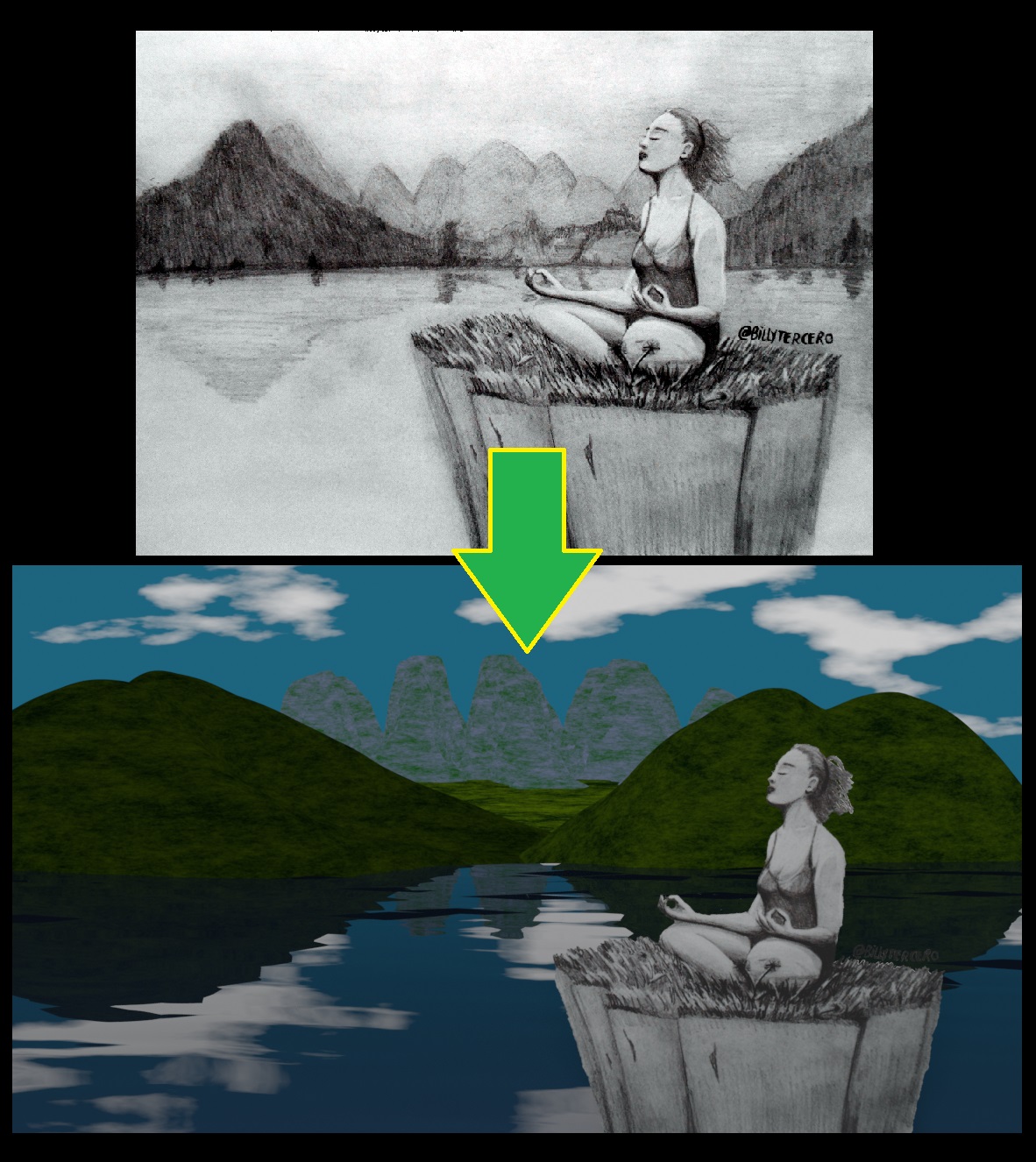 ---


Partí de este dibujo que realicé hace algún tiempo:
I started from this drawing that I made some time ago:
Para ver el proceso de este dibujo pincha aquí
To see the process of this drawing click here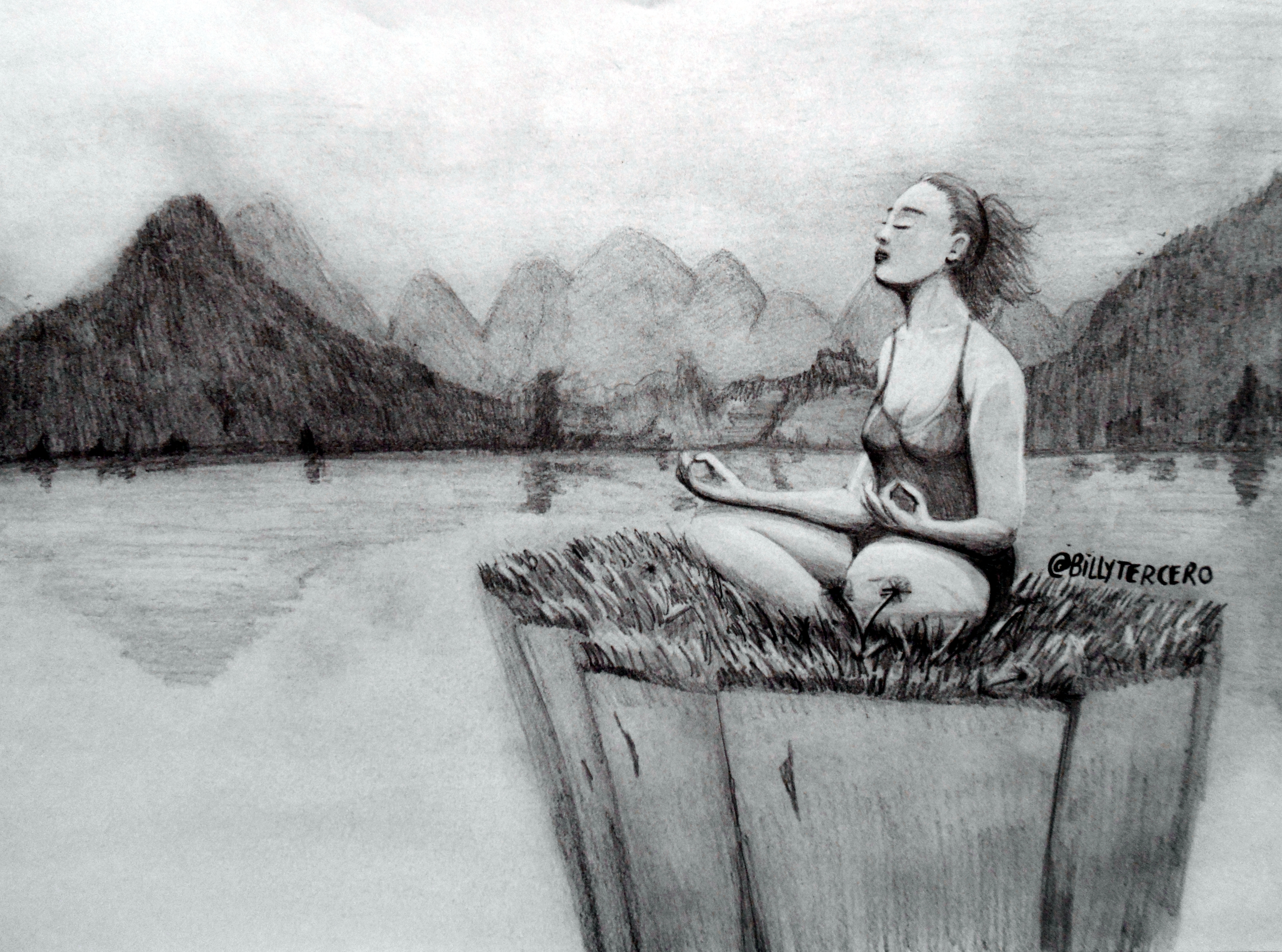 Siguiendo con la práctica de BLENDER, decidí crear un fondo en 3d y con cierto grado de animación.
Continuing with the BLENDER practice, I decided to create a background in 3D and with some degree of animation.
---


Acá esta parte del proceso:
Here is part of the process:
---
Lo primero fue habilitar en "add-ons" A.N.T.Landscape en las preferencias de BLENDER.
The first thing was to enable in "add-ons" A.N.T.Landscape in the BLENDER preferences.

Luego ya puedo generar un terreno 3d en el plano inicial. (en add, selecciono Mesh/landscape).
Then I can already generate a 3d terrain in the initial plane. (in add, I select Mesh / landscape).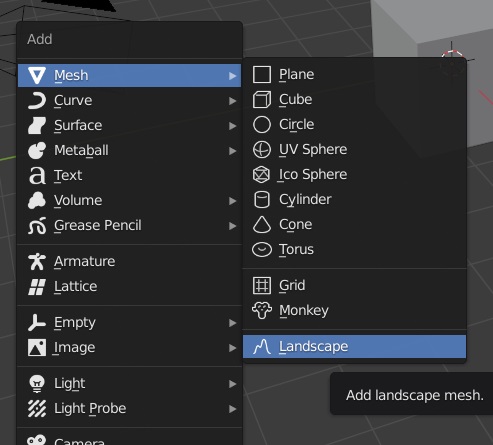 Ahora inserto el agua, para esto selecciono el modificador "ocean" que se encuentra en el menú de propiedades.
Now I insert the water, for this I select the "ocean" modifier found in the properties menu.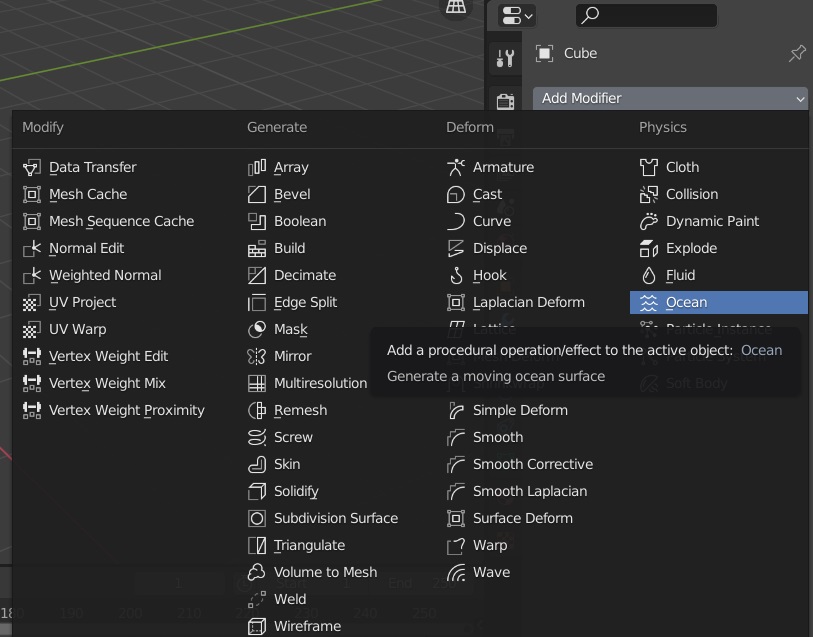 Luego ya podemos organizar los planos y figuras seleccionadas para crear la visual que deseamos.
Then we can organize the selected planes and figures to create the visual we want.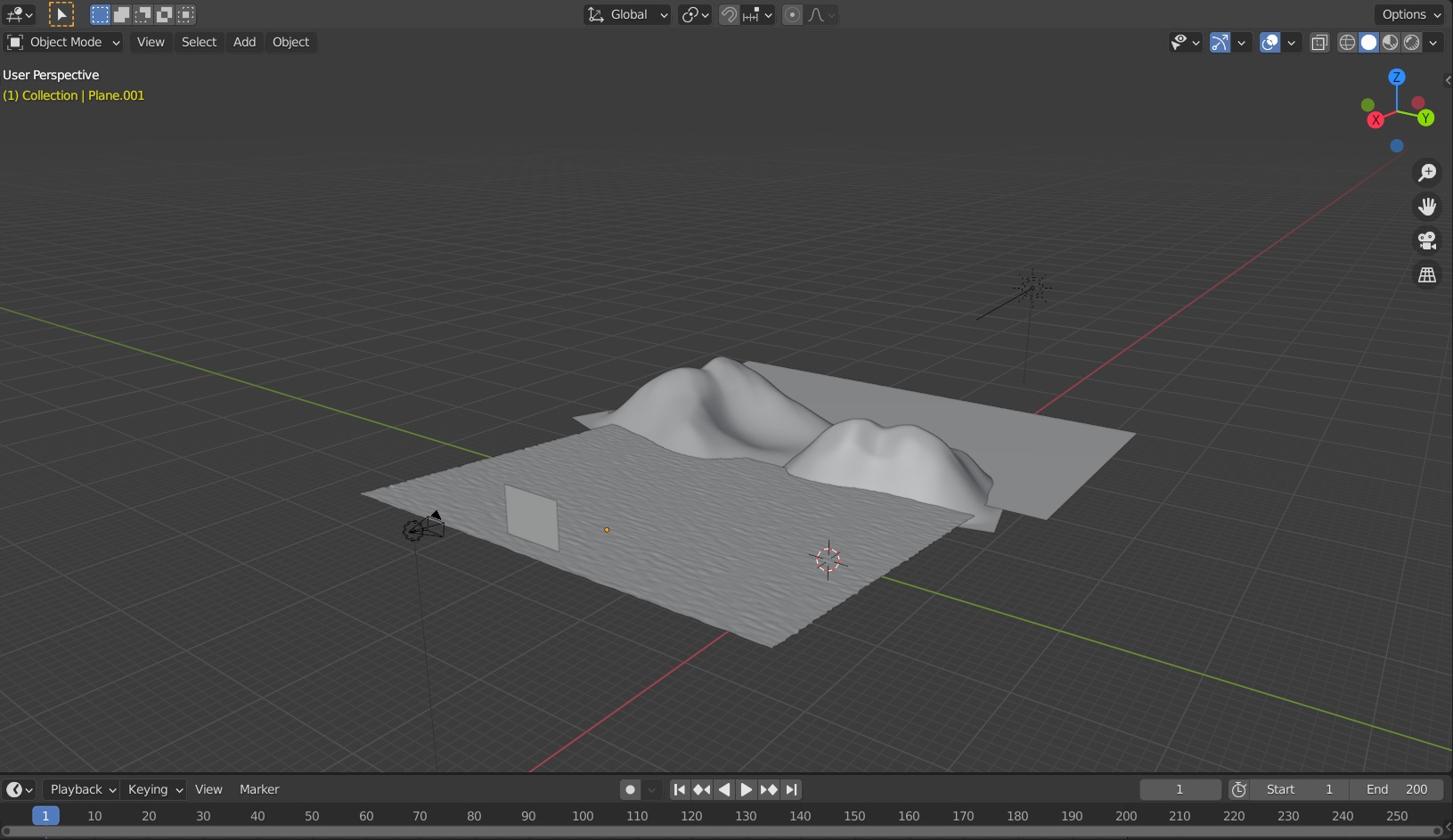 Generamos, a través de los mismos métodos, mas figuras que nos ayuden a obtener lo que deseamos.
We generate, through the same methods, more figures that help us obtain what we want.
--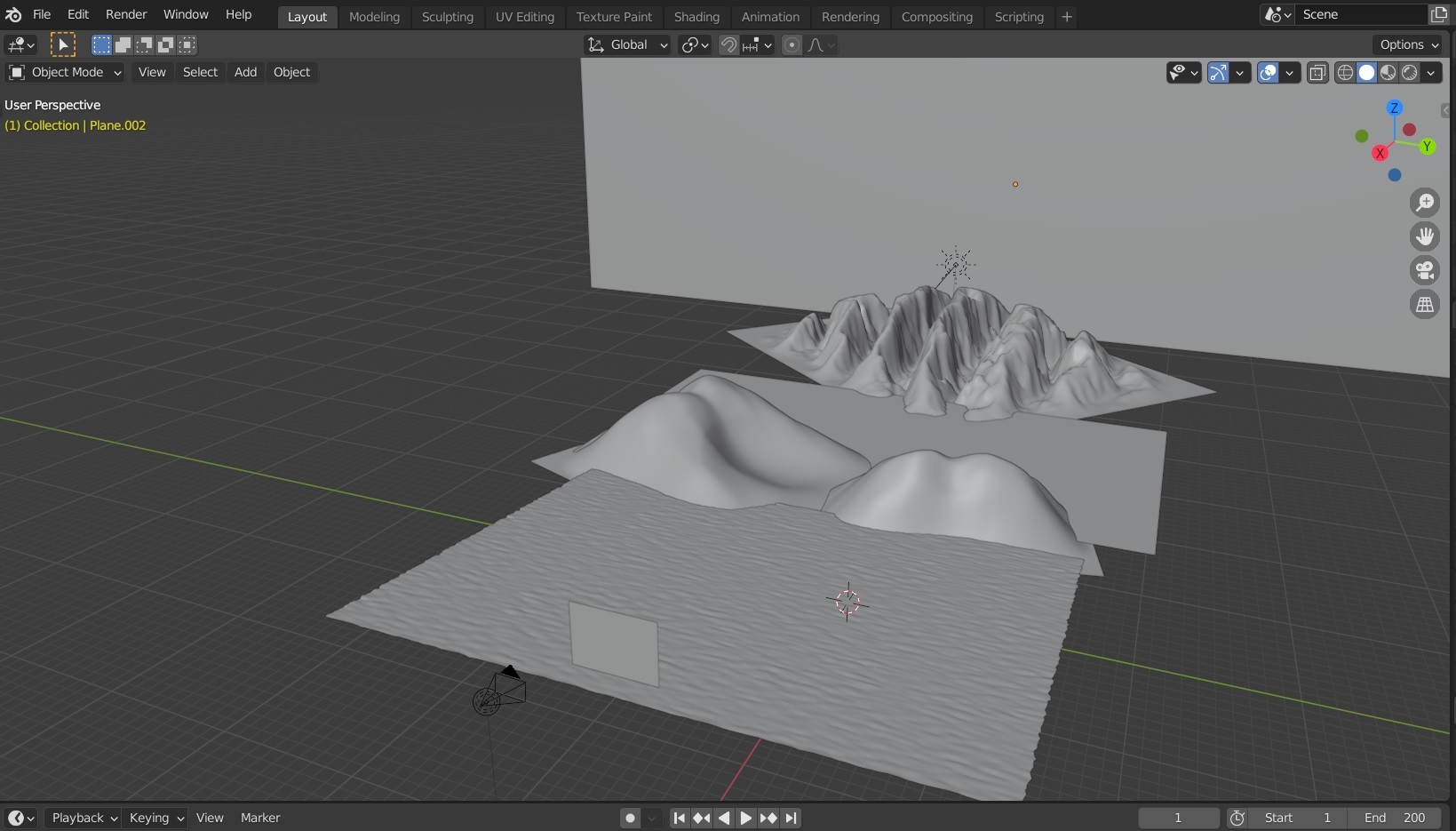 ---
Seleccionamos las montañas y adicionando los siguientes nodos (Ctrl+A) generamos el color y las texturas.
We select the mountains and adding the following nodes (Ctrl + A) we generate the color and the textures.

Ahora inserto parte del dibujo del inicio (Ctrl+A / images/images as planes).
Now I insert part of the initial drawing (Ctrl + A / images / images as plans).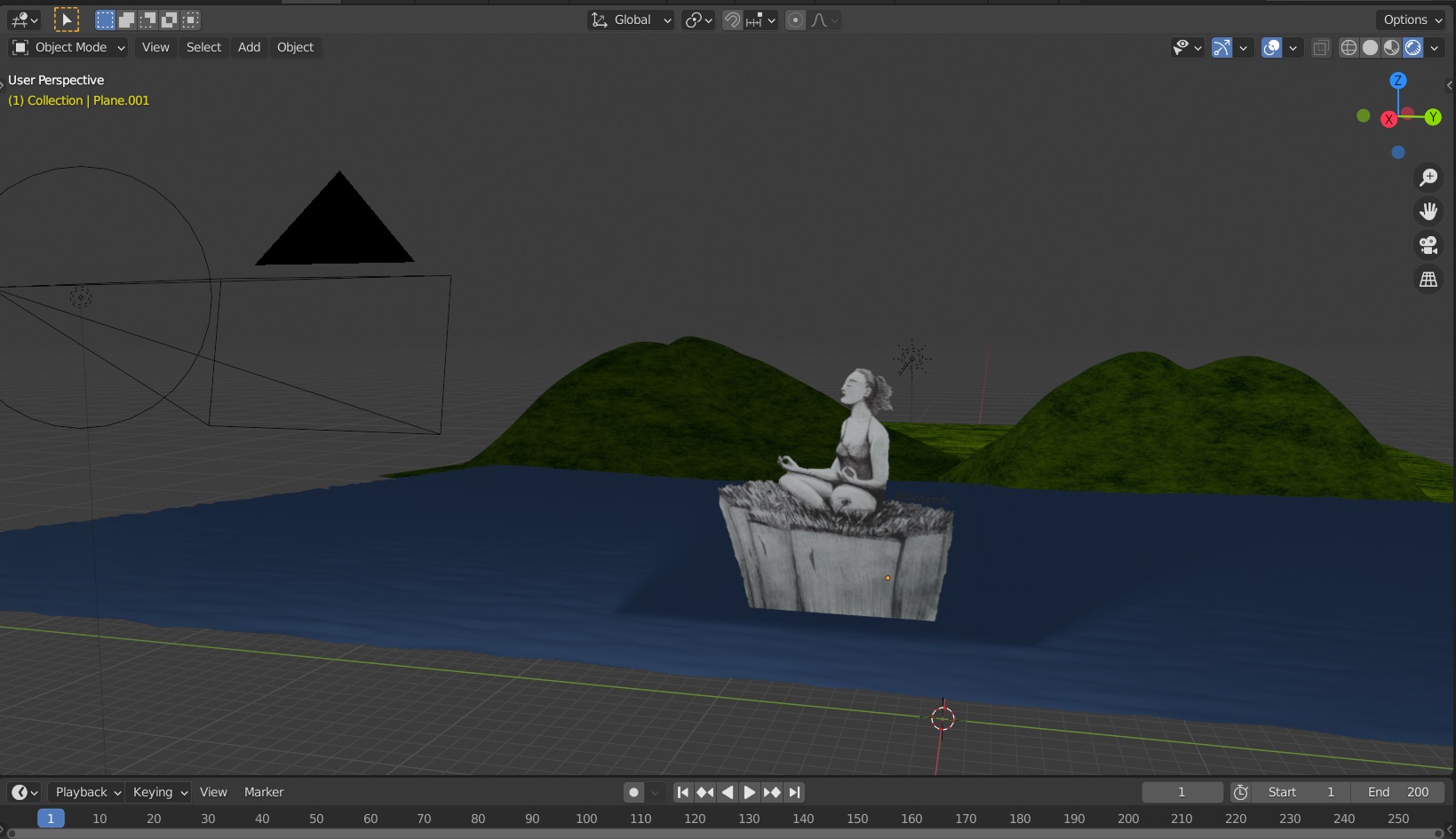 Con un plano de fondo al que le inserto los siguientes nodos.
With a background plane to which I insert the following nodes.

Ya tenemos la escena casi lista.
We have the scene almost ready.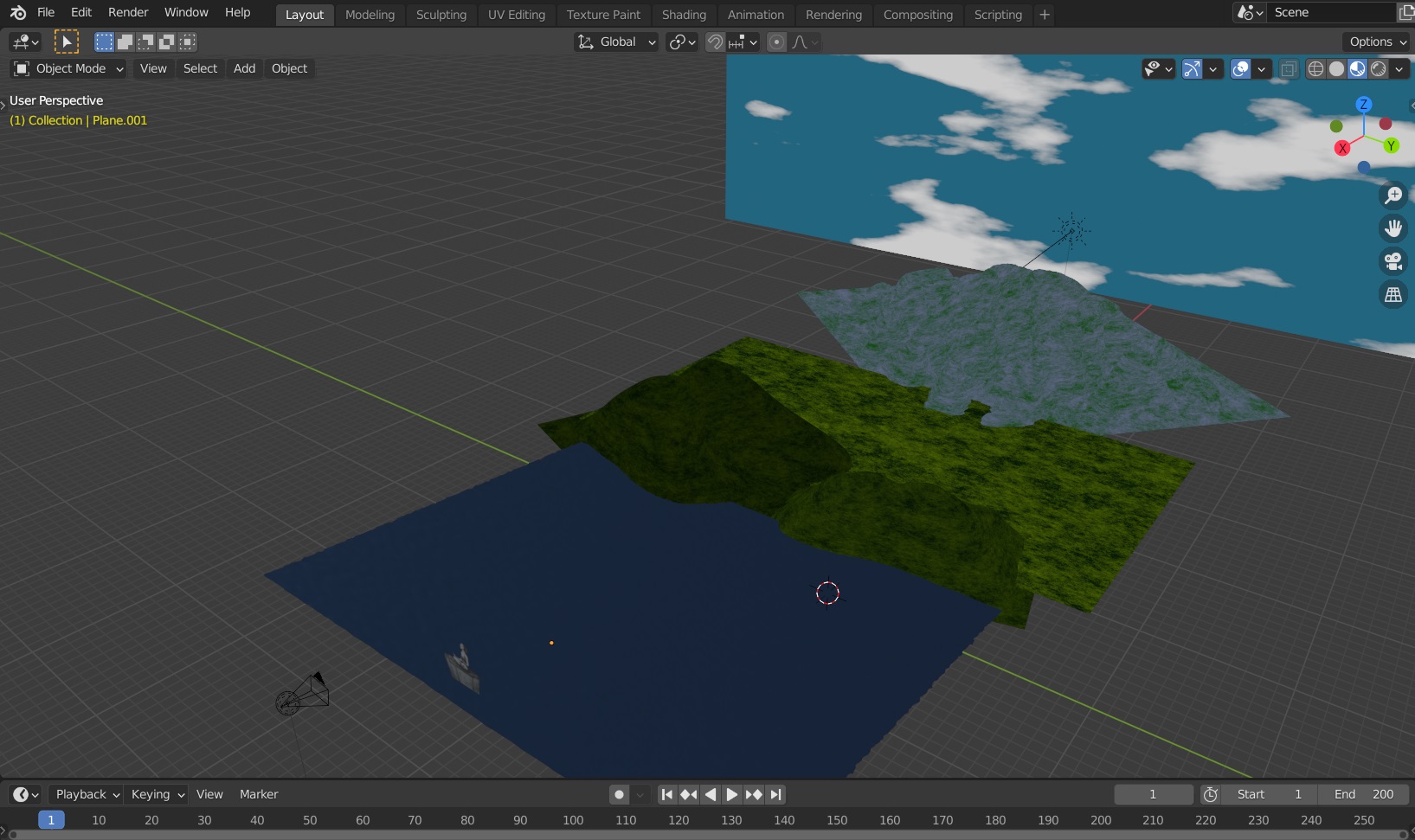 Ahora, después de posicionar la cámara, se generan los movimientos de la escena (las nubes, modificamos manualmente su forma y guardamos los puntos en la línea de tiempo y al agua le modificamos en las herramientas el tiempo).
Now, after positioning the camera, we generate the movements of the scene (the clouds, we manually modify their shape and save the points in the timeline and the water we modify the time in the tools).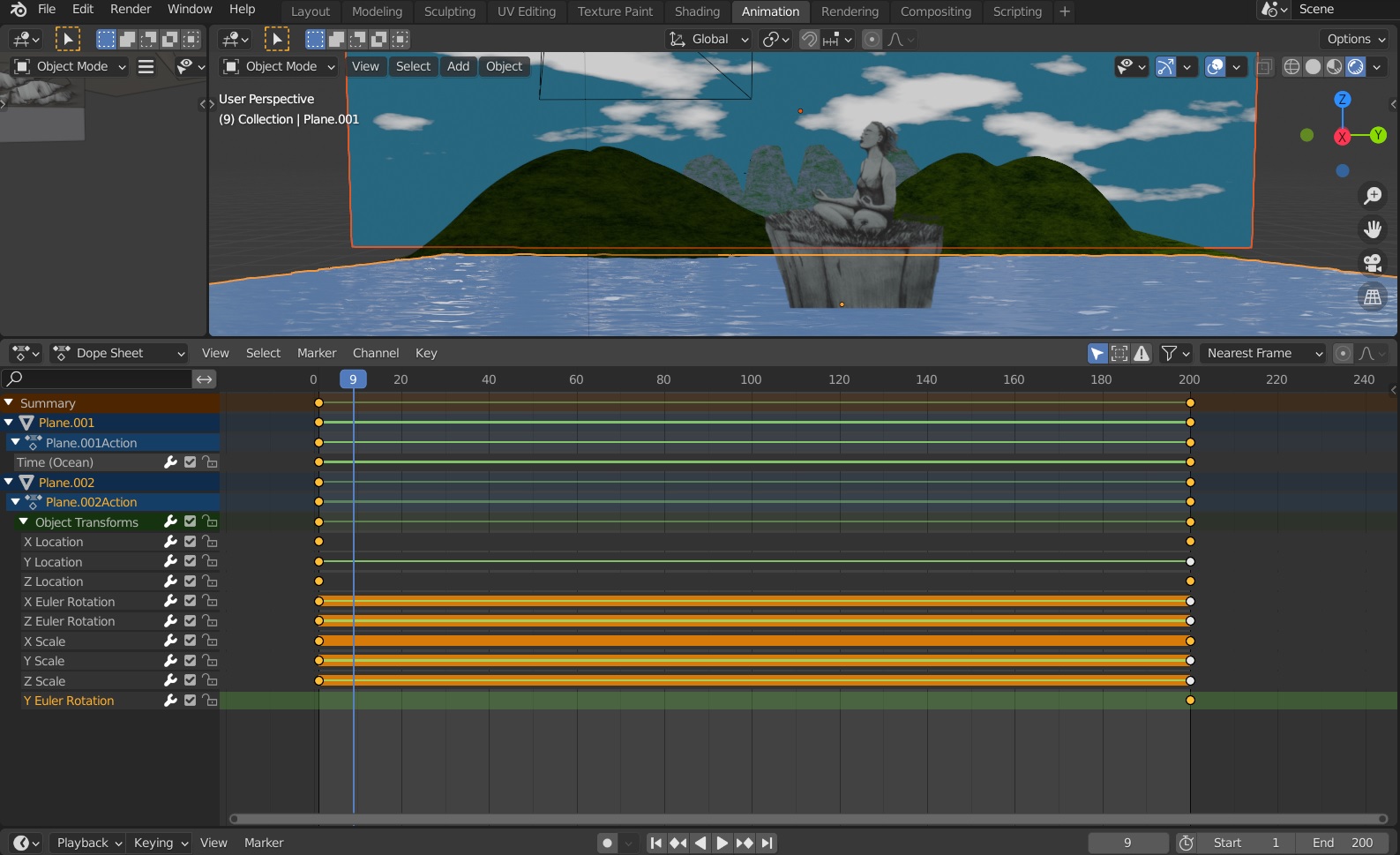 Después de muchas pruebas, obtenemos el resultado:
And we get the result: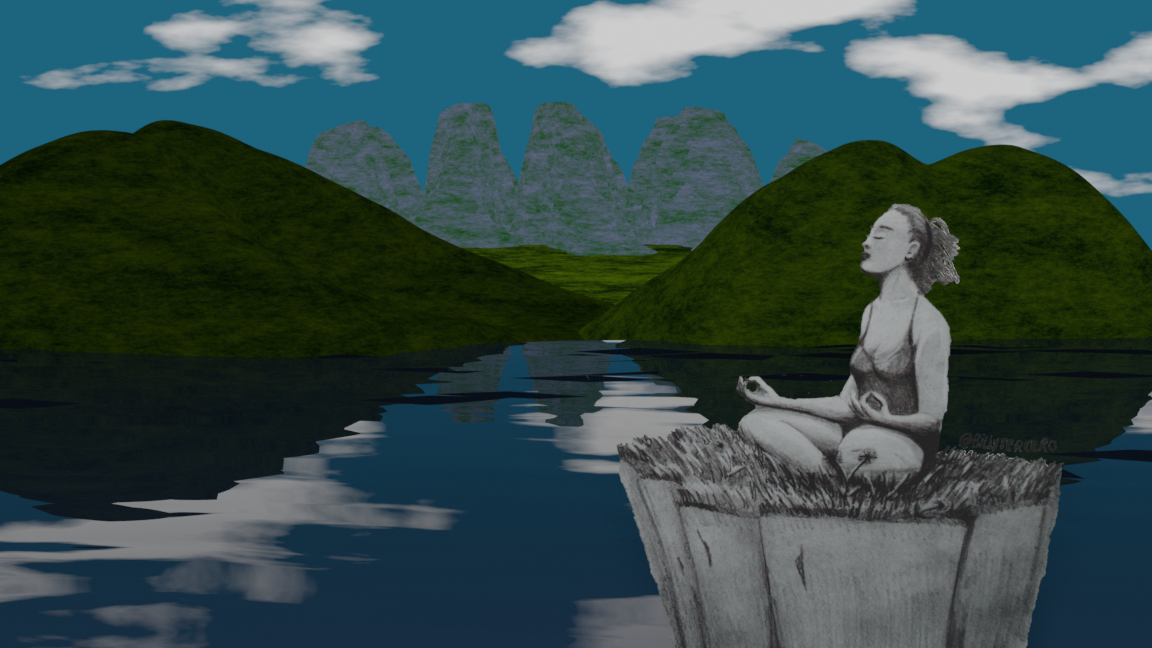 ---
Aquí animado:
Here animated: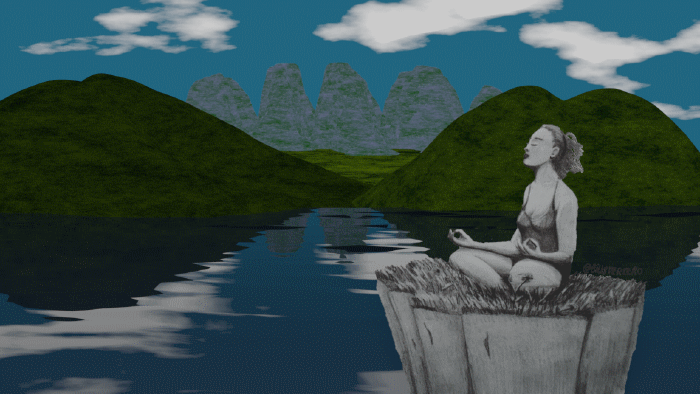 ---
Espero que les haya gustado, espero sus votos y comentarios.
I hope you liked it, I await your upvote and comments