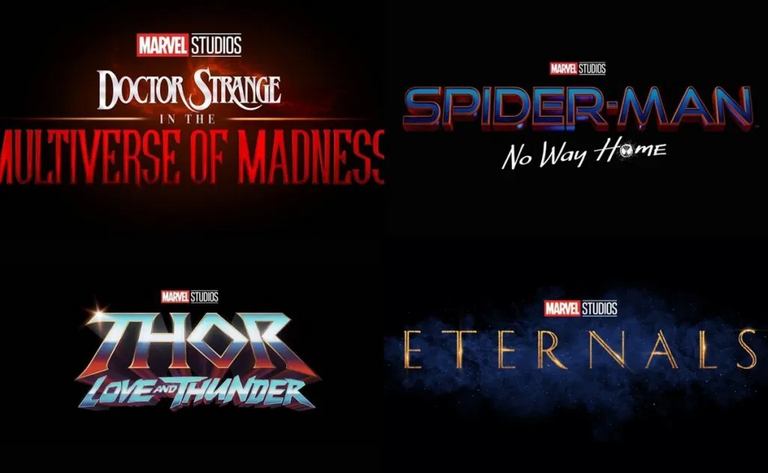 Derechos Reservados por Marvel Studios
Que tal amigos, les saludo muy cordialmente, dándoles la bienvenida a una nueva edición. Veamos!!
En esta nota vengo a hablarles acerca del universo de películas y series que tiene enamorado a más de un espectador. Y es que Marvel Studios ha confirmado las fechas de estreno para lo que será su inminente FASE 4 que dio inicio con la excéntrica serie de "WANDAVISIÓN". A su vez, han dado a conocer algunos títulos de los largometrajes que se irán añadiendo y ampliando al mágico mundo del UCM.
Entre los nuevos títulos más atractivos sin duda son "BLACK PANTHER: Wakanda Forever", segunda parte de Pantera Negra que ahora contará historias sin su protagonista (hasta ahora); súmale otro proyecto que está vinculado a la Capitana Marvel denominado "THE MARVELS"; Y viendo su logo creo que unirá a Carol Danvers con su fanática adolescente Kamala Khan, alias 'Ms. Marvel'.
Te lo pongo de esta manera; fechas que enlistan a la esperada Fase 4 del UCM:
Black Widow,

(9 de julio del 2021)

Shang-Chi and the Legend of the Ten Rings,

(3 de septiembre del 2021)

The Eternals,

(5 de noviembre de 2021)

Spider-Man: No Way Home,

(17 de diciembre del 2021)

Doctor Strange in the Multiverse of Madness,

(25 de marzo del 2022)

Thor: Love and Thunder,

(6 de mayo del 2022)

Black Panther:

(Wakanda Forever, 8 de julio del 2022)

The Marvels,

(11 de Noviembre del 2022)

Ant-Man and the Wasp: Quantumania,

(17 de febrero del 2023)

Guardians of the Galaxy Vol. 3,

(5 de mayo de 2023)
A propósito de esta lista de salidas a las salas de cine, les traigo un adelanto visual, el cual culmina mostrando el logo de los "FANTASTIC 4", eso sí, sin especificar fecha alguna o título del filme. Lo único que puedo decirles acerca de ello es que en diciembre pasado se anunció el que Jon Watts será quien dirija el filme.

¡¡¡LOS ESPERO EN LA PRÓXIMA!!!