Hoy cuando desperté, no vi a Dandy durmiendo en su cama, y no lo encontraba por ningún lado, me puse a buscar en todos los cuartos y nada que lo hallaba, me preocupe bastante porque pensé que se había salido a la calle, después me dio la cabeza para buscar por la arena de la construcción (ya que en mi casa están construyendo), y allí lo encontré, comiendo y jugando con la arena, aquí les mostraré como quedo de sucio jajaja.
Today when I woke up, I didn't see Dandy sleeping in it bed, and I couldn't find it anywhere, I started to look in all the rooms and nothing found it, I was quite worried because I thought it had gone out to the street, then he gave me the head to look for the construction sand (since in my house they are building), and there I found it, eating and playing with the sand, here I will show you how dirty it look hahaha.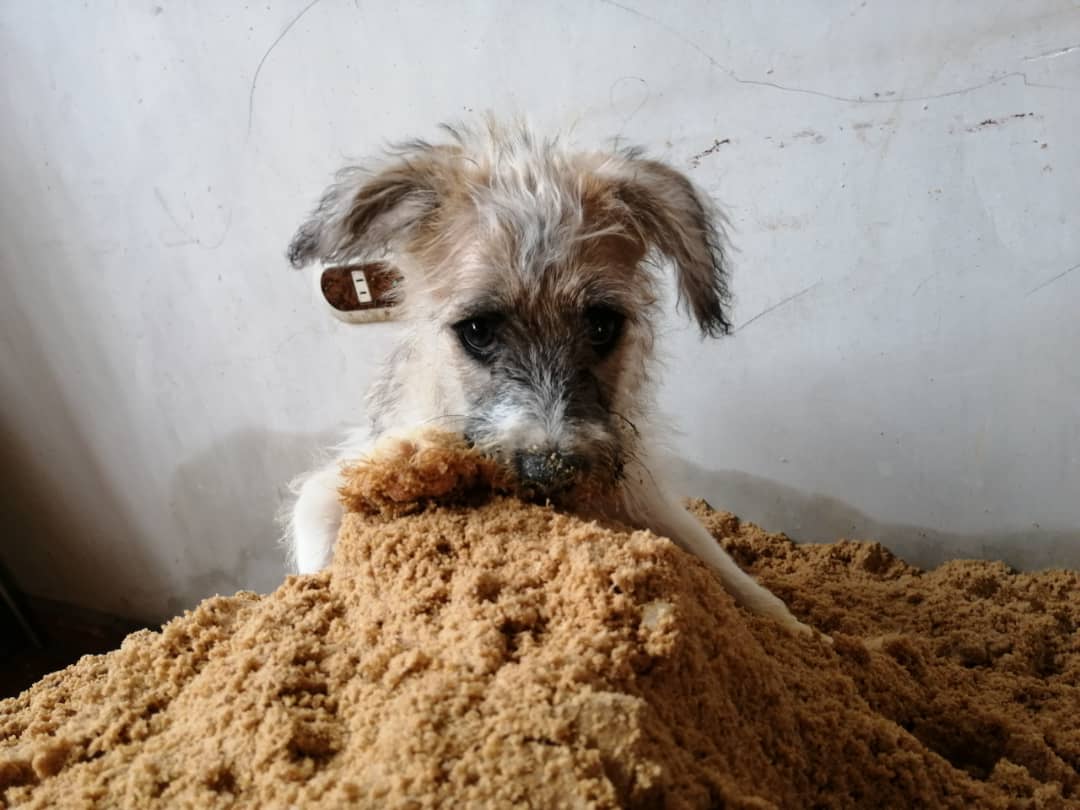 ---
Obviamente cuando lo encontré sentí un alivio, pero a su vez lo regañe porque estaba totalmente sucio, y pues le salió baño, el no quería bañarse, y de hecho salio corriendo pero lo atrape y le di su buen baño para que quedara limpio.
Obviously when I found it I felt a relief, but at the same time I scolded it because it was totally dirty, and so it took a bath, it didn't want to take a bath, and in fact it ran away but I caught it and gave it a good bath so that it would be clean.