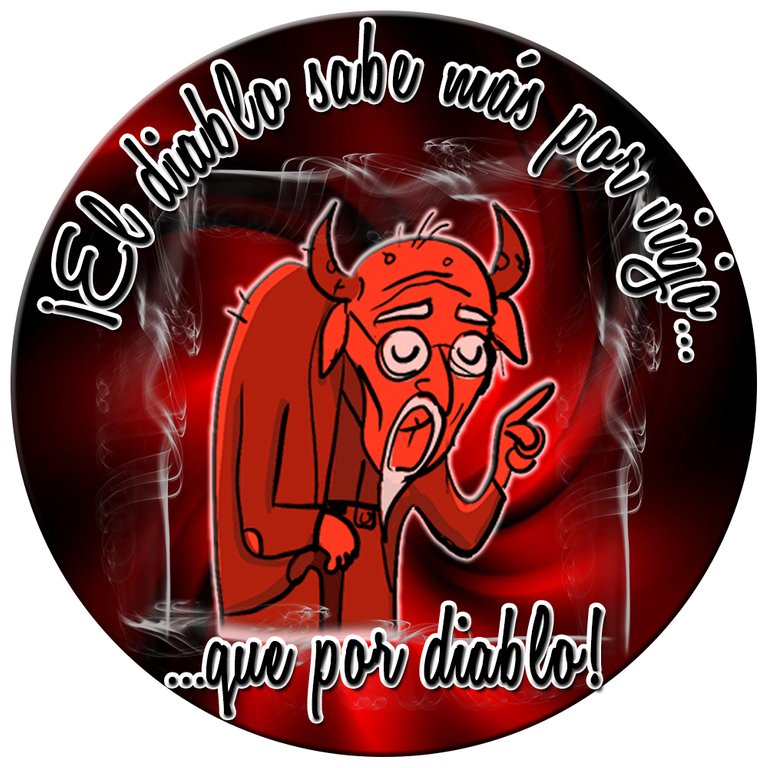 Éste es un refrán muy conocido y muy utilizado en Venezuela, sobre todo por personas de edad adulta que quieren dar una enseñanza a alguien de menor edad. Nos hace referencia en su totalidad más a la experiencia, esa que viene dada por el paso de los años y las circunstancias vividas que a la astucia inherente a la persona.

Si bien es cierto la inteligencia y la astucia de la persona son de gran valor, el conocimiento adquirido por las experiencias de vida, permite que lo aprendido tome una nueva dimensión y por lo tanto mayor provecho.
El diablo en este refrán hace referencia a un ser sumamente astuto, capaz de hacer perder al hombre el paraíso por incitarlo a pecar. Sin embargo él adquiere su habilidad principalmente por su antigüedad, dándonos a entender que la sabiduría no viene tanto de la mera información, más bien viene dada por la acumulación de experiencias que se traducen en un conocimiento empírico.
Este refrán es usado generalmente por padres que quieren orientar a sus hijos en algún tema, ya que por su mayor edad ellos acumulan más vivencias. Tratando de hacer memoria, quizás a mí me lo dirían en par de ocasiones.

The devil knows more for being old than for being devil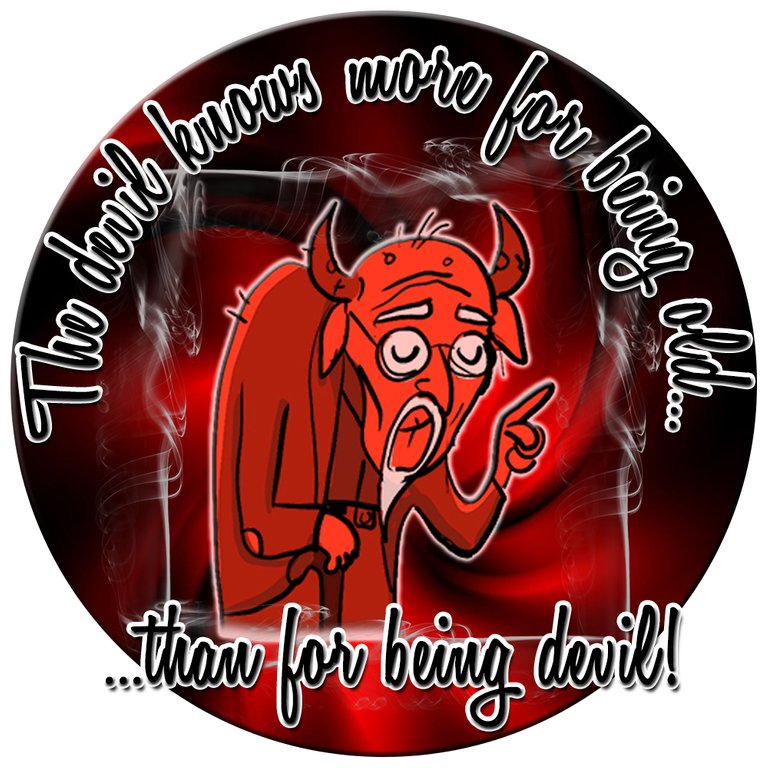 This is a well-known and widely used saying in Venezuela, especially for adults who want to teach someone younger. It refers more to the experience given by the passing of the years and the circumstances lived than to the shrewdness inherent in the person.

It is true that the intelligence and sagacity of the person are of great value, however the knowledge acquired by life experiences, makes the learnings to take a new dimension and therefore a greater benefit.
The devil in this saying refers to an extremely cunning being, capable of making man lose paradise by inciting him to sin. However, he acquires his ability mainly because of his antiquity, making us understand that wisdom does not come as much from the mere information, rather it is given by the accumulation of experiences that translate into empirical knowledge.
This saying is generally used by parents who want to guide their children in some subject, since due to their older age they accumulate more experiences.