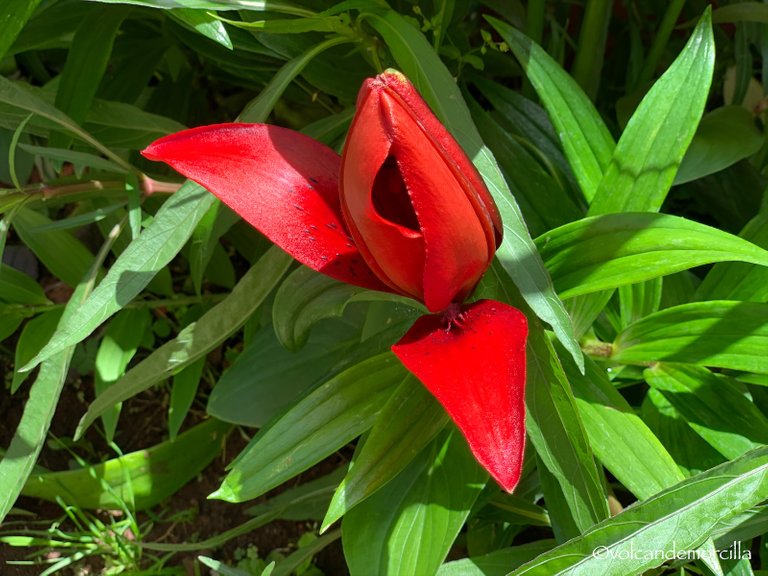 Este año se ha producido un fenómeno mágico en mi jardín.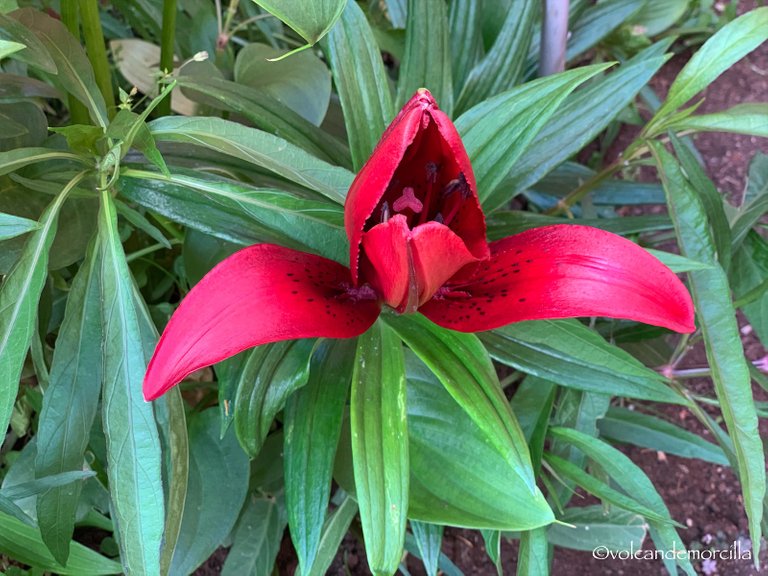 La especie Lilium es comúnmente denominada Lirio y se estima que hay más de 110 variedades. Cada una es distinta por su color y forma de la flor.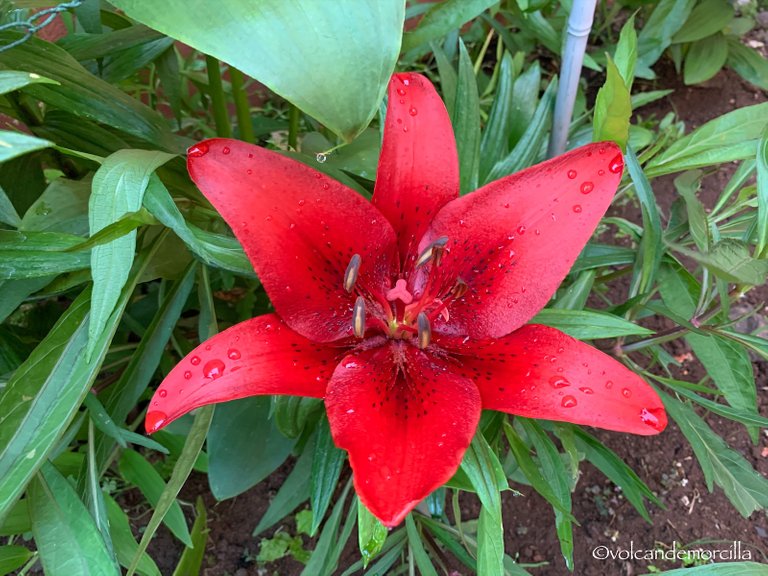 La flor del lirio tiene un alto significado simbólico y, desde siempre, se la considera una flor mágica y trascendente. No sé la razón, pero este año he comprobado perplejo un fenómeno extraño de transformación.
Los lirios son flores muy apreciadas, incluso, idolatradas por multitud de culturas. Los antiguos egipcios, por ejemplo, los denominaban Iris y los iconografiaron con asiduidad.
También, la cultura tradicional japonesa, amante de la naturalidad, los ha representado con regularidad.
En nuestra cultura europea, la "flor de lis" es un símbolo de muchas de las casas reales. En el Camino de Santiago, la cruz del peregrino tiene sus tres puntas rematadas por una "flor de lis" y en la Iglesia Católica se simboliza a la virgen María con una flor de lis.
Por alguna razón que desconozco, todas las culturas convergen que que la flor del Lilium está cargada de simbología y espiritualidad. Cual es el motivo?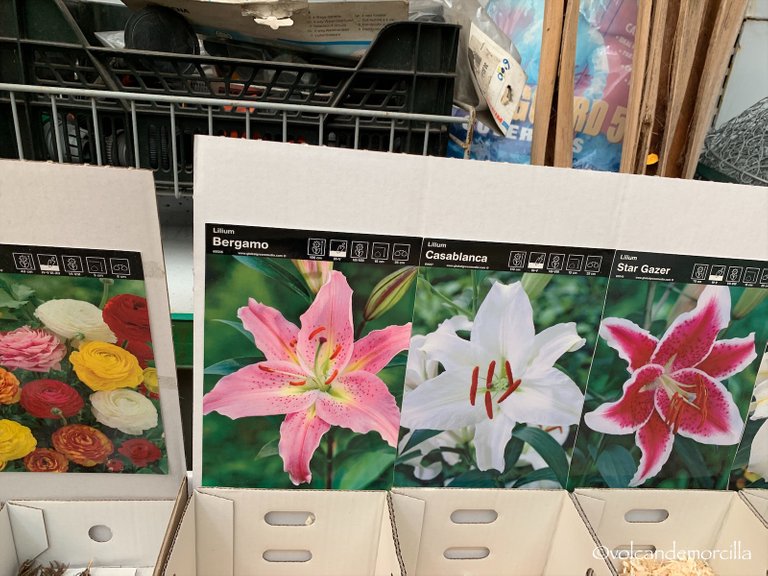 El año pasado, en primavera compré unos grandes bulbos. Como todo los fotografío, ahora tengo constancia que compré dos tipos de Lilium: el Bergamo y el Star Gazer. Los planté y unos meses después florecieron produciendo unas grandes flores muy bonitas que correspondían en forma y color con las referencias que compré.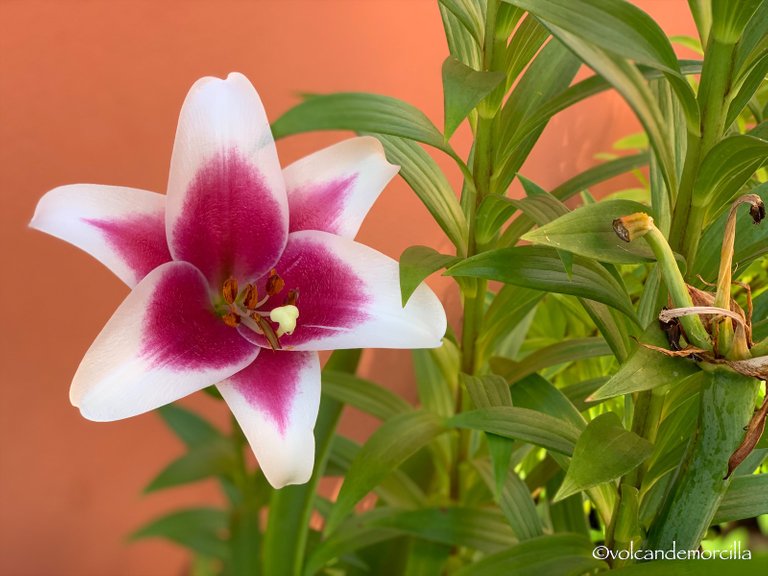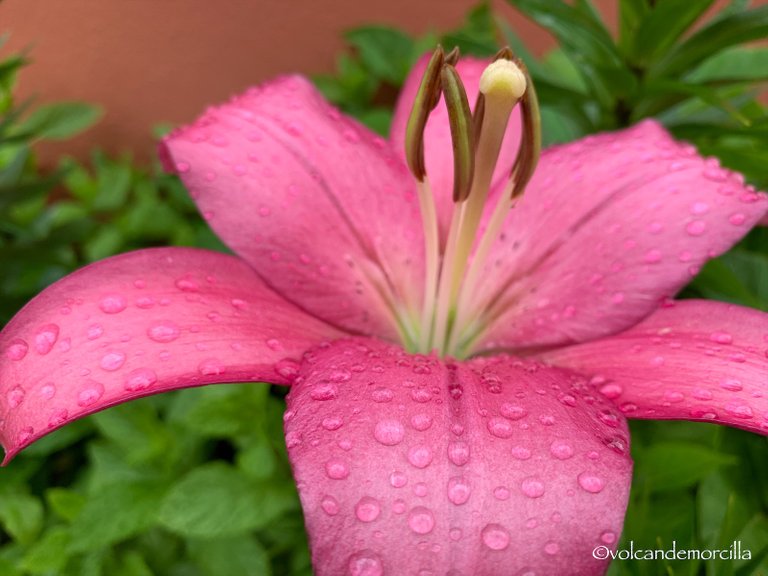 Cuando llegó el otoño la planta perdió sus hojas y subsistió bajo tierra durante el otoño y el invierno gracias a sus gruesos bulbos o rizomas.
Este año, las plantas han vuelto a salir pero la especie Bergamo ha florecido de un color diferente. Lo ha hecho de un color rojo muy intenso y oscuro que me gusta mucho. No han aparecido las flores rosadas del año pasado. Sin embargo, no han cambiado nada las flores rojas con el borde blanco de la especie Star Gazer. Es decir, en las flores de la especie Bergamo, se ha producido un fenómeno curioso de transformación puesto que su color ha cambiado del rosado al rojo oscuro e intenso.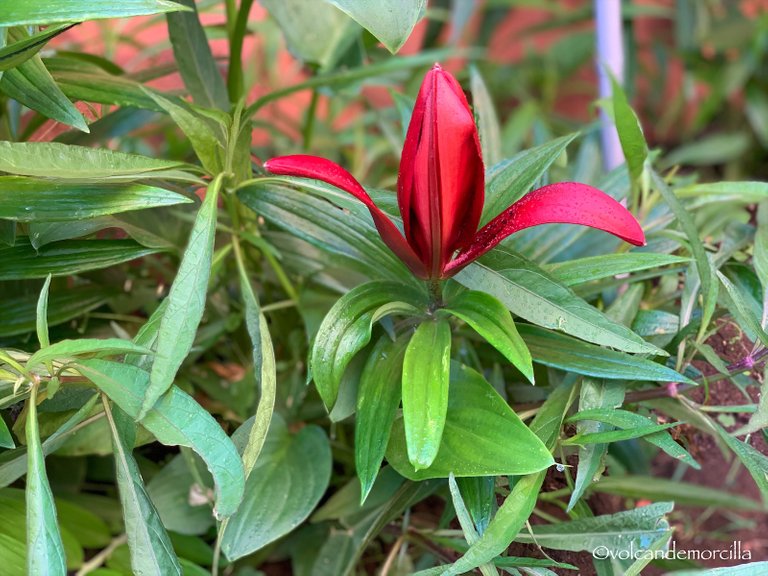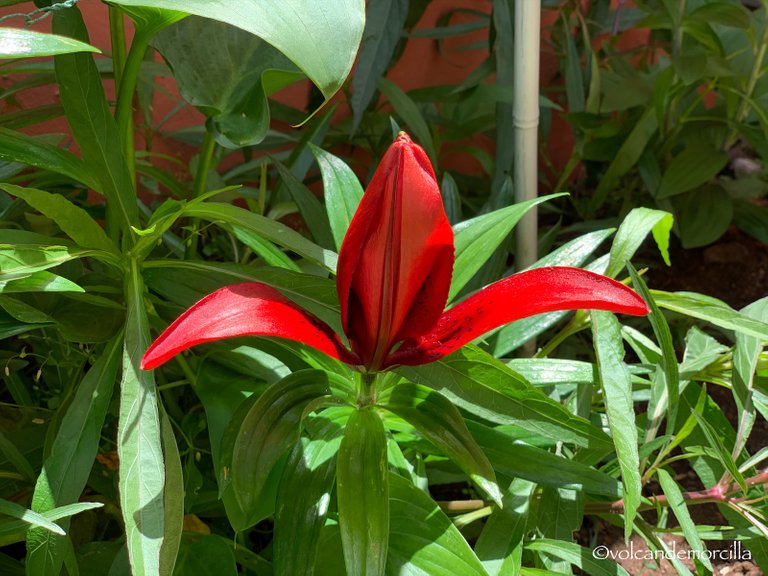 Ante este cambio, me encuentro perplejo y asombrado. Qué ha pasado? quizás por esto son flores cargadas de simbología y espiritualidad?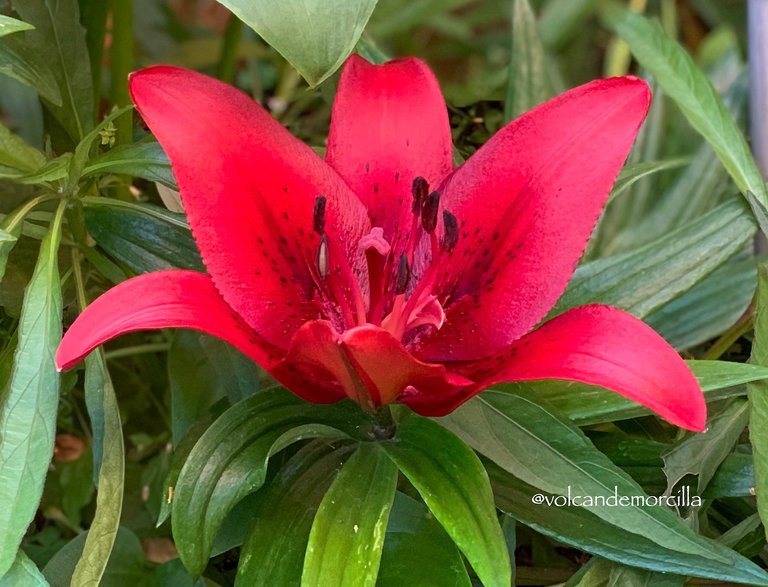 The Magic Lilium
This year there has been a magical phenomenon in my garden.
The Lilium species is commonly called Lily and it is estimated that there are more than 110 varieties. Each one is different for its color and flower shape.
The lily flower has a high symbolic meaning and partially has always been considered a magical and transcendent flower. I don't know the reason, but this year I have found a strange phenomenon of transformation perplexed.
Lilies are highly prized flowers, even idolized by many cultures. The ancient Egyptians, for example, called them Iris and assiduously iconographed them.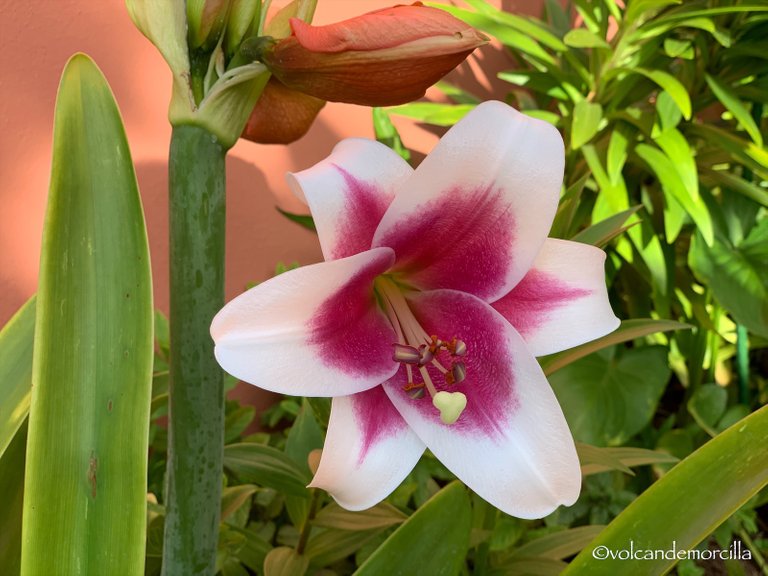 Also, the traditional Japanese culture, lover of naturalness, has represented them regularly.
In our European culture, the "fleur de lis" is a symbol of many of the royal houses. On the Camino de Santiago, the pilgrim's cross has its three points topped by a "fleur de lis" and in the Catholic Church the Virgin Mary is symbolized with a fleur de lis.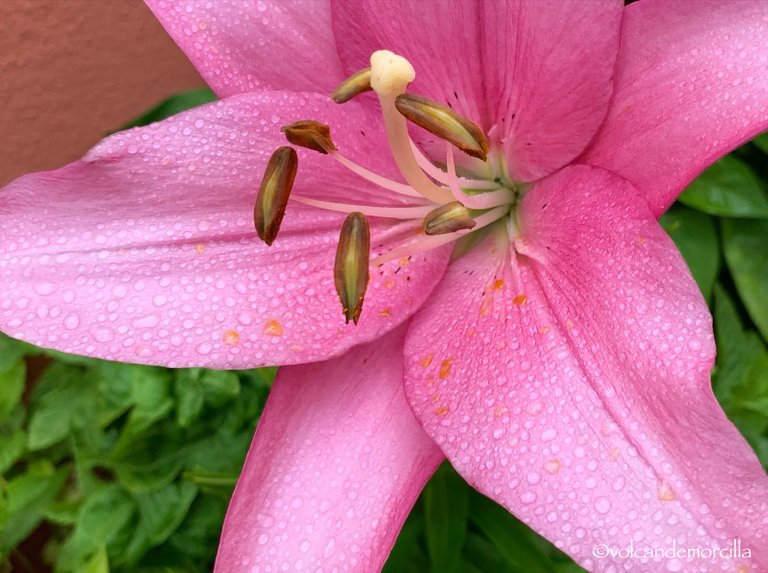 For some unknown reason, all cultures converge that the Lilium flower is loaded with symbolism and spirituality. What is the reason?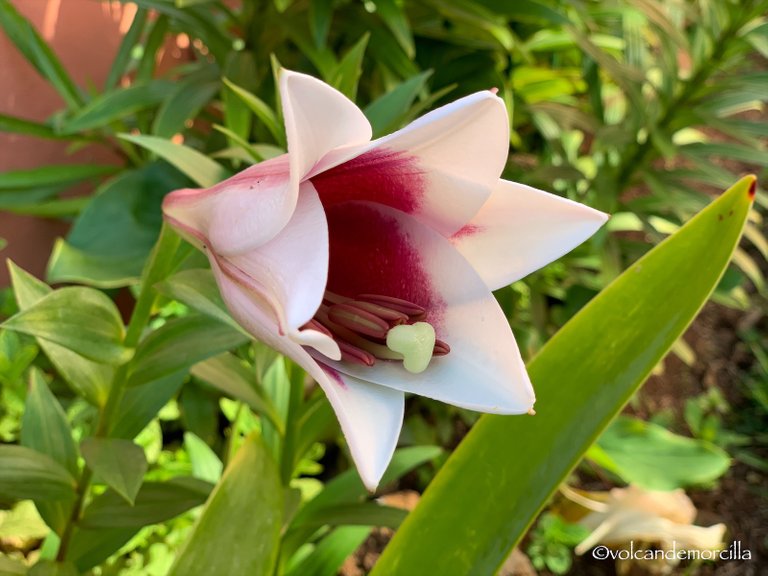 Last year in spring I bought some big bulbs. Like everything I photograph, now I have proof that I bought two types of Lilies: the Bergamo and the Star Gazer. I planted them and a few months later they bloomed producing some very beautiful large flowers that corresponded in shape and color with the references I bought.
When autumn came the plant lost its leaves and subsisted underground during autumn and winter thanks to its thick bulbs or rhizomes.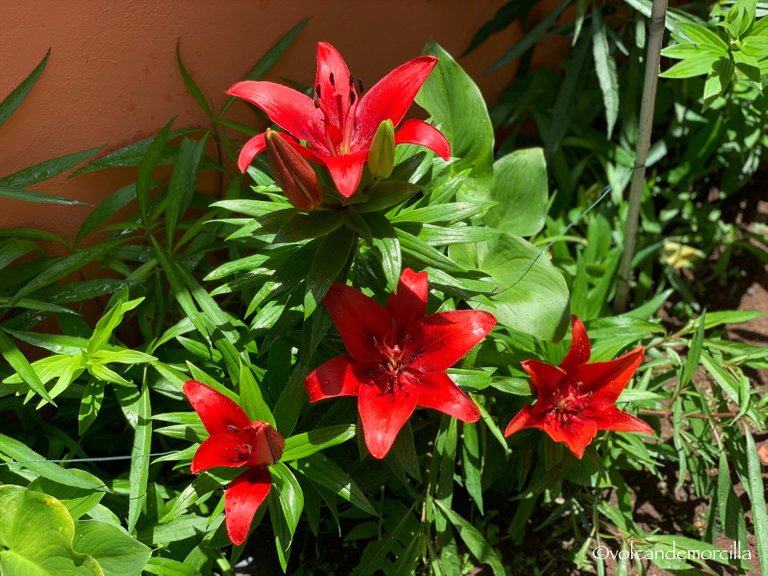 This year, the plants have come back out but the Bergamo species has flourished in a different color. It has made it a very intense and dark red color that I really like. Pink flowers from last year have not appeared. However, the red flowers with the white border of the Star Gazer species have not changed at all. That is to say, in the flowers of the Bergamo species, a curious transformation phenomenon has occurred since their color has changed from pink to dark and intense red.
Faced with this change, I am puzzled and amazed. What happened? perhaps this is why they are flowers full of symbolism and spirituality?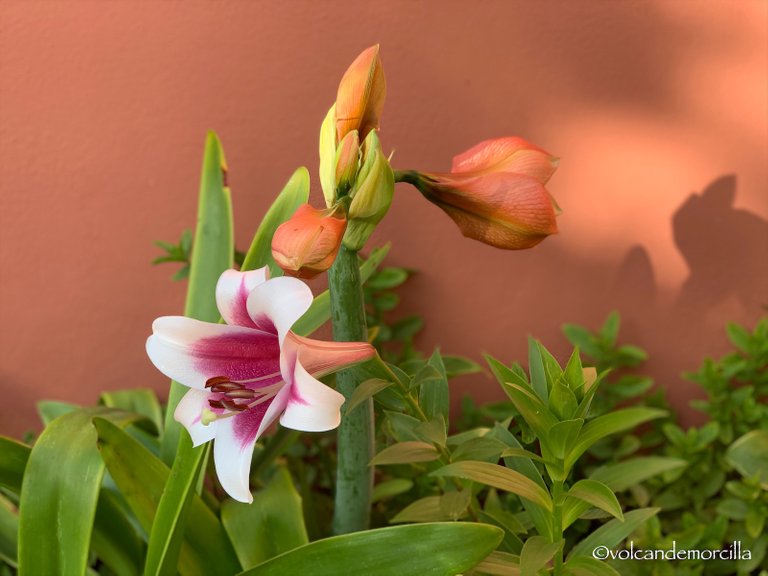 Bibliografía / Reference
https://www.floreshermosas.top/lirios/

Hice las fotografías con mi iPhone X. Para la edición utilicé la aplicación Snapseed y para la firma digital usé la App Watermark.
Los dibujos los hice en el iPad con el programa Sketches.
For the photography I use my iPhone X. For edition I use the Snapseed application and for the digital signature the Watermark app.
Everything I did on my mobile phone, I did not use the computer at all.
For the drawings, I use the Sketches program and paint them on the tablet.
Si quieres ver como lo hago, visualiza estos tres enlaces de publicaciones previas.
If you want to see how I do it, visualize these three links from previous publications.


Las fotos son mías y originales. También, soy el autor del dibujo separador.
¡Espero tus comentarios!
The photos are originals and mine. Also, I am the author of the separator drawing.
I await your comments.
¡Buen Camino!