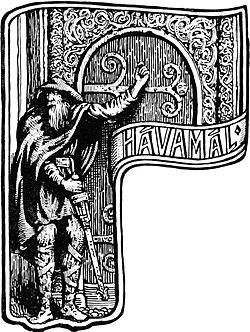 Verse: 39
Let no man stint him and suffer need
of the wealth he has won in life;
oft is saved for a foe what was meant for a friend,
and much goes worse than one weens.
Yes, don't eat with greed,
when you are a guest!
Not many people are wealthy,
eat modest to keep a friend.
Posted using Partiko iOS