The Crypto Class Action Knights Splinterlands Guild is re-launching with the aim of recruiting new 2000+ rating players to make the guild competitive in the upcoming Guild Brawls and upgrading the Guild Hall to Level 6.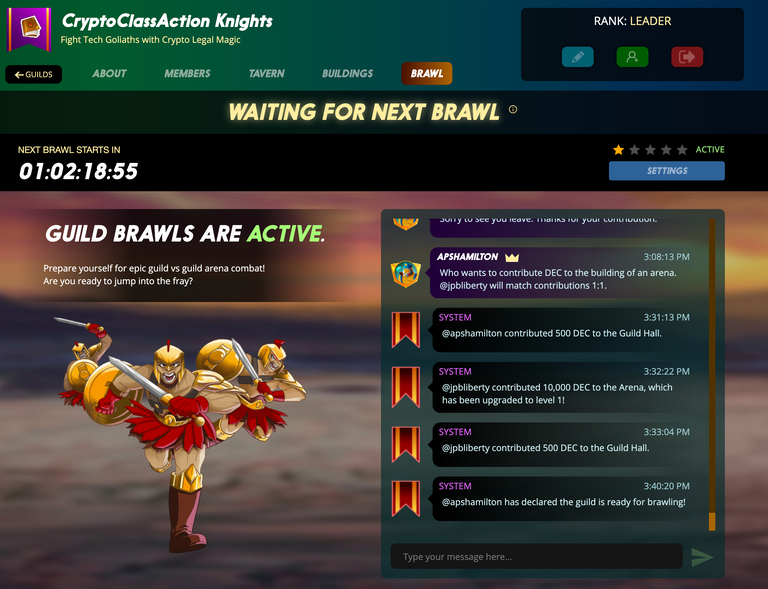 Requirements regarding Crypto Class Action signup and SUFB token holding are now removed as the Crypto Class Action is moving along well in Court and signups have closed.
The focus is now on becoming more competitive in Splinterlands.
In order to attract member contributions and new active members, @jpbliberty has paid for an Arena (10,000 DEC) and will match contributions 1:1 to upgrade the Guild Hall to Level 6.
From now on members are expected to complete at least 5 daily quests a season and contribute at least 500 DEC a season to upgrading Guild properties. Members who have not contributed at least 1000 DEC or 20 daily quests in the last 3 months will be removed to make way for new blood.
If you are interested in joining an honorable and ancient (in Splinterlands terms) Guild, have a ranking of over 2000 and are willing to contribute please apply to join.
---
Please vote for my Hive witness. (KeyChain or HiveSigner)