My 4th Splinterlans End of Season Rewards
Hello everyone!
This is my second post here and this time I came to share with you my rewards after climbing for first time to Champion II League. Was hard and I really tried to reach Champion I League but there is so much high level players with amazing cards but some time I (hope 😅) will reach it.
Last season rewards wasn't good for me and this season every time I opened a chest was looking for something extraordinarie and almost finishing a legendary sound came but what a surprise when it went to gold 😲: "uh, I don't know this card (goes to market 😄)"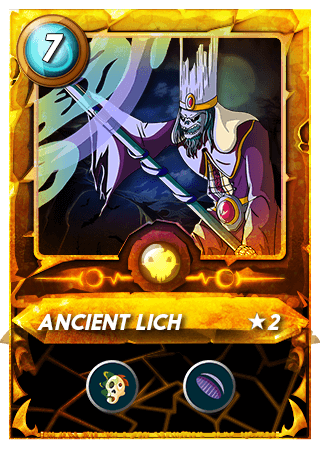 So, there it is: just 2 card in circulation (already 5 while I am writing this) and with a $500 value! 😱 ($490 offer by me 😬 while I am writing this).
Lets read the Lore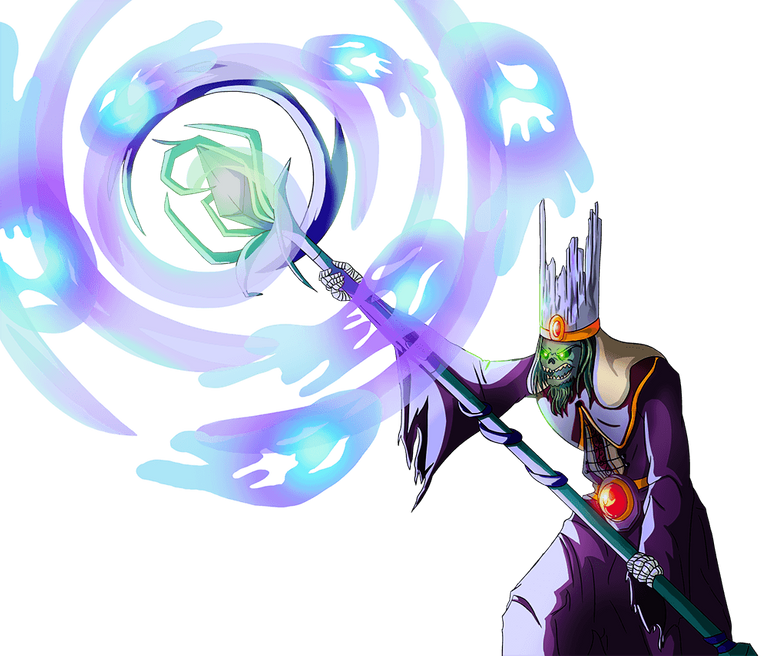 Long before the Splintering, in the ancient world of magic, there lived a greedy King called Kiro the Collector. In those times, the land now known as Mortis was a green and thriving jungle full of an even greater variety of creatures than live in the Jungles of ΛZMΛRÉ today. Deep in the Jungle of Hilopa, Kiro's palace sat, defended naturally by venomous predators and carnivorous plants. There were at the time two other kingdoms in the jungle realm. The names of those kingdoms have been lost to history, but the three were locked in brutal wars with one another for hundreds of years.
Kiro was the strongest of the three kings that ruled the jungle realm. When his forces attacked, they took not only prisoners, but as many weapons, crafts and wares as they could carry. Kiro was obsessed with bringing home the treasures of those he defeated. He was so obsessed that most of his workforce spent their time constructing crude warehouses and silos to store all the king's belongings. This is how Kiro became known as the Collector.
When Kiro grew old, he became afraid for his treasures, not knowing who would watch over them when he was gone. He let down his guard and allowed the whispers of one of his attendants to influence his thoughts. The attendant's name was Vikor. Although Kiro did not know it, Vikor was a leader in dark sorcery of the highest degree. In the last years of King Kiro's life (at Vikor's suggestion) he completely gave himself over to the darkness. At this time there were no such thing as Dark Eternals, and the Lord of Darkness had not yet taken his name.
At the side of Kiro's deathbed, Vikor performed an ancient forbidden ritual of magic. The old greedy king was granted a twisted form of eternal life. He died as normal and his body was set to be cremated on a jungle pyre. Kiro's flesh burned away, but while the bones remained intact, his body leapt to life and out of the flames. Because of the spells born of dark sorcery and the old king's greed, he could not die. Kiro felt powerful and immortal, knowing that he could protect his treasures for the rest of time and continue to rule.
Thousands of years later as he wanders the wastelands of Mortis with nothing but his magic, his old bones shudder to think how wrong he was back then.
This card was anounced just 4 days ago and you can read a full detailed explanation of this card HERE.
But thas was not the only card I got, I got a lot of "frequent" reward cards and I leveled up some of them, got some other rare cards and I got a few DEC too and purchased a UNTAMED pack because I didn't get any in my rewards but had no luck with that 😅. Here is the full list of cards (I should try to start some giveaways, what do you think 😏):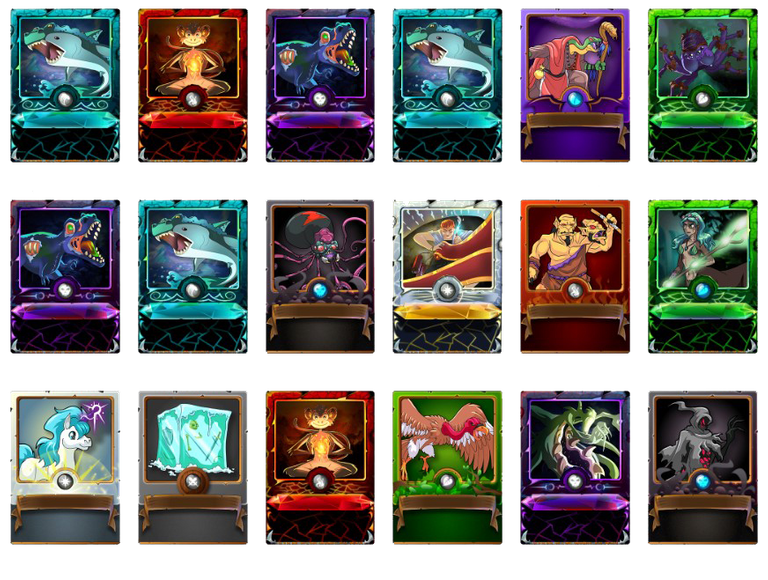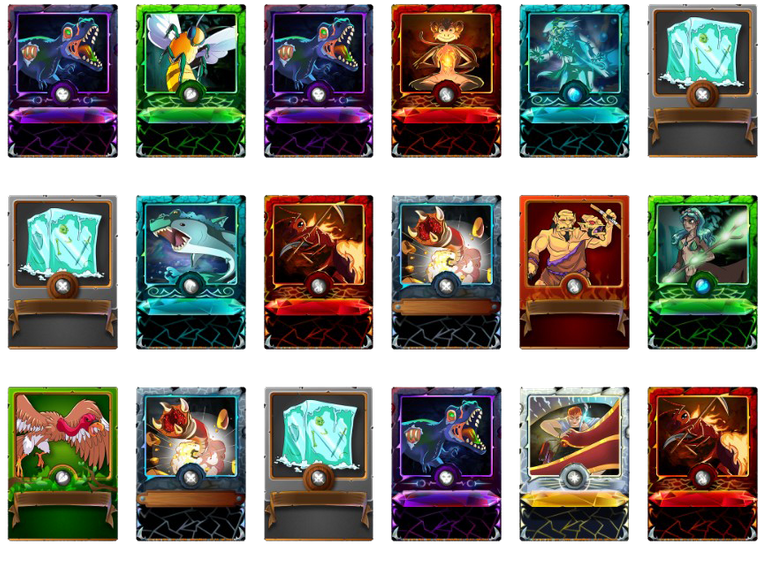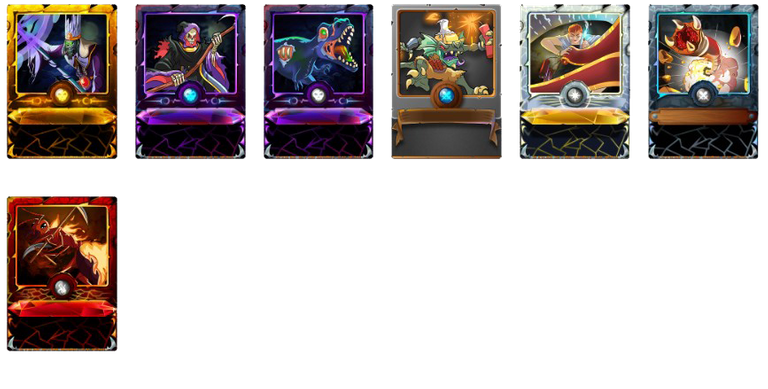 After all, I am pretty happy with my rewards, what about you with your rewards?
KEEP GOING