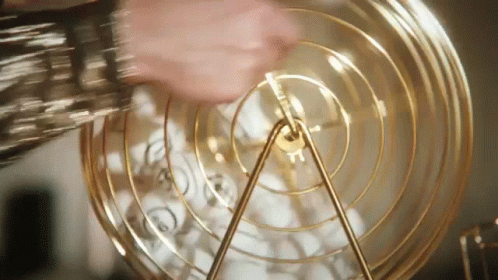 Raffle Celebration
What better way to celebrate the sell out of the Untamed Card Packs by hosting a week's worth of raffles! Starting next week on Monday, June 14th, I plan on hosting a raffle every day of the week! Each raffle will be one prize and will consist of either a Legendary Monster, Untamed Card Packs, or even a Land Plot!
How The Raffles Will Work
For each raffle, I will be making a blog post announcing the item being raffled, how many tickets will be sold, and how much each ticket will cost.
At the time of posting the announcement, tickets will be available for purchase until sold out. Tickets will be numbered from one to the max number of tickets. When buying tickets, you will state what numbers you want.
Ideally, the raffle winner will be randomly chosen that same day if all tickets are sold. I plan on choosing the winner at a consistent time every day, that way participants will know when the winner will be announced.
How To Participate
In order to participate in a raffle and buy a ticket(s), you must do the following:
Join my newly created Splinterlands Raffle Discord Server
After a raffle is announced, post which ticket numbers you want to buy in the #raffle-entry channel
After claiming your numbers, wait until I confirm that the numbers are available. Once I confirm this, send your payment to my account.
Sit back, and hope that your number(s) get picked as the winner
Choosing The Raffle Winner
In my raffle discord server, there is a read-only channel called #raffle-winner. Once all raffle tickets are sold, I will use the RaffleBot to randomly select a winner. The RaffleBot is just a random number generator that selects a random number with the the min/max number of tickets sold.
When a winner is chosen, I will announce it in the same channel (#raffle-winner) and contact the winner for their Splinterlands username. The prize(s) will be sent and the transaction will be posted in the next raffle announcement.
Raffle Rules & Guidelines
Buying tickets will be on a first come, first serve basis
There will be a max number of tickets a person can buy per raffle
The #raffle-entry channel will be continuously updated with which tickets have been sold, and which tickets are remaining
Tickets will either be sold for fiat (PayPal), DEC, or any other token specified in the announcement
Payment for tickets will need to be sent 5 minutes after claiming your numbers. Any payment that isn't received within this time period will be disregarded and the tickets will be available for the next participant
Raffles will only be ran by myself (Brybro27) and I will never reach out to you outside of the Raffle Discord Server
Comments And/Or Feedback
Since I'm just starting to host these raffles, any comments or feedback you may have would be greatly appreciated! If you have any tips or suggestions, please don't hold back! I want to make this as smooth and simple as possible for everyone.
First Raffle Prize Sneak Peek
The first raffle prize that will be announced with be a certain number of Untamed Card Packs! The official raffle announcement will be posted the morning of Monday, June 14th (CST Timezone)!
So join my Raffle Discord Server now, and give me a follow on here so you don't miss out!
Raffle Discord Server - https://discord.gg/52pqjVjJ