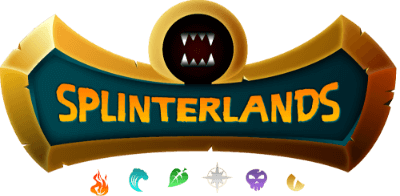 I had the pleasure of watching @yabapmatt address issues on Discord yesterday. If you missed it, its well worth going back and reading the conversations. It helped me put proper perspective on several topics, and made me evaluate why I spend so much time and money over the past 2 years on this game.

Growing Pains
There is no doubt Splinterlands has had its share of issues over the years. I've been there from the beginning and witnessed them all firsthand. I, like many, have been frustrated many times and have voiced my frustration visibly.
I think there are 2 different types of issues that we see, and sometimes those don't get separated in our minds (including my mind). The first type is natural and unavoidable, and always going to happen whenever you doing something that has never been done before. I'll call this Try-Fail-Fix. Because everything's new, every idea doesn't always translate to the way it was intended and as a result, it needs to be fixed. This is natural and needed. You can never succeed if you don't try, and all you can do is to fix what fails and continue to move forward.
The second type of issue we see is a perceived lack of listening to the players concerns. I'll call this Communication. This might sound strange to say that we have an issue with Communication when the developers and the team are on Discord 7 days a week, but I can understand where there is a disconnect. While the SPL team hears every one of our issues, they don't necessarily acknowledge them. Successful communication requires doing what Yabapmatt did yesterday, explaining 1) they understand a particular issue as legitimate (or not, as both are important) 2) addressing what solutions are being worked on and 3) accepting responsibility for Try-Fail-Fix Issues and explaining what they've learned.

Grading The Growing Pains
I give the Splinterlands team an A+ for the efforts they've made in the Try-Fail-Fix issues they've encountered. I've been here before the cards even had stats and there was no game to play. I've witnessed the tremendous growth in not only the infrastructure, but in the mistakes made along the way as well. Making mistakes is inevitable when you grow at such a fast pace with no template to follow, but the team has done a fantastic job of learning from each of them, made changes and adjustments, and made this dynamic game system we see today. Very well done!
I give the Splinterlands team a C for the efforts they've made in the Communication issues they've encountered. The C score is because they are "average" in communication and make many common mistakes made by most companies in the world today. The good news is the Communication issues can be fixed much easier than the Try-Fail-Fix issues they encounter. They need to not only "hear" the complaints people have, they need to "address" them in a thoughtful, respectful, and responsive manner. They need to accept responsibility when things don't progress as planned, and keep the players updated when things change. I would suggest that the Splinterlands team always keep this thought in their minds: The players complain because they care, make suggestions because they see ways to improve things, and can accept failure because they see opportunity. Put another way, we all want to see the game succeed and reach its amazing potential, so keep us in the loop and understand we are tougher and more loyal than you realize.

Amazing Game And Great Opportunity
Watching the growth of Steemmonsters Splinterlands has been truly fantastic. From the days when we bought cards and didn't even know how the game would be played, we started to build a community. In those early days we didn't have a Market, didn't have leasing, didn't have rewards, didn't have leagues/quests/loot boxes, and didn't have a currency to transact in. But we could tell there was some magic forthcoming. We felt there was opportunity ahead and we believed the developers would build something special. And guess what? They did!
I have a ton of respect for what the Splinterlands team has accomplished. In two short years they've turned this game into something special unlike anying else out there. While I am among the people that recognize issues and have expressed my dissatisfaction on certain issues, I have never been close to selling my cards. In fact, I have bought at least one card on 99% of the days since we've had a market. And that's because I have faith in the long term prospects for the game. I can see this game going mainstream one day, and if it does then the growing pains we've experienced will be a very small footnote in time. Put simply, I love to play the game and I love the financial opportunity that comes with growth from here.

Finally, here's a direct quote from Matt from yesterday:
I also 100% appreciate that everything good I have going is due to everyone here. My goal in life is one way or another make it so that all of you can retire off your Splinterlands cards one day.
And you know what? I BELIEVE HIM!!!

If you are new to the game and want to play, you can check out the game at splinterlands.com!