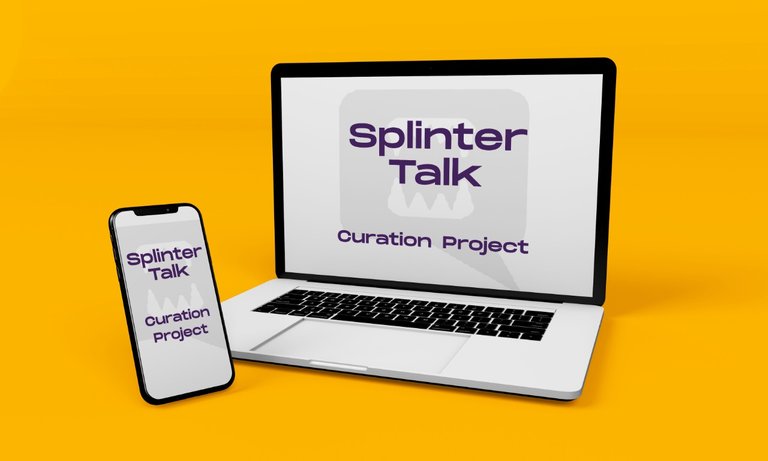 Hello and welcome to this edition of SplinterTalk curation report. This is a small effort to bring to you the best posts from the splinterlands gaming community and also simultaneously awarding the content creator with a 100% upvote. This project is run by @eforucom and @somu04
Here is a list of all the posts which I have curated. I hope you will also find them helpful.
Author: @josediccus
Title: Splinterlands: Selling & Reinvesting: To Play Or To Rent.... More Viable Option? The Splinterlands' season came to an end two days ago as many were counting down and anticipating the rewards that they might get. This is because the efforts put in throughout the season has been hug...
Author: @rowell
Title: Naga assassin 3D // Splinterlands Art Contest Week 202! Hello hivers! ✌️😄Making this character I began to investigate a different way to paint the sculptures, since my method was impractical, then I found the "vertex color" thing that has recently been imp...
Author: @mawit07
Title: Splinterlands - My End Of Season 5 Review This past season ended up being a poor showing for me in regards to play 2 earn. I mainly played below my average and with that the rewards were not stellar.My Stats For The SeasonMy win to loss rati...
Author: @walkingkeys
Title: Huge Coming To Splinterlands & How To Prepare ▶️ Watch on 3SpeakThere is a massive change coming to Splinterlands that will affect every player and especially those that battle.Gank and I discuss the newly released timeline for the new reward sys...
Author: @mvl2304
Title: [ESP-ENG] Analyzing the new Fire Legendary Summoner: Conqueror Jacek El nuevo invocador legendario del juego ya se mostro hace poco tiempo y a primera vista no me llamo para nada la atencion asi que no le hice mucho caso hasta hoy, que estaba repasando los posts de Spl...
Author: @durlan
Title: [ES-EN] My first Gladius pack Thanks to the Season chests I gathered enough merits for my first gladius pack so I looked for an open guild to open the pack which gave me more than I expected being that the gladius cards open up a ...
Author: @zallin
Title: Zallin - SHARE YOUR BATTLE - GLORIDAX GUARDIAN My new Sharing Your Battle, this time it was a theme with plenty of options, just choose a dragon to participate 😃, I used a card that I never had the opportunity to play the Gloridax Guardian, I had ...
Author: @freddbrito
Title: Weekly Challenge: VENARI SPELLSMITH After some of the worst seasons I've had in a long time and one of the most disappointing rewards, in equal parts, there's another Splinterlands challenge, this time using: Venari Spellsmith,...
Author: @lordtimoty
Title: Syngery: MAGIC REFLECT and AMPLIFY - but sometimes all you need is luck! Today I want to have a bit of a conversation around one of the most awesome SYNERGIES in the game: MAGIC REFLECT and AMPLIFY. These two are powerful to be able to rip an opponent's MAGIC team apart by...
Author: @vvgm
Title: Is it viable to compete for Bronze top? [ESP-ENG] Creo que todos como jugadores hemos pensado o incluso nos hemos puesto como meta competir por el top de nuestra liga, hacerlo es un verdadero reto porque hay muchos jugadores que compiten dentro de e...