Kron The What?
My favorite Battle Of The Day today pitted my team against Kron The Undying. As usual in these low mana matches, Kron was in the rear and weak monsters were placed in the front to give Kron time damage my team before his Last Stand ability kicked in and he became a magic wielding colossus.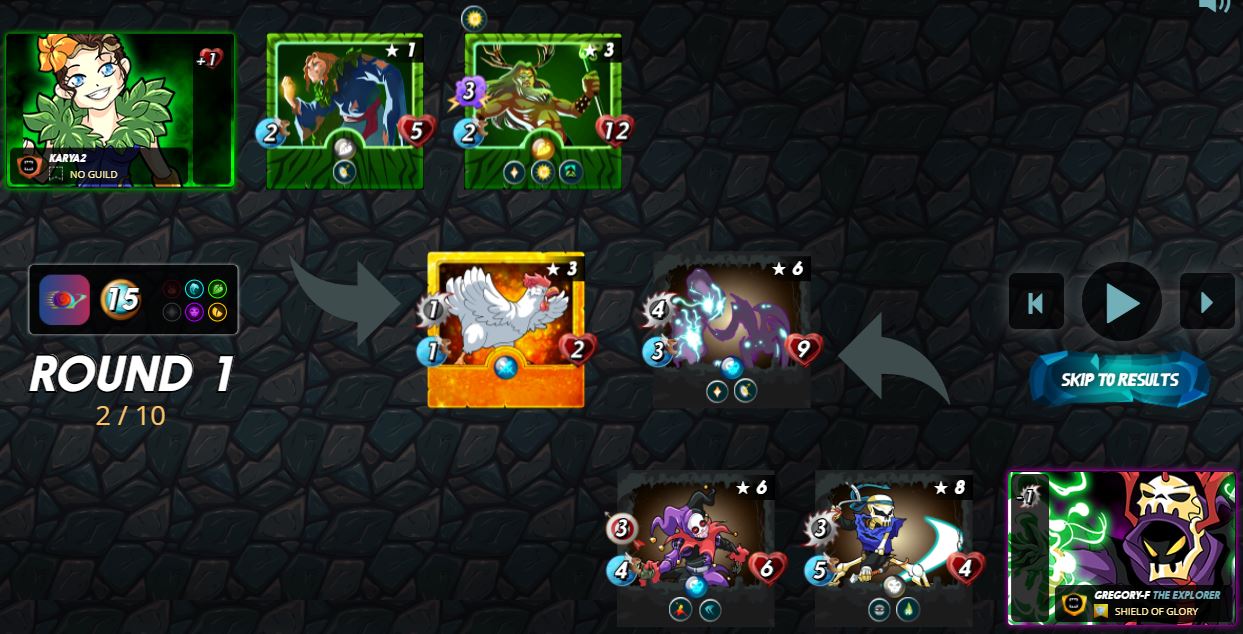 The match started simply enough with the enemy chicken attacking my Haunted Spirit followed by Kron's first strike. My Haunted Spirit reflected Kron's magic attack and BBQed the chicken before my Twisted Jester and Skeleton Assassin both launched their first attacks against Kron.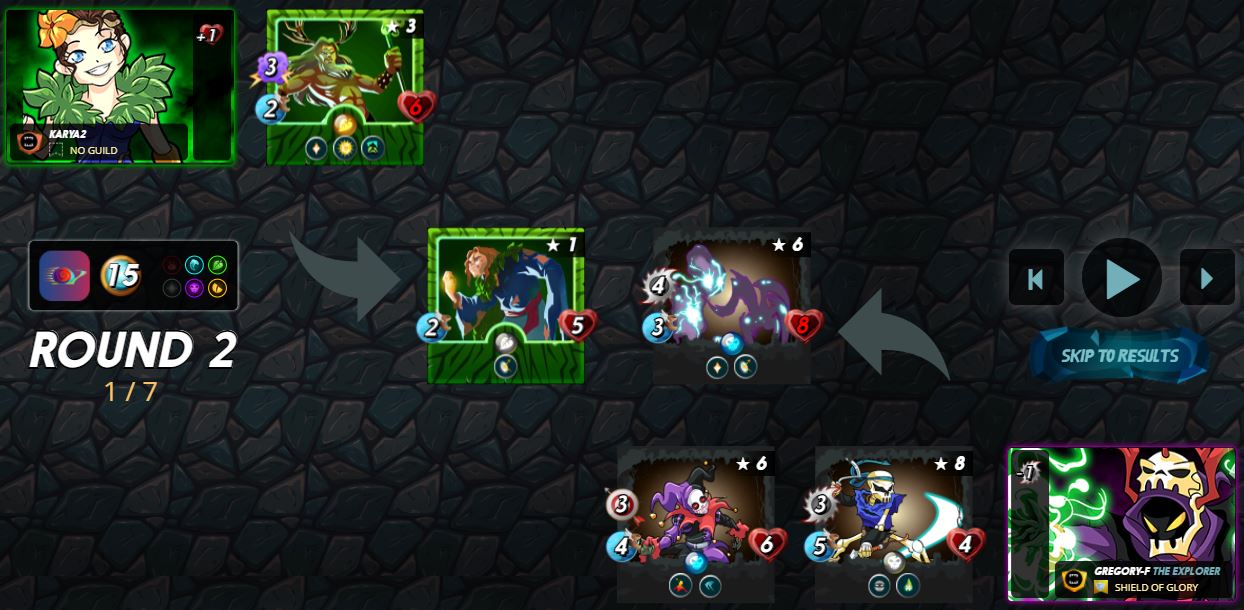 At the start of Round 2. a bloodied Kron continued his attack on my Haunted Spirit, while my Haunted Spirit dealt with the opposing Failed Summoner and my secondary monsters continued to attack Kron, sometimes successfully, sometimes not.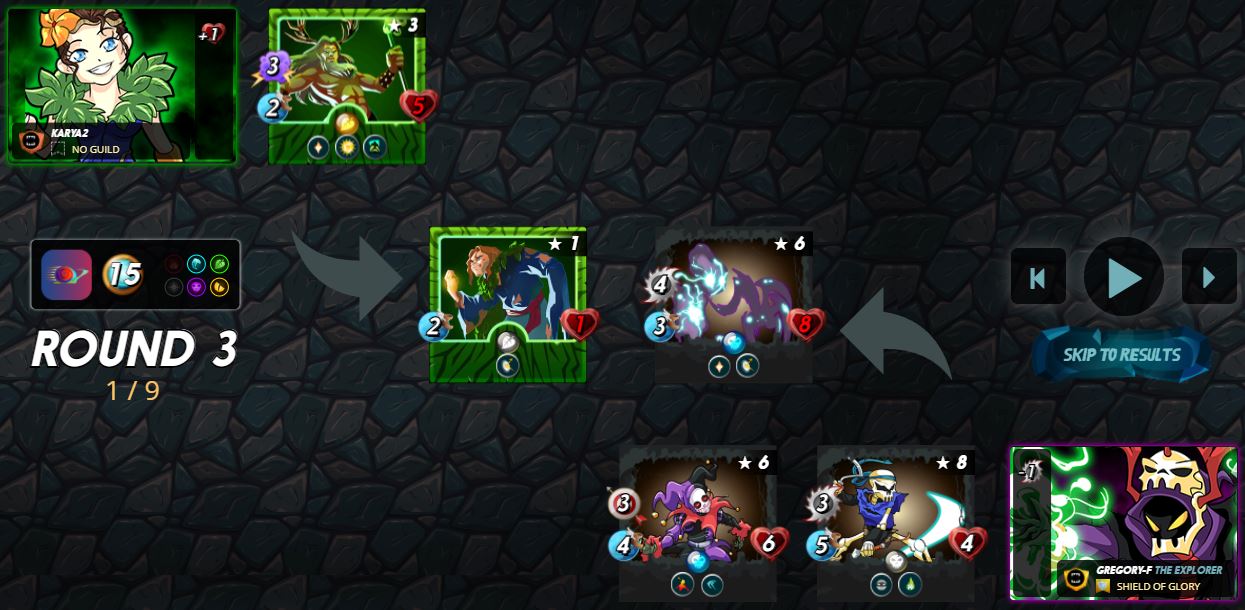 In Round 3, the Failed Summoner was eliminated and Kron enacted his Last Stand ability giving him a much more powerful attack and increased health. But my Twisted Jester and Skeleton Assassin kept up the pressure on Kron, both connecting with their attacks and keeping him from recovering his full health.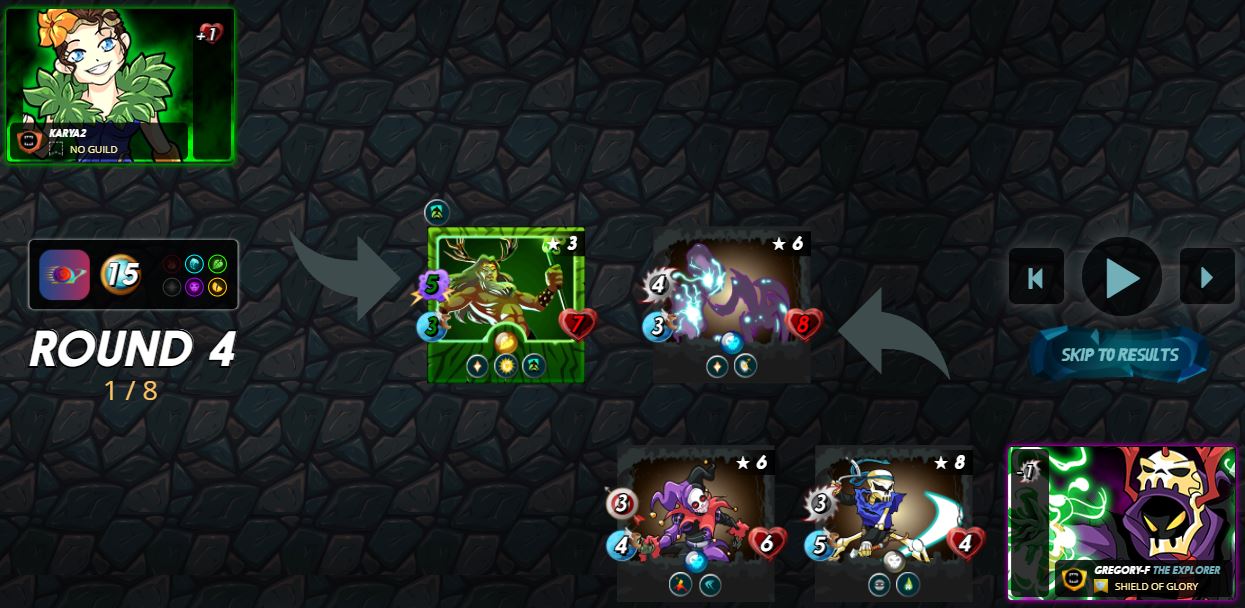 Round 4 proved to be the last as Kron's reflected attack combined with all my team members successful attacks were just enough to send Kron to his grave.
Victory was mine!
You can enjoy the complete battle at this link: https://splinterlands.com?p=battle&id=sl_48ed972b1021434c52ccef02a26ec156&ref=gregory-f

Have you tried the Number 1 #play2earn game that is fast becoming a household name? Get in on the fun at Splinterlands now!