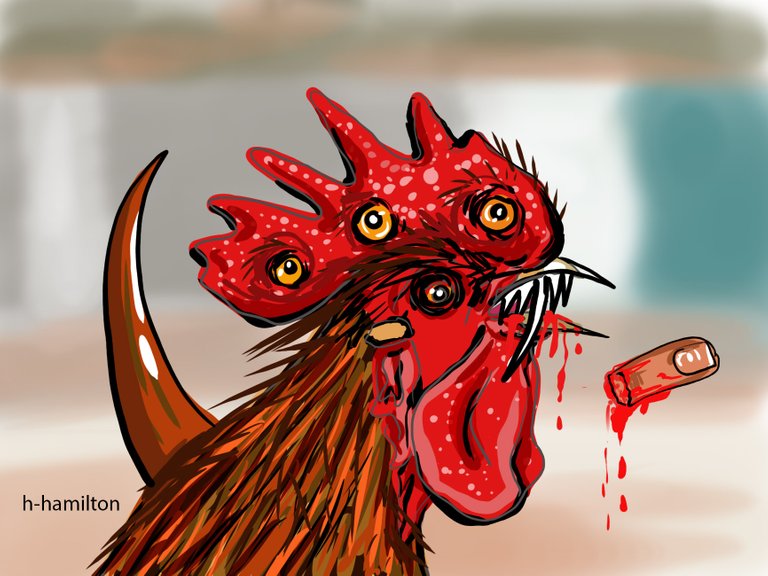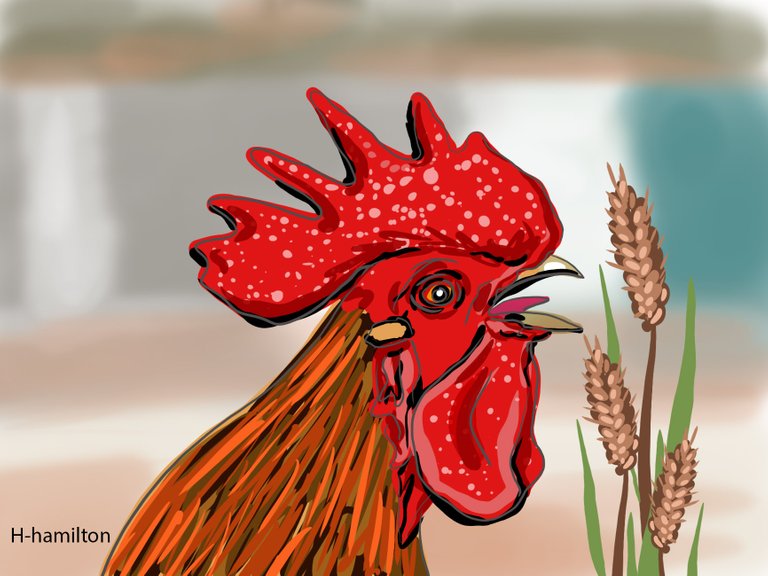 wild rooster monster for Splinterlands Art Contest! // Week 62
i paint a rooster , but a good rooster ,then i make a monster of that painting . with tooth and blood
well i needed a monster to join the contest of Splinterlands Art Contest!

i paint this free image ,rooster
and i add it to the picture here :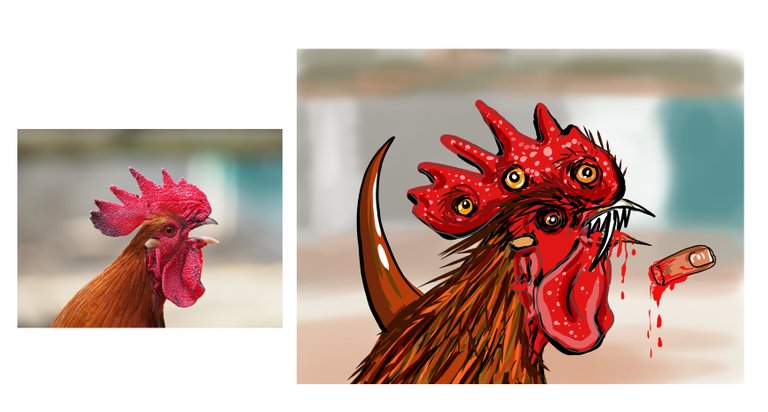 now Let's Start
i draw gray lines with normal hard brush then i add colors
for his head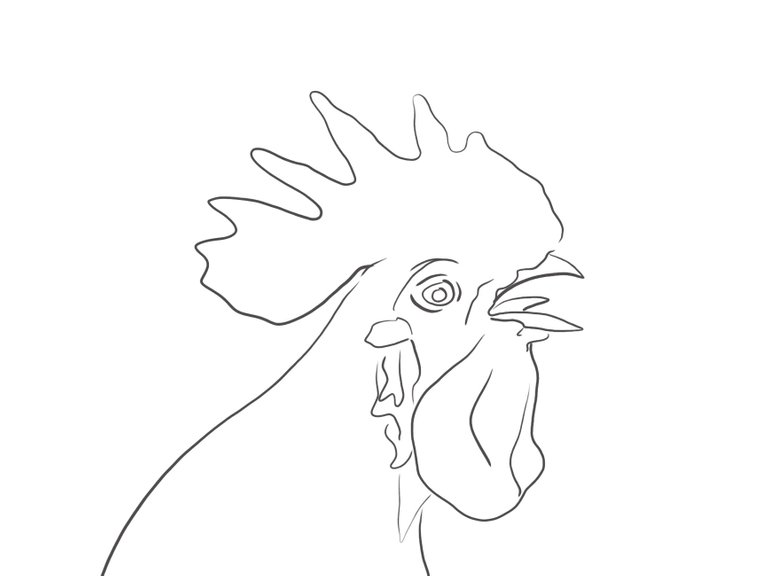 first i color the body and then i add darker and lighter colors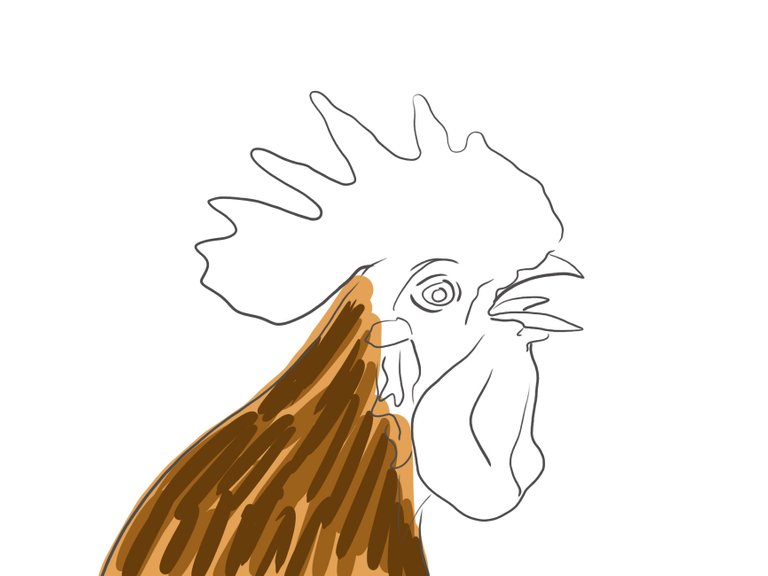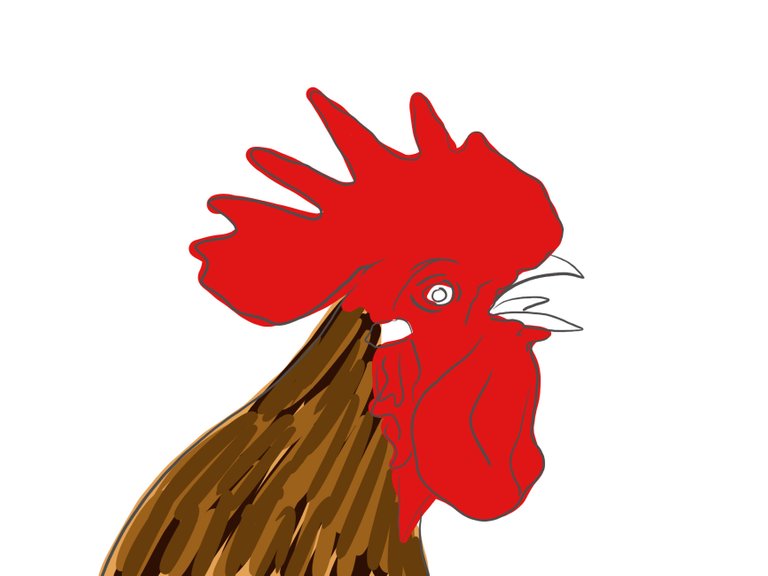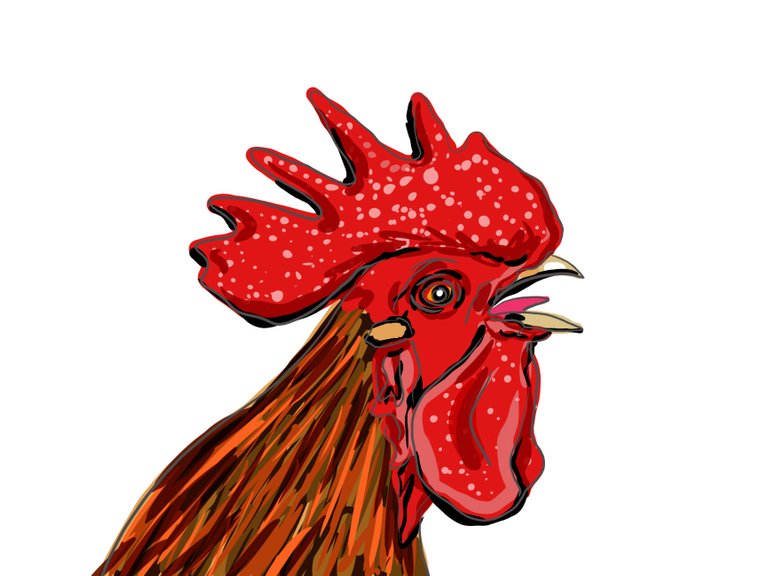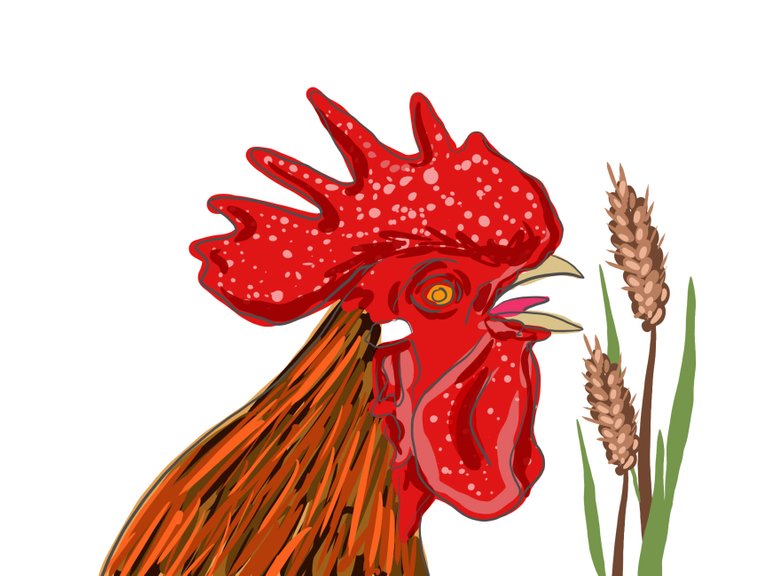 in this step i paint the wild rooster :D
with teeth and blood
he is so wild monster !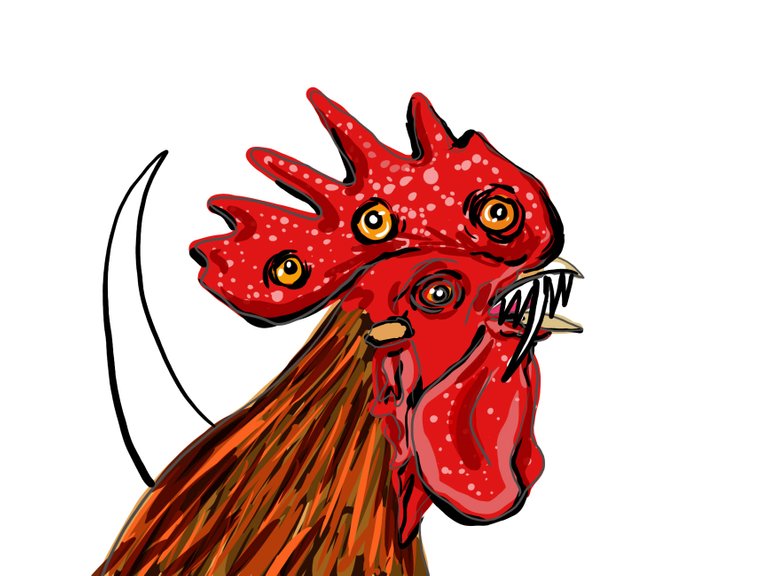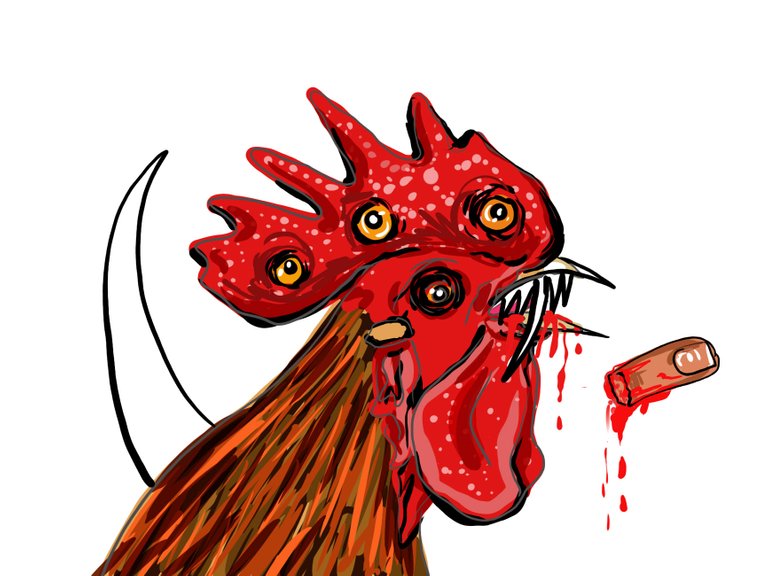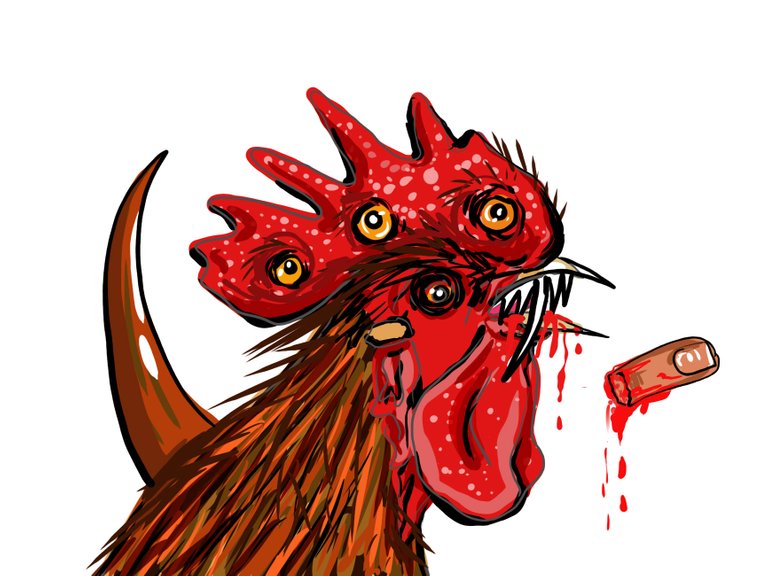 ---
thanks for watching , wish you a wonderful day ! ! :)