Greetings, people from @steemmonsters, @splinterlands, @aggroed and @yabapmatt
I was thinking. As you know, many users are joining the game now. This is very good, as it brings immense growth to our community. With the version made for mobile, I imagine it will attract even more people. In addition, these excellent updates are taking place, turning a game into a true rpg.
However, I am seeing a problem that is totally constant in the game, not only for me but also for those who entered the Untamed era.
The problem is called Lord Arianthus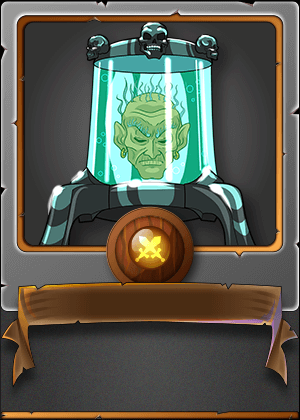 For me and most players, this is the best card in the game and the best tank fired. It is almost invincible, if placed with other key cards during the game. It is very difficult to beat a team with him.
I don't have this card and nobody who entered the Untamed era has it. It is no longer given as a daily quest reward. There is no way for everyone to buy it, because the number of cards is low for the number of players who entered the game and do not have it.
My tip is as follows. You could create an Untamed card that will hit it head on. Not that it has the same attributes, but that it is as difficult to knock down as this card. It would have to be a neutral card too. It could be distributed in those next airdrops !!!
The game for those who have this complete Lord Arianthus card is very unfair !!
What do you think of my idea to add a similar one in the Untamed version ??
Thank you and good evening!!