I got the Water splinter today a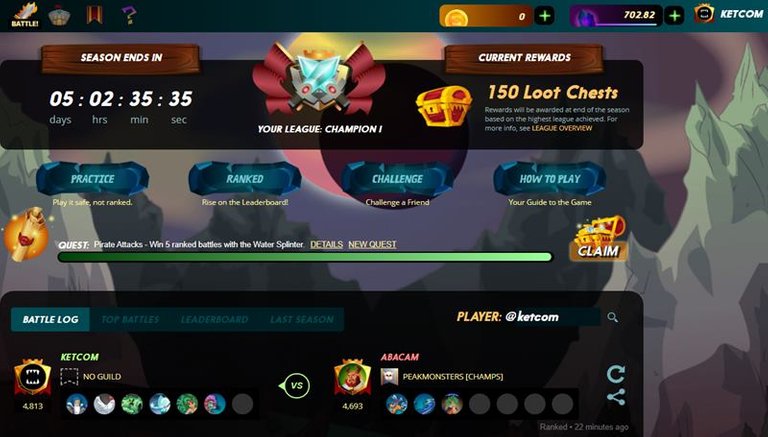 nd must confess that it was a better day at the battle field today because I had it a bit better. It was almost a 100% percent win rate safe for one defeat I suffered. I fought six battles and won five of battles and that should be considered a good battle day I guess.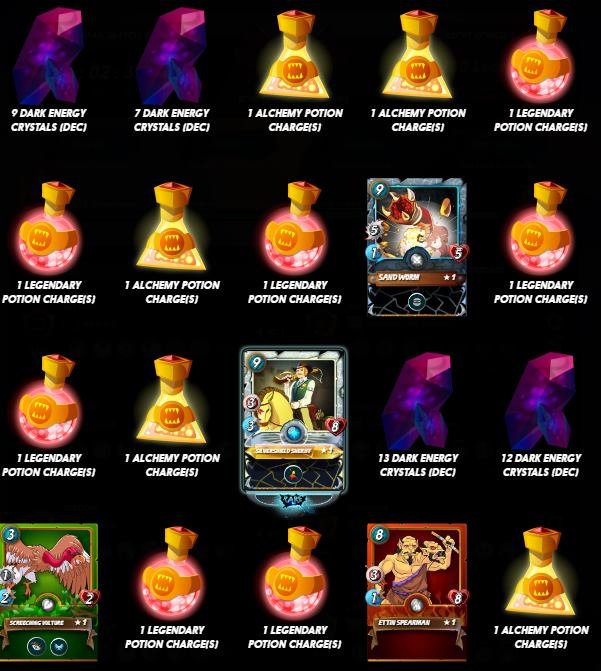 Rewards day 281
It was another no show day for me on the reward side of things for me today because the stuff I got didn't really make much sense if I were to say, I got just one Rare card, some common cards, some potions and the some DECs. I am getting too many potions these days and they are not translating to better outcome from my own point of view.
You can watch one of my battles by clicking the link below, thanks: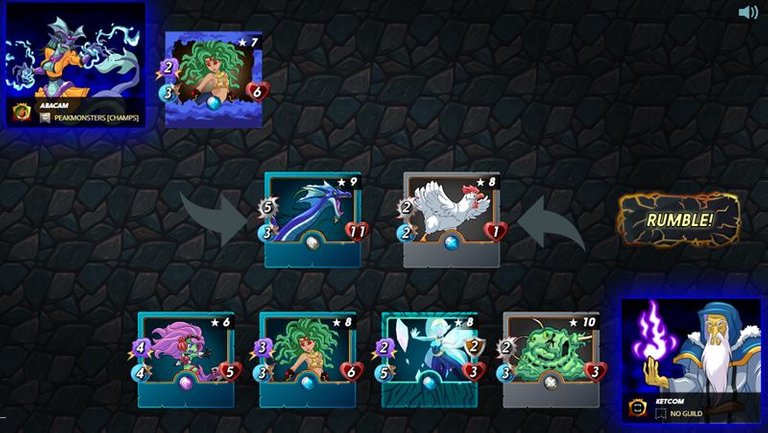 https://steemmonsters.com?p=battle&id=fd6fd8420c0fcaab0f7377b59bfdfe35154fac27&ref=ketcom
Thanks for reading. Keep your comments coming and follow me if you have not already done that. Again, thanks a lot for your support to me always.
REFERRAL:
If you haven't joined the splinterlands games you can use my referral link https://steemmonsters.com?ref=ketcom to join and I'll give you all the support I can offer including one or more free cards. Thanks. There are referral rewards offered by splinterlands when a new member joins using your referral link, so can check that out as well.