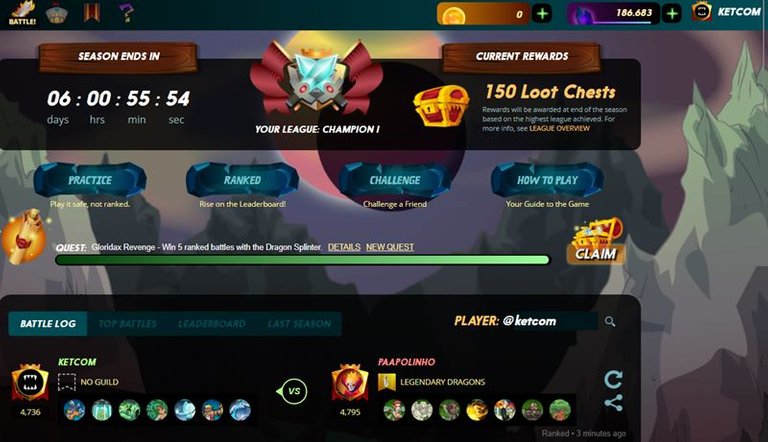 I got the Dragon splinter today for my daily quest and though I had said it was one of my favorite splinters to do battle with but I didn't find it funny at the battle field today. I suffered two defeats to welcome me to my daily quest but that wasn't funny at all because I got knocked out of the Champion I league more than twice.
I didn't allow those defeats to way me down so I changed strategy and started using more of the blast monsters to double attack the enemy, this strategy worked for me as I was able to climb up eighty points back to the top league after my daily quest had been completed. Thank God I am still at the top of the league and I hope to do more to go off the borderline so that it reduces my tension level. Lol.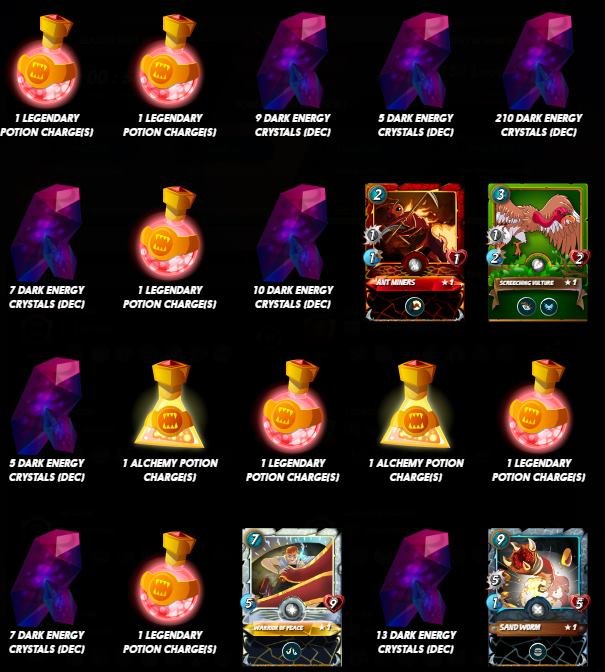 Rewards day 280
I went back to the same old same old stuff in regards to my daily rewards, there was nothing really special my friends, just some common cards, some potions and the some DECs, I even got a DEC opening worth 210 so that was something to be cheerful about.
You can watch one of my battles by clicking the link below, thanks: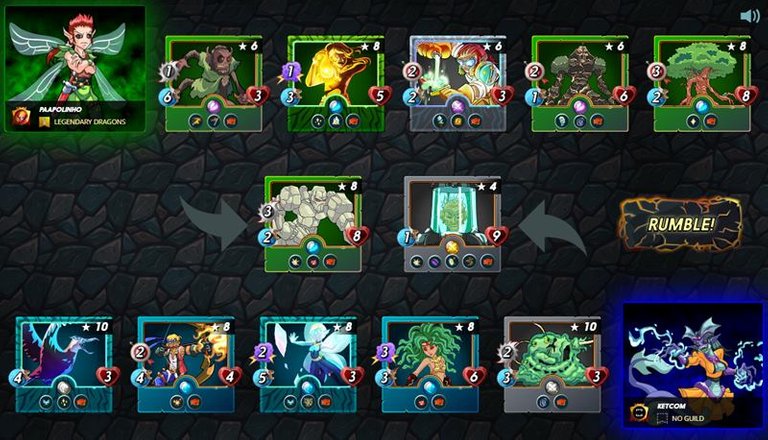 https://steemmonsters.com?p=battle&id=fd6fd8420c0fcaab0f7377b59bfdfe35154fac27&ref=ketcom
Thanks for reading. Keep your comments coming and follow me if you have not already done that. Again, thanks a lot for your support to me always.
REFERRAL:
If you haven't joined the splinterlands games you can use my referral link https://steemmonsters.com?ref=ketcom to join and I'll give you all the support I can offer including one or more free cards. Thanks. There are referral rewards offered by splinterlands when a new member joins using your referral link, so can check that out as well.