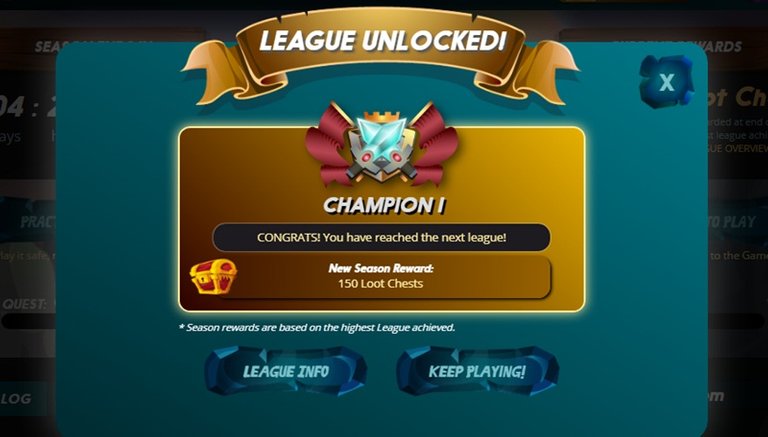 As usual we observed the Sunday service online from our living room and though it is not like the real deal but it is okey as we are observing the social distance thingy because of the corona virus pandemic and all its troubles. After that we had some breakfast and then I decided to hit the battle field and see if i'll gain some points before my daily quest arrives.
I must confess that the game was sinking in and flowing in my favor though I had some hiccups but that didn't deter my determination to gain some points, I forget that I need 4700 points to reach the next league until I reached 4695 and then realized that 5 points separates me from entering the next league, just one battle win I thought to my but it didn't happen that way. Lol. I was defeated in that battle and then the next and suddenly, gaining points became a pain in the behind. Such is life I guess. Lol.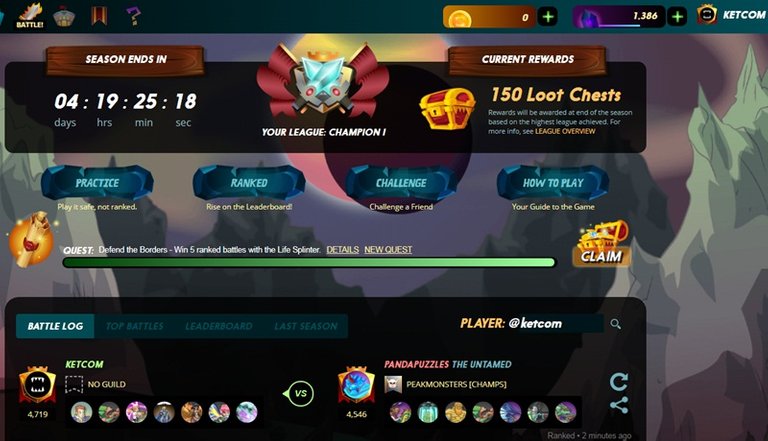 After dropping over 100 points I re-strategized and hit the battle field with more focus and determination to make it to the next league and I must say it paid off. And then within minutes my daily quest came up and it was the Life splinter which I think has been a long time since I did battle with it for daily quest stuff. At some point I got dragged down again but I came back to the top league with two battle wins that saw me complete my daily quest and claim my quest rewards.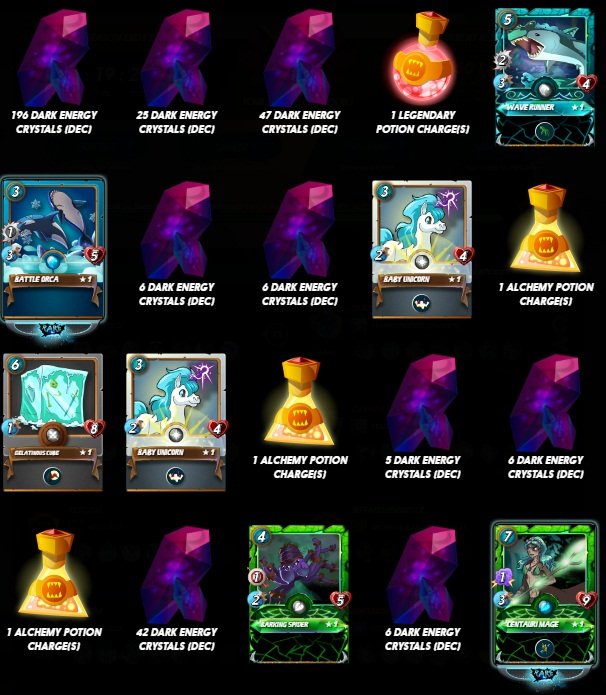 Rewards day 267
Not very impressive again but at least I got to the highest league again and that makes me feel great about my achievement in the game. I got two Rare cards, some Common cards, some potions and some tiny DECs as usual.
You can watch one of my battles by clicking the link below, thanks: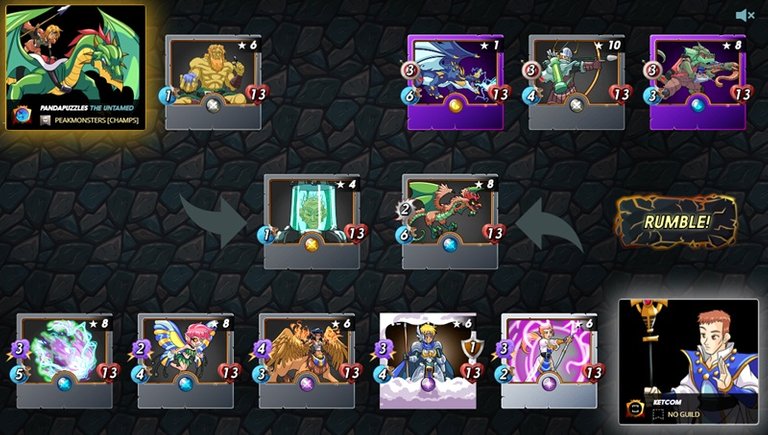 https://steemmonsters.com?p=battle&id=0e41b47f5ce640a691e15a526e75cf7b0df3b13b&ref=ketcom
Thanks for reading. Keep your comments coming and follow me if you have not already done that. Again, thanks a lot for your support to me always.
REFERRAL:
If you haven't joined the splinterlands games you can use my referral link https://steemmonsters.com?ref=ketcom to join and I'll give you all the support I can offer including one or more free cards. Thanks. There are referral rewards offered by splinterlands when a new member joins using your referral link, so can check that out as well.