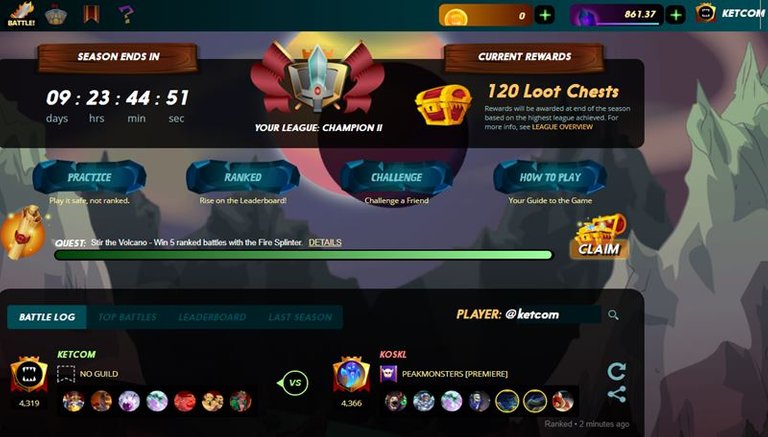 Wow! I got to the Champion II league in style today winning five out of the five battle I fought. I got the Fire splinter today and had to head over to peakmonsters to rent some of the monsters in that splinter that I didn't have. It had been a while I had used that splinter and due to the shorter time frame for which we have to rent monsters they keep expiring almost as soon as you rent them. Anyways, it was a tensed filled five battle match as I really wanted to have a clean slate today and I guess it fell in place for me that way.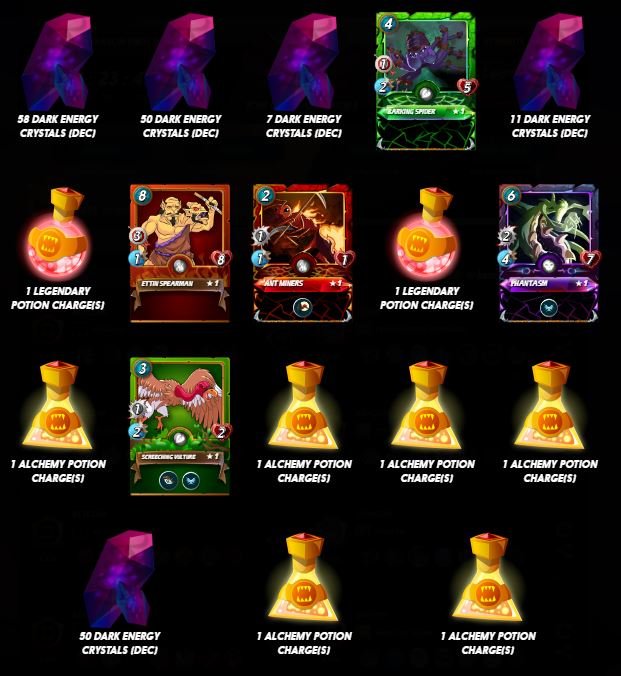 Rewards day 276
The rewards flipping today didn't look encouraging at all as I got a blank in the legendary and gold card stuff. It was the common stuff that lined up as they opened as I got just some common cards, some potions and the usual little DECs to cap it up.
You can watch one of my battles by clicking the link below, thanks: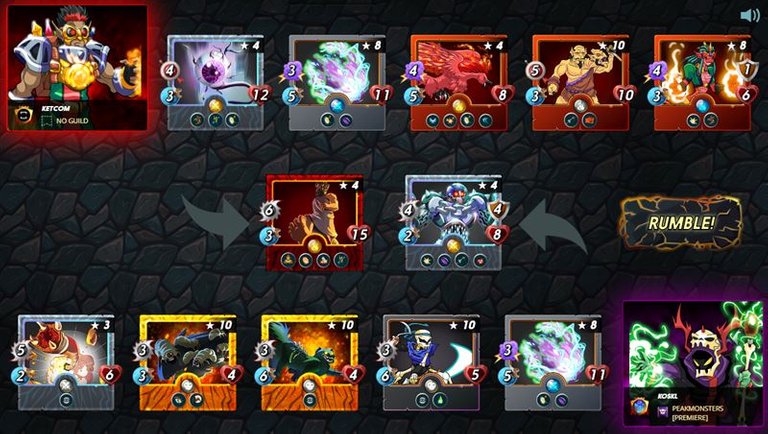 https://steemmonsters.com?p=battle&id=9968f14be23e2d887277808de97e062c8df523c1&ref=ketcom
Thanks for reading. Keep your comments coming and follow me if you have not already done that. Again, thanks a lot for your support to me always.
REFERRAL:
If you haven't joined the splinterlands games you can use my referral link https://steemmonsters.com?ref=ketcom to join and I'll give you all the support I can offer including one or more free cards. Thanks. There are referral rewards offered by splinterlands when a new member joins using your referral link, so can check that out as well.