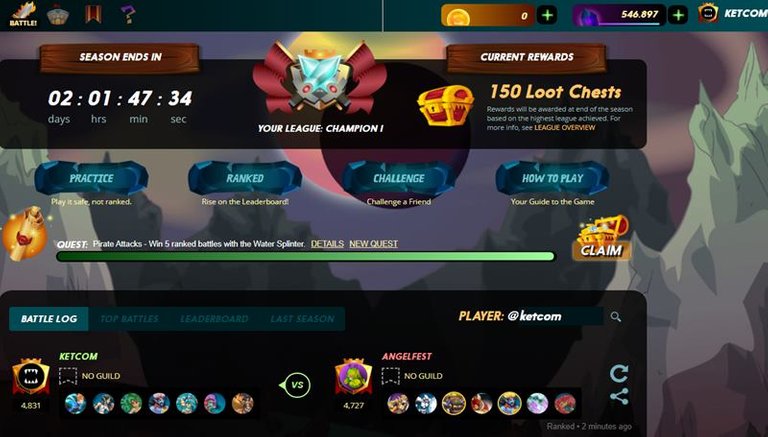 I got the Water splinter for my daily quest and unlike the past two days I felt very confident going into the battlefield not because of the splinter I was going to be fighting with but because I felt confident that I'll do better today and even if I dropped points and fell off the top league, I could fight my way back.
So it wasn't much of a big deal when I completed my quest fighting eight battles and winning five of them. At this stage some fighters just have all the ammunition to do battle but with the right strategy you can still hold your own. The battle rule sets were also in favor of my strategy which included mostly using magic monsters to sweep off my opponents health faster than they could be replenished by their healing monsters team members. I was lucky this strategy worked and I didn't have opponents that used monsters with magic reflect abilities as their tank.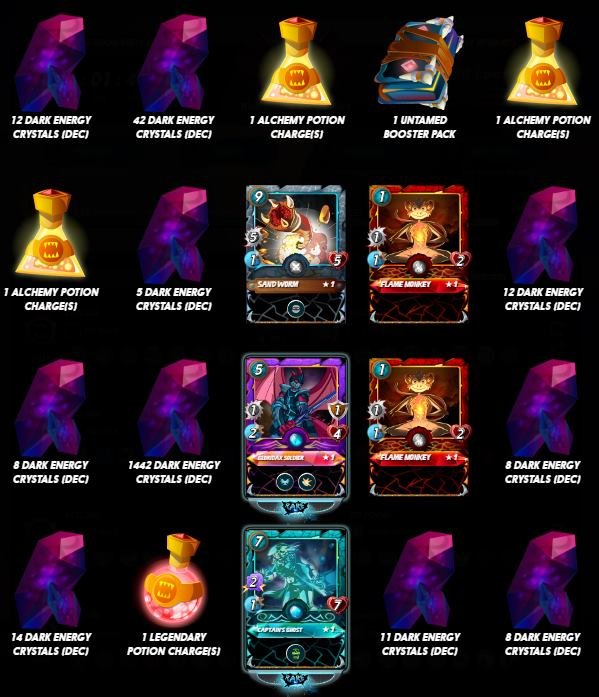 Rewards day 284
I must say it was a very wonderful reward day for me in the flipping of the daily quest reward cards side of things. This is because one of my card flips turned up to be a juicy big DEC worth 1442, not done with that I also got an Untamed pack. Other stuff I got from the card flipping were two Rare cards, some Common cards, some potions and the some DECs.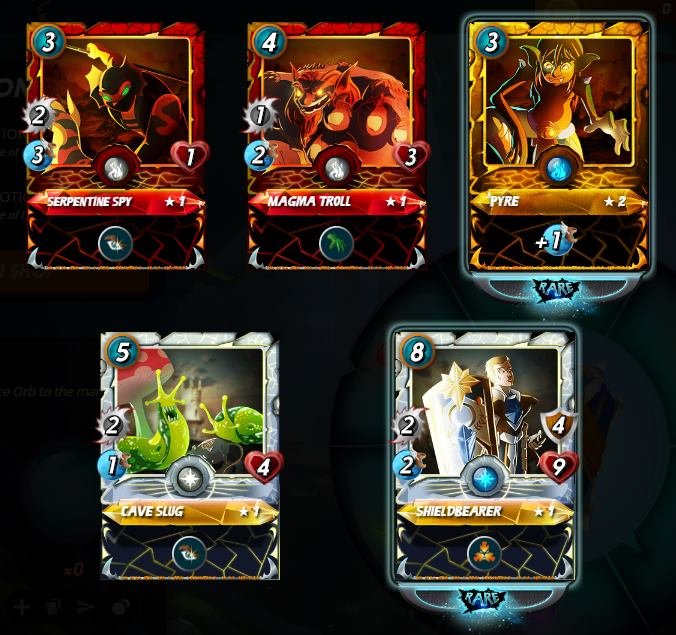 The Untamed Pack got me even more rewards as it turned up one Gold Fire summoner, one Rare card and three Common cards. Wow! Those are great rewards which are worth been happy about and truly I am very happy with my rewards today..
You can watch one of my battles by clicking the link below, thanks: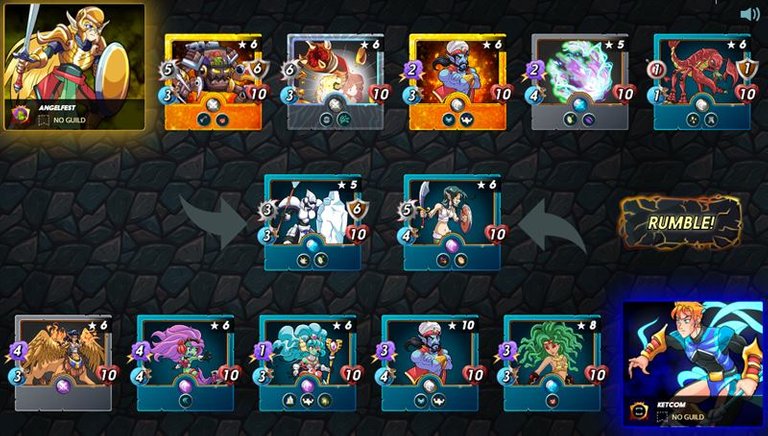 https://steemmonsters.com?p=battle&id=314c79e8bc55e821e5701b13eb2e3ef96adf00fa&ref=ketcom
Thanks for reading. Keep your comments coming and follow me if you have not already done that. Again, thanks a lot for your support to me always.
REFERRAL:
If you haven't joined the splinterlands games you can use my referral link https://steemmonsters.com?ref=ketcom to join and I'll give you all the support I can offer including one or more free cards. Thanks. There are referral rewards offered by splinterlands when a new member joins using your referral link, so can check that out as well.