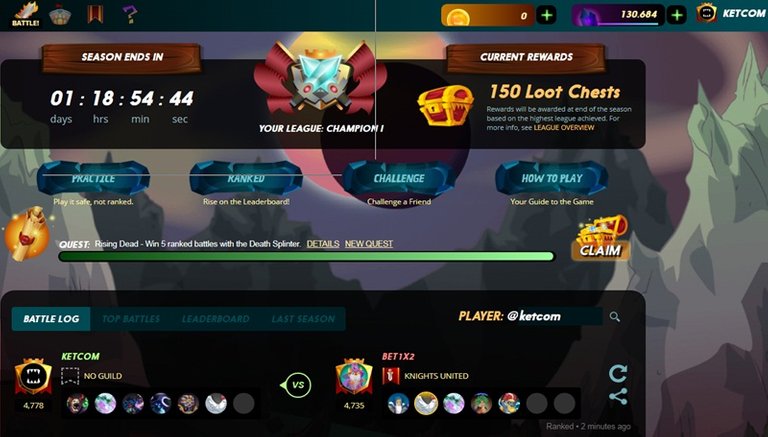 I got the Death splinter again today and felt better doing my daily quest battles compared to how I got it yesterday. It is tough out here and winning one battle is such a relief as the opponents come in hard and ready to eliminate your monsters at all cost.
I noticed that as the season comes to an end the battles tend to get tougher, I think that is mostly because people are trying their best to reach the next league and they see you as a stepping stone to get there or a stumbling block. Lol. Anyhow it come, that is life for you and I must say I enjoy this game a lot.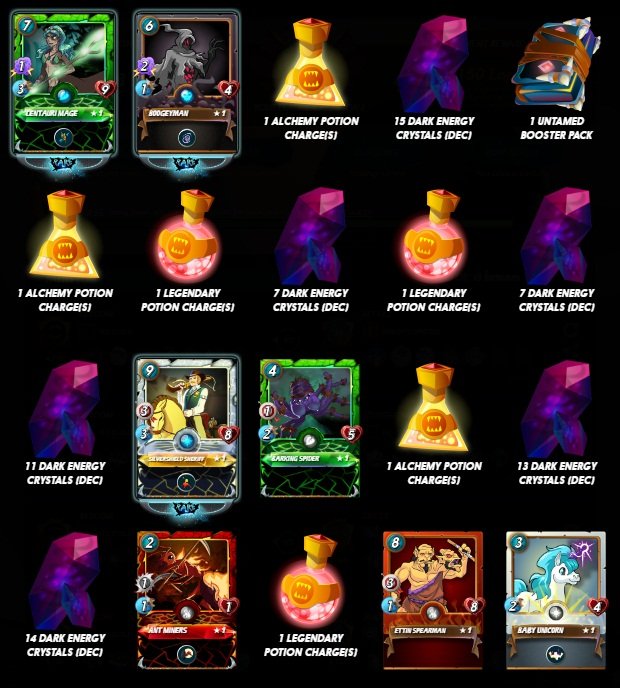 Rewards day 269
Wow! Two days in a row that I got an untamed pack as part of my quest rewards opening, that is more like it. I also got three Rare cards some Common cards, some potions and some tiny DECs.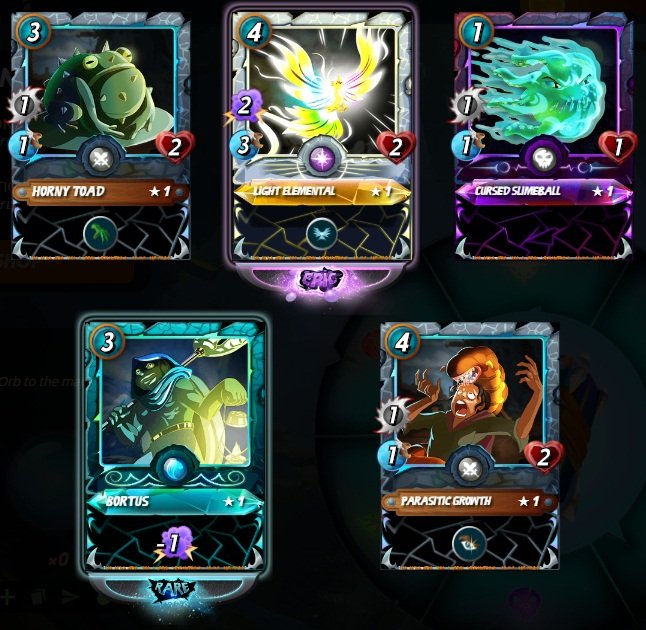 For the Untamed pack opening I got One Epic card, One Rare card which is a Water summoner, and then three Common cards.
You can watch one of my battles by clicking the link below, thanks: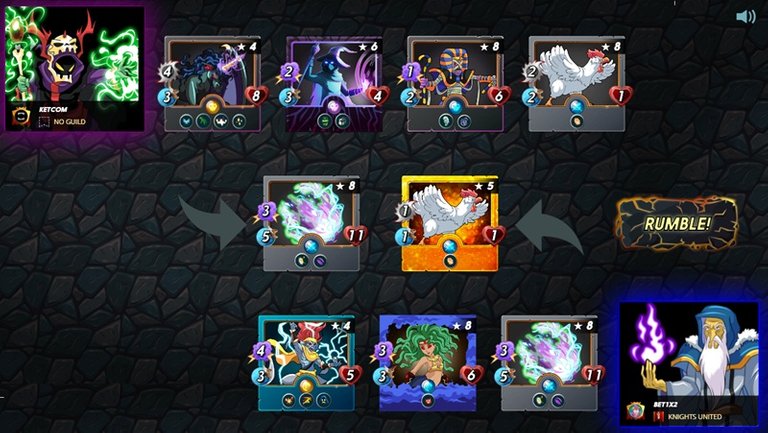 https://steemmonsters.com?p=battle&id=9545802b7dec37eece005727adf71aad31b94e6c&ref=ketcom
Thanks for reading. Keep your comments coming and follow me if you have not already done that. Again, thanks a lot for your support to me always.
REFERRAL:
If you haven't joined the splinterlands games you can use my referral link https://steemmonsters.com?ref=ketcom to join and I'll give you all the support I can offer including one or more free cards. Thanks. There are referral rewards offered by splinterlands when a new member joins using your referral link, so can check that out as well.